A Message From the Director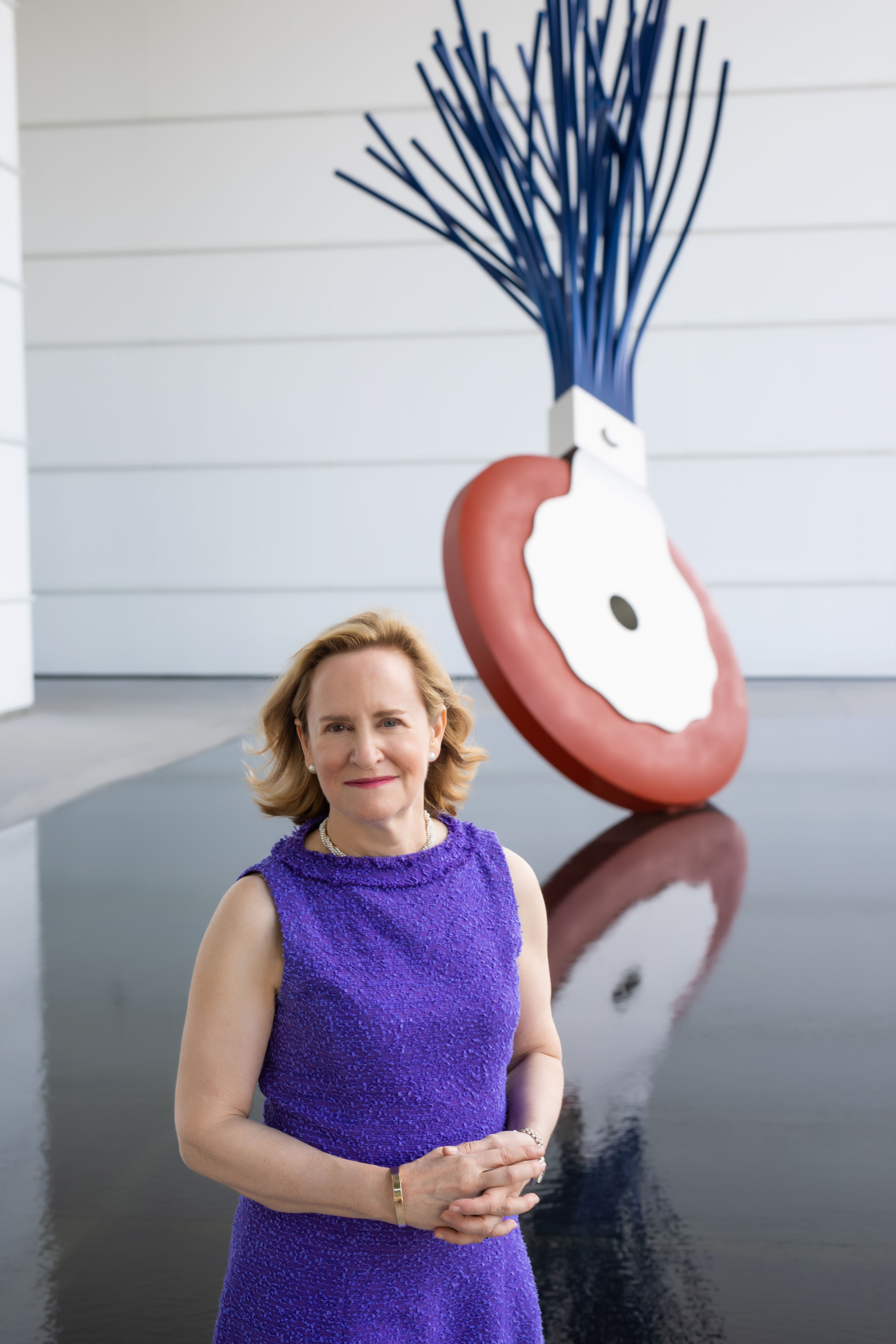 ©Capehart Photography
Elliot Bostwick Davis, Ph.D., Director and CEO

Dear Members and Friends,
As I enter my first full season as the Norton's Director, it is a pleasure to share with you the Museum's 2019-2020 exhibition and program guide.
On November 22, we open the acclaimed exhibition Georgia O'Keeffe: Living Modern, an exploration of the artist's lifestyle and art organized by the Brooklyn Museum of Art. Beginning in February, we are especially proud to host exhibitions of extraordinary collections formed by Leonard A. Lauder, including a stunning group of works by Robert Rauschenberg, as well as American Art posters. Other Norton-organized shows include The Body Says: I Am a Fiesta, displaying works of Latinx art from the Norton and distinguished collections; debuts of some splendid recent gifts of art and acquisitions; and new installations of the Norton's Chinese and Photography collections.
We are delighted to host a range of public programs featuring arts leaders such as artists Mickalene Thomas and Theaster Gates, writer and critic Paul Goldberger, and some of the most accomplished curators and thinkers in the art world today. We are introducing a "Collections and Conversation" series that will include a special program December 1 on contemporary art preceding the opening of Art Basel Miami Beach, and on January 31, prior to our gala, a panel discussion featuring women who lead important American museums. Please take a moment to review this guide. We hope that you find something that inspires you to experience the Norton, and to be a part of the conversations about how art, culture, collections, and ideas can shape
our community.
I extend deep appreciation and gratitude to the Trustees, Members, supporters, and friends of the Norton who make all of these extraordinary opportunities possible. A special thank you goes to Leonard A. Lauder, who so generously worked with us to exhibit works from his collections, and to the Whitney Museum of American Art and The Metropolitan Museum of Art, home to these outstanding works of art that will be a part of the Norton season.
I look forward to hearing from you and to welcoming you
at the Museum often!
With all good wishes,
Elliot Bostwick Davis, Ph.D.
Director and CEO