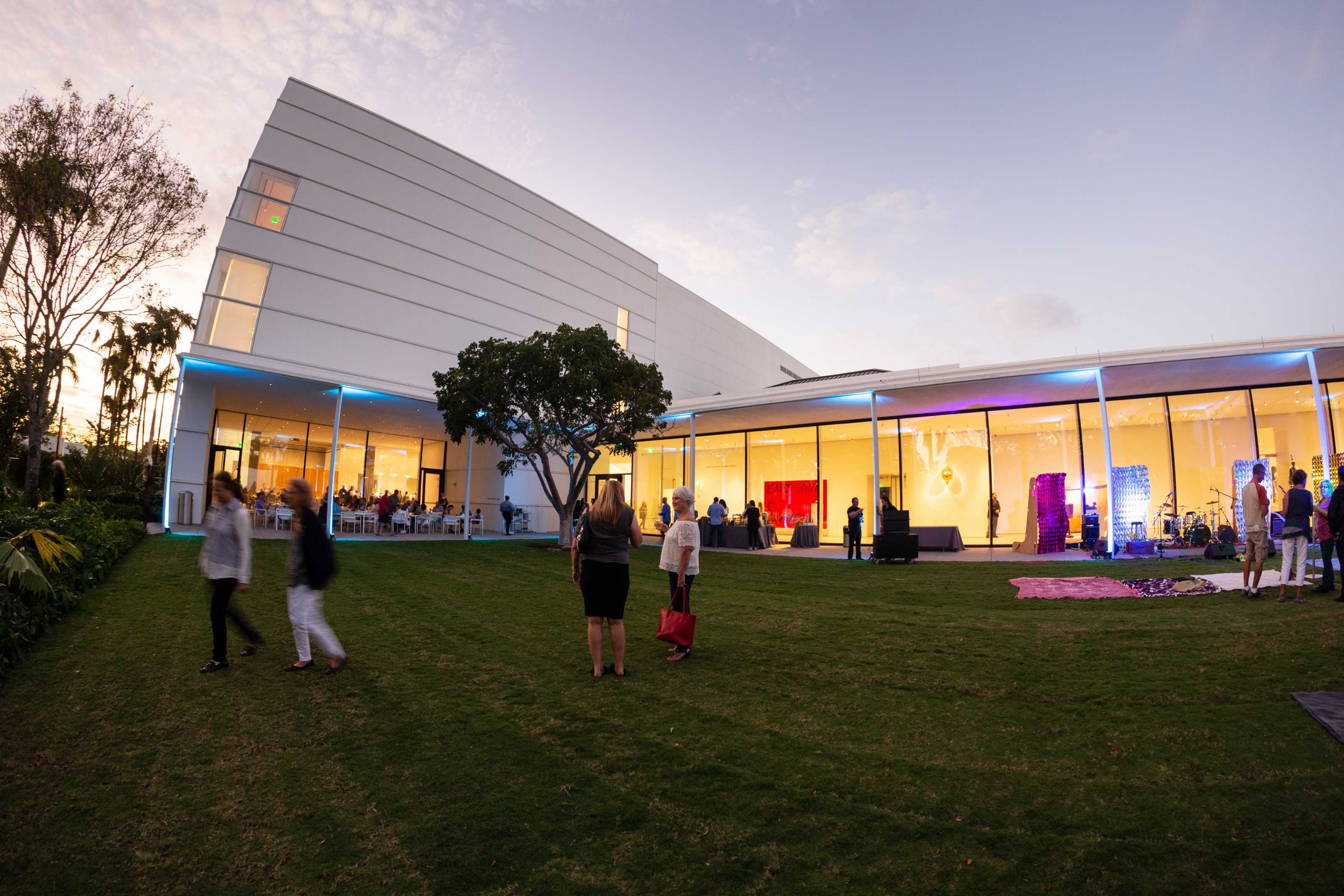 Fridays / 5-10 p.m.
Admission is free.
In response to the current COVID-19 situation the Museum is closed through March 31. All programs during this period are canceled.
Art After Dark : August 23
Enjoy an outdoor screening of Singin' in the Rain presented as part of a film series featuring classic musicals related to posters in Coming Soon: Film Posters from the Dwight M. Cleveland Collection. Free popcorn! Also, participate in an Apple iPad design workshop to re-imagine artworks in the Museum.
Curator Conversation: Pecking Order

Laurie Barnes, Elizabeth B McGraw Curator of Chinese Art, discusses Pecking Order: The Symbolism and Significance of Rank Badges and Other Traditional Chinese Textiles, Rotation I.

6pm

Workshop: Drawing on the Past

Use iPad and Apple Pencil to find artworks that inspire your creativity. Explore the galleries and adapt existing artworks into entirely new representations, while also learning how to create digital artworks.




Space is limited to 20 participants. Tickets available at the Visitor Experience desk starting at 5 pm on Friday. First-come, first-serve

6-7:30pm
6-9pm

A Closer Look: Piranesi Prints

Dive in and take A Closer Look at Piranesi Prints with Glenn Tomlinson, William Randolph Hearst Curator of Education.

Giovanni Battista Piranesi (Italian, 1720–1778) Veduta degli Avanzi delle Camere sepolcrali de'Liberti, e Servi, ec. della Famiglia di Augusto (Tomb chambers of the freedmen and slaves of the Family of Augustus), 1756
Etching and engraving on paper

7pm

Norton Cinema: Singin' in the Rain

BYOB (Bring your own blanket) and enjoy a screening in the garden of the 1952 musical comedy Singin' in the Rain. No lawn chairs, please. Popcorn is on us!

1952 | G | Comedy, Musical, Romance | 1h 43min




8pm