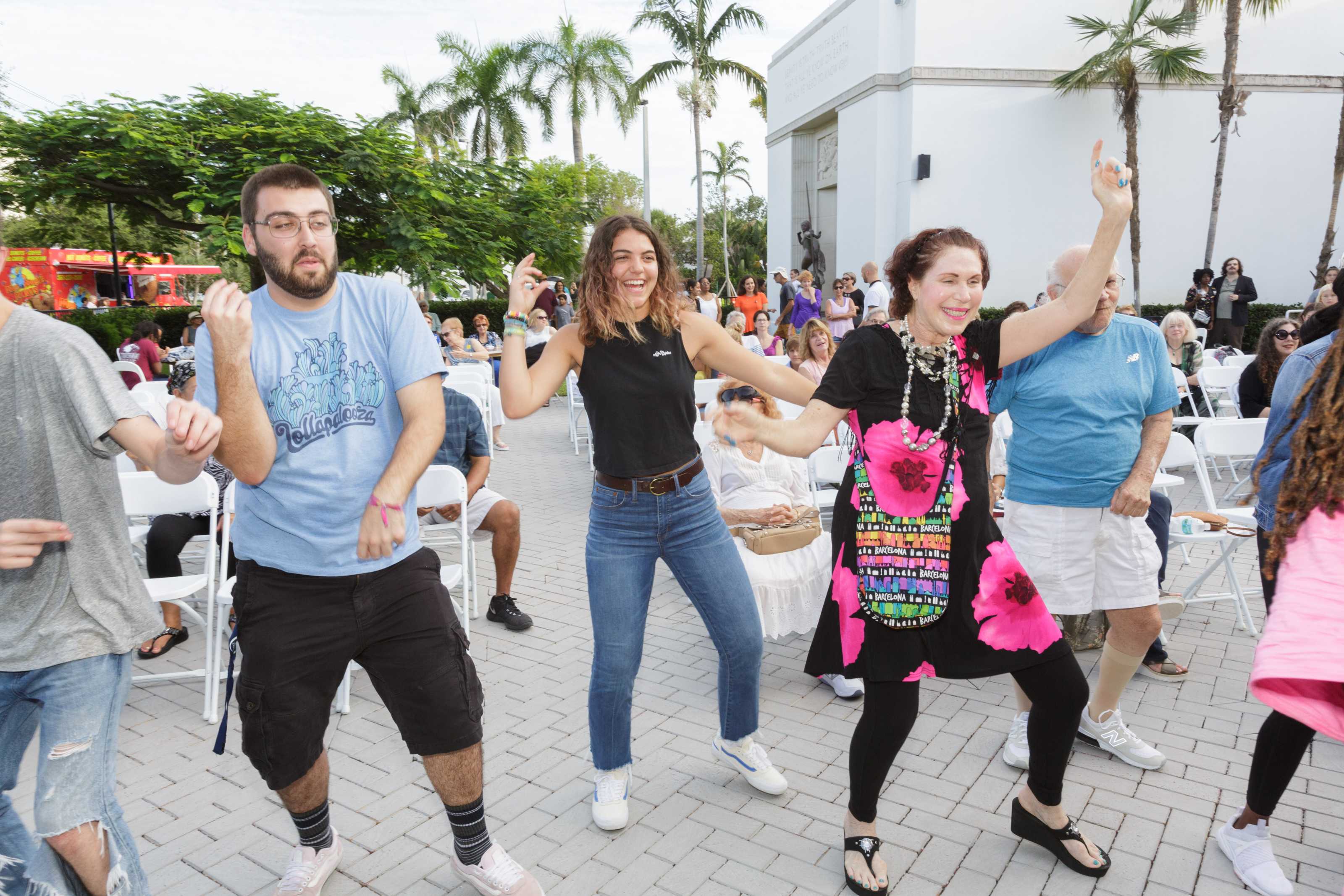 Fridays / 5-10 p.m.
Admission is free.
In response to the current COVID-19 situation the Museum is closed through March 31. All programs during this period are canceled.
Art After Dark : July 5
Enjoy great music, garden tours, and a family dance party. Consulting Curator for European Art Robert Evren discusses the special exhibition Small Worlds: Five Centuries of European Prints and Drawings from the Collection, on its opening night.
Jazz Friday: Jazz On J Street

Jazz on J Street brings a taste of its popular monthly Live Professional JAM Session get-togethers to the Norton! The JAM Sessions feature seasoned, internationally acclaimed, and rising Jazz performers and attract audiences of all ages to its community vibe.

7pm

TGIF! Meditation

Free Admission / Donation-based Meditation

Join Internationally certified mindful meditation teacher, Wenji on Friday evenings in the central Museum garden for a modern meditation session for people with busy lives and busy minds. All ages are welcome; no experience needed.




5:30-6pm

Family Art Rave

Djs, dancers, and more for an electric outdoor dance party led by Digital Vibez!

Digital Vibez is a non profit organization with a goal to provide children with the proper avenues to maintain a healthy and well-balanced lifestyle. They achieve this though offering a variety of activities and classes in health education, dance fitness, technology, and the arts!




5pm

Curator Conversation: Robert Evren

Robert Evren, Consulting Curator for European Art, discusses the special exhibition Small Worlds: Five Centuries of European Prints and Drawings from the Collection.

6-7pm

Artist Tour: Mumbi O'Brien

Mumbi O'Brien is a performance/ installation artist as well as stylist and costume designer based in South Florida. Learn more about O'Brien and the pieces that inspire her on view at the Norton.







7pm