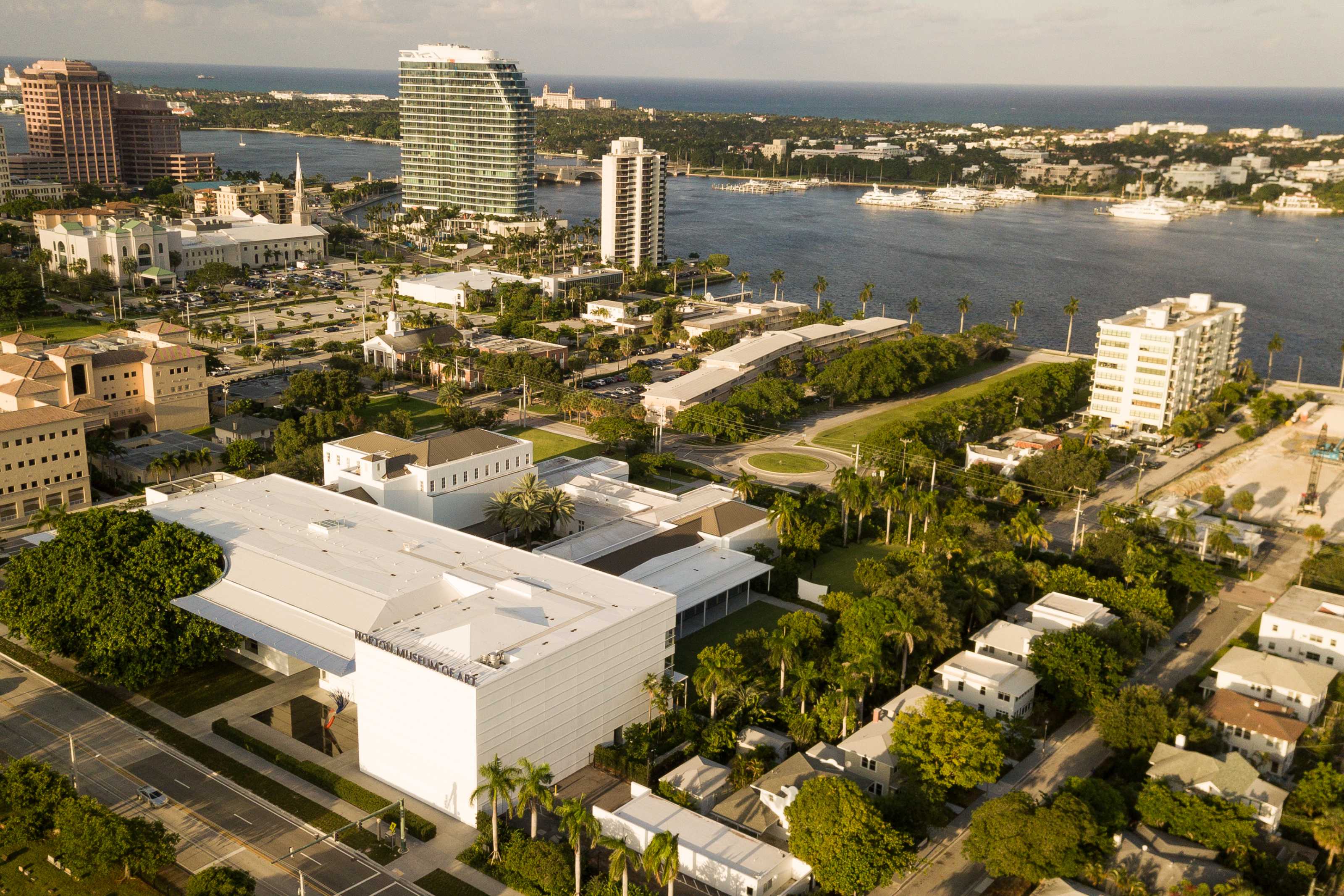 Fridays / 5 – 10 pm
Admission is free.
Art After Dark offers an eclectic mix of art talks, live performances, film screenings, and interactive art workshops throughout the museum and the Sculpture Garden. Galleries are open until 10 pm, so stop by The Restaurant for drinks or dinner and then explore!
Art After Dark: November 1
Wishing West Palm Beach a Happy 125th Anniversary! We're kicking off the celebration with a lecture "Becoming West Palm Beach" by Research Director at the Historical Society of Palm Beach County, Rose Guerrero. Jazz Friday features local Jazz legend Joe Donato, Sunshine Jazz Hall of Fame inductee and co-founder of The Miami Jazz Cooperative, playing in the Great Hall.
Express Tour: Museum Highlights

5:30-6pm

Lecture: Becoming West Palm Beach

Guest Speaker Rose Guerrero, Research Director at the Historical Society of Palm Beach County, discusses the storied history of the City of West Palm Beach and how it became the metropolitan city it is now.




6pm

Express Tour

"Mr. Norton's Norton" a tour of the collection based on the book "Ralph Norton and his Museum" by Ellen E. Roberts, Harold and Anne Berkley Smith Curator of American Art.

7-7:30pm

Jazz Friday: Joe Donato

Saxophonist Joe Donato, Sunshine Jazz Hall of Fame inductee and co-founder of The Miami Jazz Cooperative, performs music from the Great American Songbook.




7-9pm

Open Studio

Participate in a hands-on art activity for all ages and abilities!

6-9pm