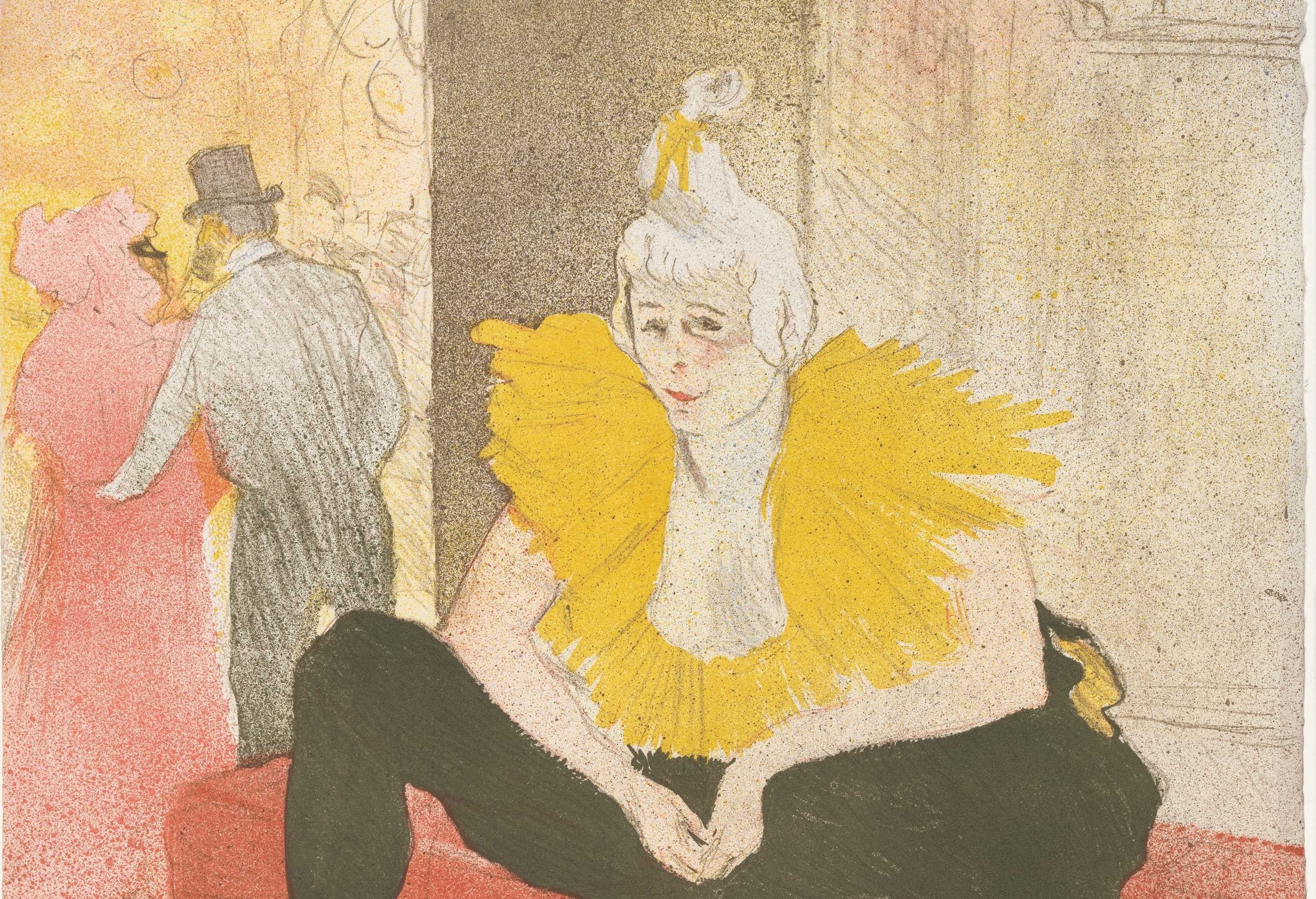 Fridays / 5-10 p.m.
Admission is free.
In response to the current COVID-19 situation the Museum is closed through March 31. All programs during this period are canceled.
Art After Dark: November 8
Celebrate France and the works of Toulouse-Lautrec at Art After Dark. Edward J. Sullivan, Professor of Art History at New York University, presents remarks ahead of Saturday's public panel, Picturing the Body Politic: The Arts of Latin America.
Express Tour

30 minute tour of "The Body Says, I Am a Fiesta: The Figure in Latin American Art"

5:30pm

Edward Sullivan: Keynote Address

Edward J. Sullivan, Professor of Art History at New York University, gives an address ahead of the November 9th program, Picturing the Body Politic: The Arts of Latin America.




6pm

Open Studio: Le Chat Noir

Create an artwork inspired by the famous "La tournée du Chat Noir de Rodolphe Salis" poster of a black cat by artist Théophile Steinlen, a contemporary of Toulouse-Lautrec. Led by Guest Teaching Artist Kristin Beck.

6-9pm

Express Tour

30 minute tour of French artists in the collection.

7pm

CK Ensemble

The CK Ensemble presents "Once Upon a Starry Night" as a musical pairing to the Norton Museum of Art's exhibit Posters by Toulouse-Lautrec. Enjoy an all-star cast of French composers who lived, created and influenced the arts in parallel with Toulouse-Lautrec, mixed with musical delights that charmed the cafés and theaters of Paris.

7:30pm

Art + Wine Conversation: Toulouse-Lautrec and France

Join Tim B. Wride, William and Sarah Ross Soter Curator of Photography, and Veronica Litton, CMS Certified Sommelier, for a conversation about the works of Toulouse-Lautrec, French artists in the collection, and the wines of France.

A 21+ event, ID required. Space is limited, ticket required for entry. Free tickets available at the Visitor Experience starting at 7 pm.

8pm