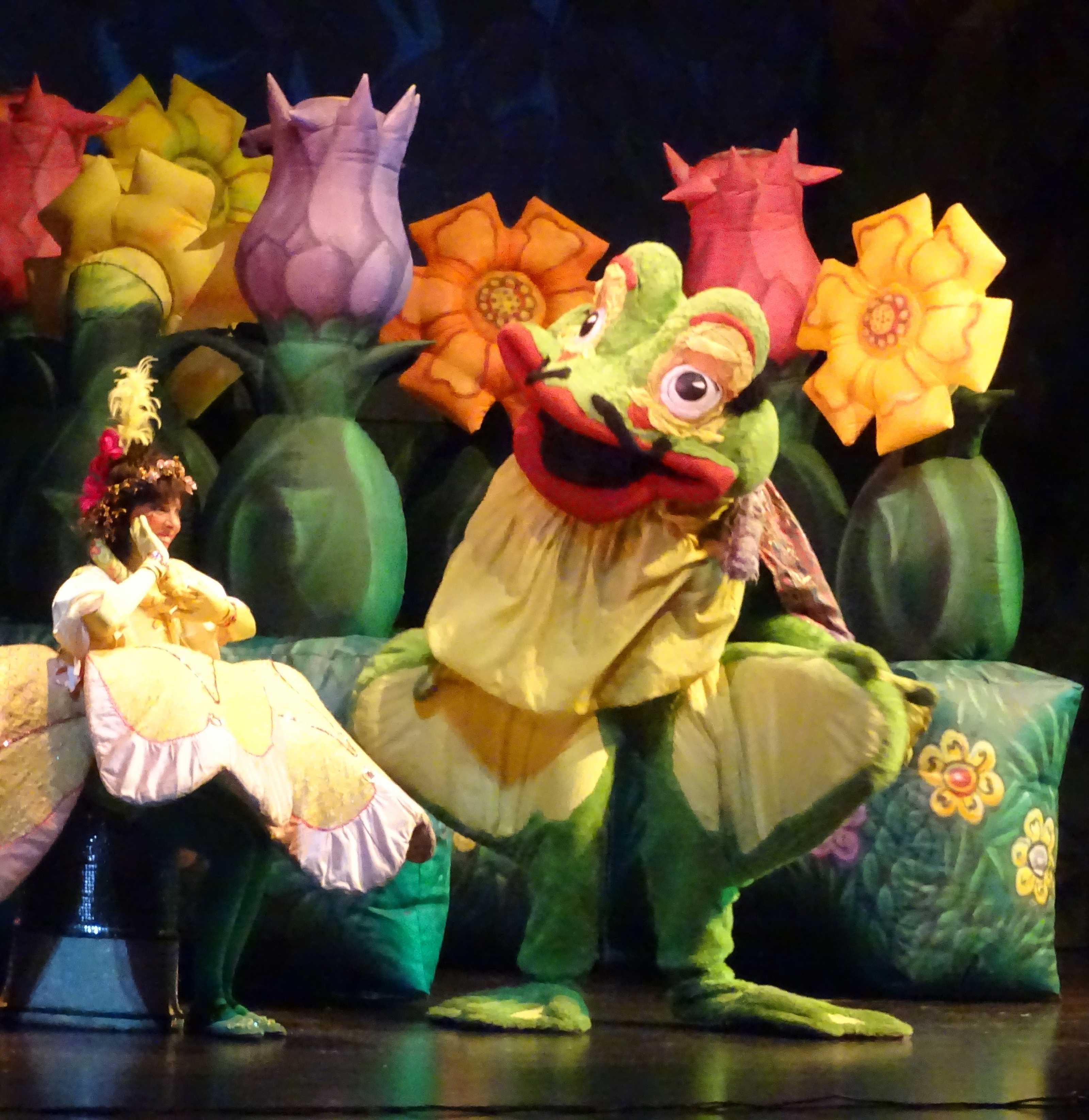 The Norton celebrates all the arts and presents dance performances, concerts, and storytelling throughout the year for children and their families. These performing arts experiences are welcoming to all children and designed to inspire their creativity.
Princess Thimbelina by Bits 'N Pieces Puppet Theatre
THIS EVENT HAS BEEN POSTPONED UNTIL FURTHER NOTICE.
$10 Adults / $2 Children
Members: $5 Adults / Free for children.
Dive into the enchanted world of princess Thimbelina and her menagerie of animal friends, featured in this original musical adaptation of the beloved Hans Christian Andersen fairy tale. All of the classic characters are present: Mumford Mole, the Frog, Angus the Bird, Miss Spider, and the Prince of Sunflowers. The production features GIANT puppets, fanciful costumed characters and actress Holli Rubin as Princess Thimbelina!
This performance is best suited for children 10 and under, with their accompanying grownups.
To Know:
Admission to this performance is $10 Adults / $2 Children
Member Admission: $5 Adults / Free for children
Registration is required by adults and children participating in this event.
This concert takes indoors in the Korman Room.
Space is limited .
Please Note: All ticket sales are final.