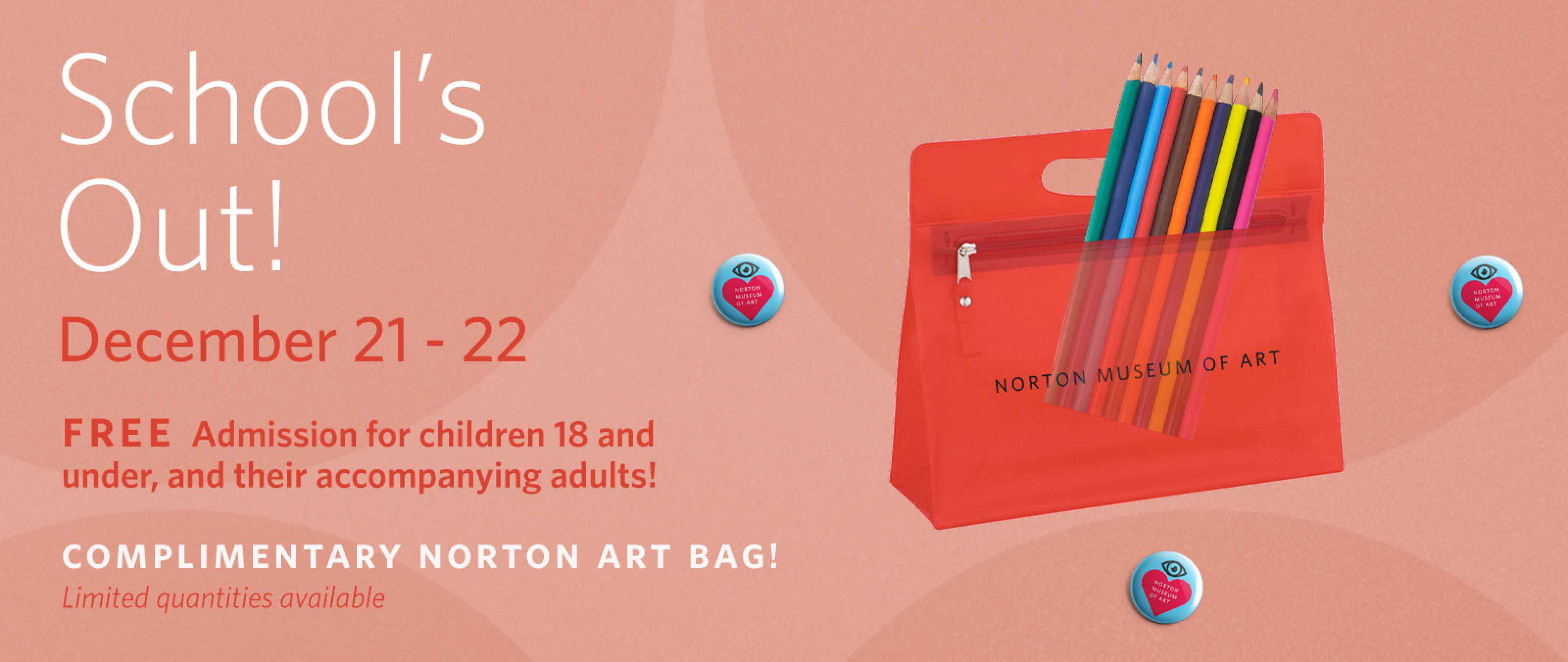 Visit the Museum December 21-22 and December 28-29 for FREE!
Start your winter break at the Norton! Enjoy all the Museum has to offer during these two days with FREE admission for families.
Schools Out! welcomes you and your family to join us for family-friendly tours, drop-in art workshops, and activities designed to explore holiday traditions and celebrations around the world. Plus, families attending these programs will receive special discounts from The Restaurant!
School's Out!
December Holidays Around the World
Friday, December 22 / 11AM-4PM
11 AM - 4 PM / Activities
Project Room / 2nd floor
American Collection, New York Mural by Stuart Davis
Norton Art+ AR Activity / Great Hall
Explore six contemporary artworks from the Museum's collection in an exciting new way!
Coloring Activity / Great Hall
Coloring sheets inspired by the Norton Collection
1:00 – 1:45 / Family Tour / Museum Galleries
2 - 4:00 PM / Drop-in Art Workshops / Classroom 2
Walk-ins welcome for drop-in art activity.
This program was made possible by the generosity of Publix Super Market Charities.