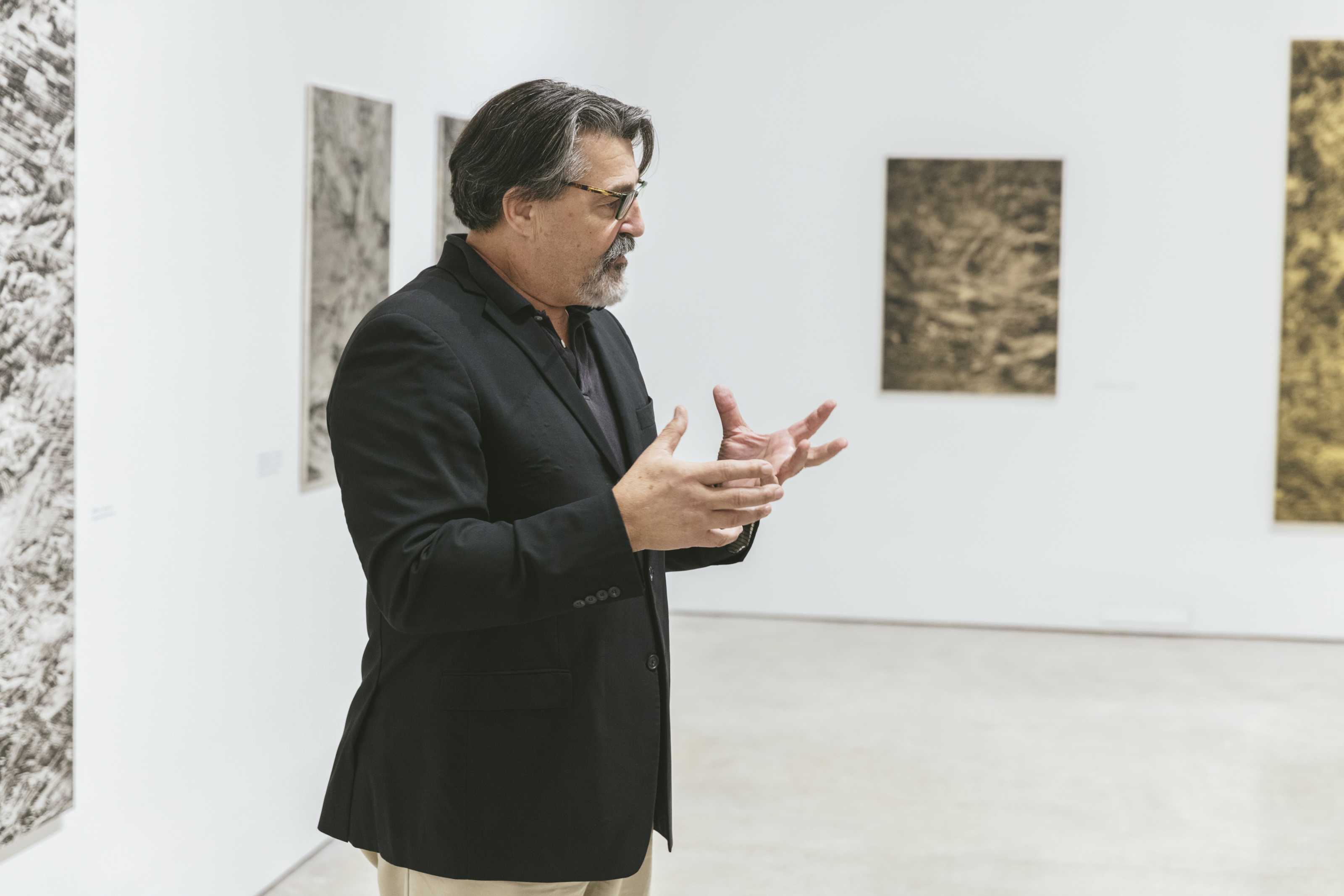 Throughout the year during free, public presentations, Norton curators provide insight and context to exhibitions they have organized and art and artists they have studied and admire.
Old Trees: Symbols of Endurance in Challenging Times
THURSDAY, JULY 22 / 6 PM
In 1946, 21-year-old artist Tseng Yu-ho (曾幼荷, Betty Ecke, 1923-2017) painted Juniper in the Style of Wen Zheng Ming while living in Beijing.  It is based on one of the most famous paintings of evergreen trees in the history of Chinese painting now in the collection of the Nelson-Atkins Museum of Art in Kansas City,  Old Cypress and Rock painted by 81-year-old Wen Zhengming (文徵明, 1470–1559) in 1550. Join Laurie Barnes, Elizabeth B. McGraw Curator of Chinese Art at the Norton and Ling-en Liu,  Associate Curator of the Nelson-Atkins Museum of Art  to learn how the evergreen trees in both paintings are emblematic of scholarly virtue during challenging times.
Lengthy colophons accompanying  both paintings document the reasons that each painting was created. The colophon on Juniper in the Style of Wen Zhengming records Tseng's observations about Old Cypress and Rock, and interest in the poems accompanying Wen's painting. Post WWII Beijing was turbulent time in China's history with various factions vying for power."  Tseng commented at this time: "I was accustomed not to express my feelings so everyone thought I hardly knew anything." However, her husband the eminent art historian Gustav Ecke (1896-1971) believed otherwise: "Yu-ho had a youthful, indescribable charm composed of spirituality, delicacy, nobility. But there was strength emanating from her." Junipers in the Style of Wen Zheng Ming by Tseng Yu-ho is the featured work in China For the Record: Celebrating Art by Women on view the Heidi and John Niblack Gallery from June 18- September 26, 2021. We hope you will join us for this Curator's Conversation and the special installation.
Attending This Event
Join live: RSVP and receive the link along with your confirmation to tune in. A day-of reminder will also be sent.
Give back: This program is free. The Norton relies on your support to present its programs and exhibitions. Please consider contributing.
This program was made possible in part by the generosity of Florence Kahane Goodman, with additional support provided by the Gayle and Paul Gross Education Endowment Fund.