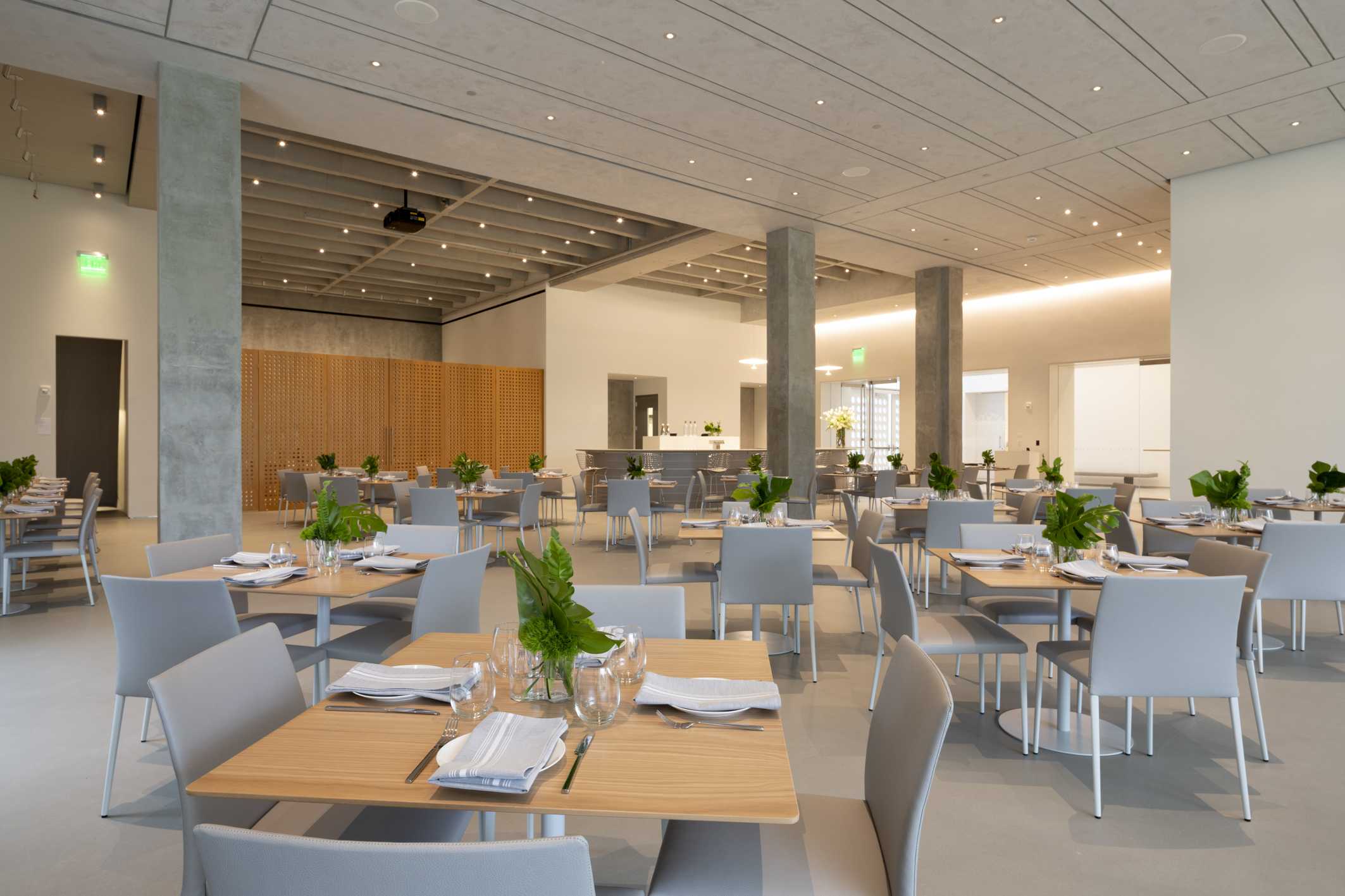 The Restaurant at the Norton is a delightful culinary destination offering familiar coastal cuisine prepared with imagination and flair. With stunning garden views, as well as indoor and outdoor seating, guests find a perfect spot to meet and enjoy a menu of light modern-American fare. The Restaurant also caters to families, offering a kid-friendly menu; just ask!
Executive Chef David Schiraldo, who has a passion for global cuisine, especially Italian, French, and Japanese, is at the helm of The Restaurant.
The Restaurant serves brunch and lunch six days a week from 11 a.m. to 3 p.m. The al a carte-style brunch features lemon ricotta pancakes, smoked salmon benedict, shrimp and white cheddar grits, house-made quiche, and more! The Restaurant also boasts old and new world wine lists, along with a custom-curated cocktail menu.
Restaurant hours are 11 a.m. to 3 p.m. on Mondays, Tuesdays, Thursdays, Saturdays, and Sundays, and a last dinner seating at 9 p.m. on Fridays in conjunction with the weekly Art After Dark series, which was moved to Fridays and expanded to 10 p.m. The Museum and The Restaurant are closed on Wednesdays.
The Restaurant happily accepts reservations for groups of up to six people through OpenTable. For reservations for more than six people, please call (561) 268-0500.
Restaurant Hours
| | |
| --- | --- |
| Monday | 11 a.m. - 3 p.m. |
| Tuesday | 11 a.m. - 3 p.m. |
| Wednesday | Closed |
| Thursday | 11 a.m. - 3 p.m. |
| Friday | 11 a.m. - 9 p.m. |
| Saturday | 11 a.m. - 3 p.m. |
| Sunday | 11 a.m. - 3 p.m. |




Contact The Restuarant
(561) 268-0500
Contact us to learn more about the private dining opportunities available: [email protected]