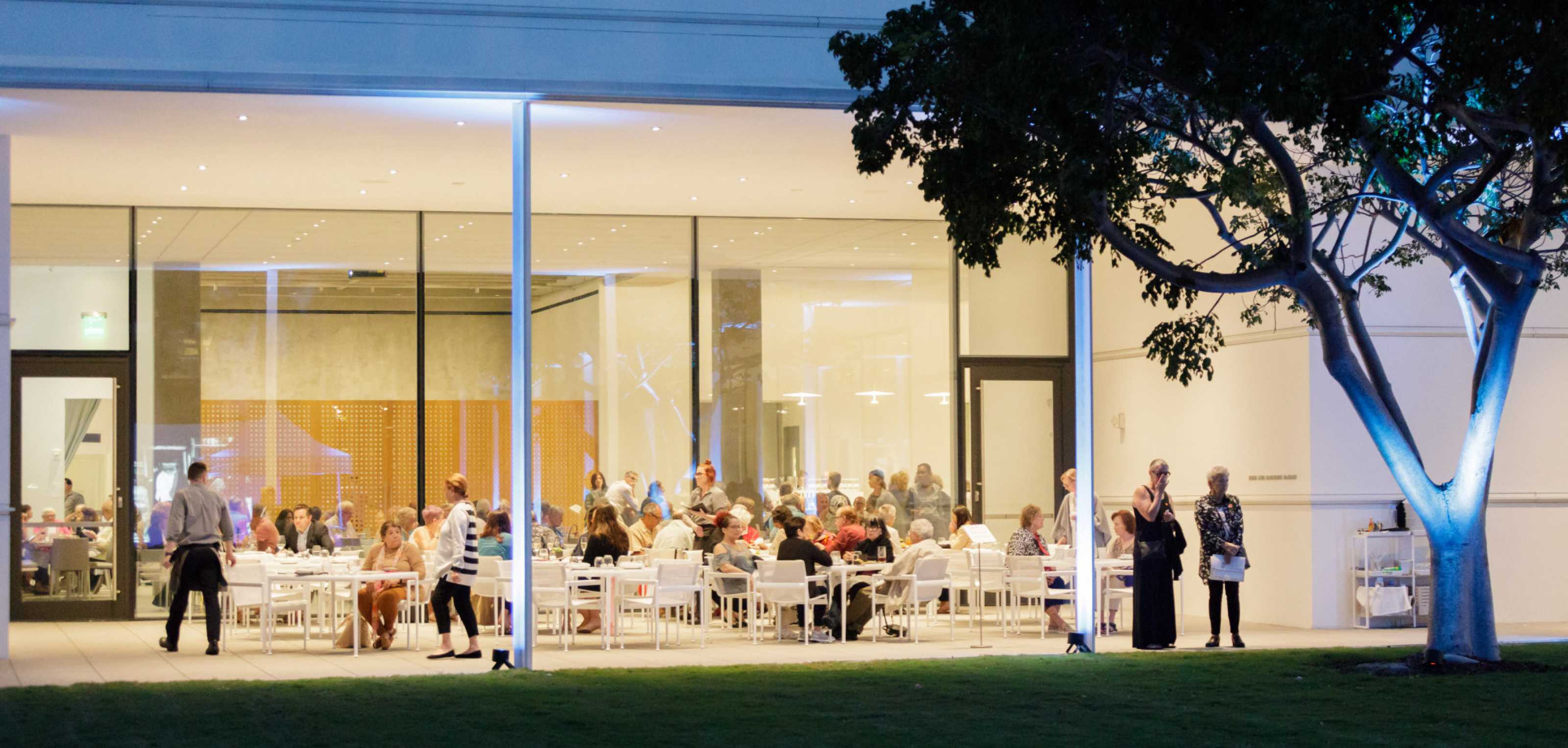 As the restaurant opens to full capacity, diners can sit within the 165-seat, indoor and outdoor dining room, and enjoy stunning views of the Pamela and Robert B. Goergen Garden. With floor-to-ceiling windows overlooking the garden, the natural light and foliage are seamlessly integrated into the space including works in the garden such as Le tournesol (The Sunflower), 1952 by Fernand Léger. The dining room itself also showcases a collection of art, in addition to mid-century modern decor infused with soothing natural elements.
Meet Our Chef
Chef Jair Solis Mendoza
Mendoza, an accomplished chef with 20 years of experience, is infusing his global influences into an exciting new menu. Throughout his career, he has held positions in notable kitchens along the East Coast, including Troquet on South in Boston, NIOS at the Muse Hotel in New York City, and Area 31 in Downtown Miami. He also held the position of Lead Chef Brigade at The Breakers in West Palm Beach.
The Restaurant at The Norton is taking rigorous safety precautions and is marked a "Safe Café," a companywide standard implemented by Constellation Culinary Group to provide a safe environment for employees and customers. These practices include touchless menus, enhanced sanitation, social distancing, service modifications, PPE for all staff, personal health monitoring, and supply chain continuity.
Restaurant Hours
| | |
| --- | --- |
| Monday | 11 a.m. - 3 p.m. |
| Tuesday | 11 a.m. - 3 p.m. |
| Wednesday | CLOSED |
| Thursday | 11 a.m. - 3 p.m. |
| Friday | 11 a.m. - 9 p.m. |
| Saturday | 11 a.m. - 3 p.m. |
| Sunday | 11 a.m. - 3 p.m. |
Contact The Restuarant
(561) 268-0500