Art After Dark
While live Art After Dark programs are on hiatus, the Norton is still partnering with artists, musicians, and special guests to bring our community together virtually on Friday nights!
Starting in October, the virtual Art After Dark series is weekly, with new content released every Friday night.
Enjoy new performances from South Florida musicians, meet artists, learn about their creative process, explore featured works from the collection, watch virtual film screenings, and much more at Art After Dark!
This Week Art After Dark From Home
November 6, 2020 / 5pm
Docent Spotlight with Vivian Chen
"The Sailors' Barracks," 1914, by Giorgio de Chirico
Our second virtual Docent Spotlight talk features Vivian Chen's discussion of Giorgio de Chirico's evocative painting The Sailors' Barracks, in the Norton Museum of Art collection. This is among de Chirico's "metaphysical" works, painted when the artist was deeply involved in philosophy, as well as concerned about the onset of World War I.


7pm
Art After Dark / Virtual Curator Conversation
ONLINE: Divine Beings
Laurie Barnes, Elizabeth B. McGraw Curator of Chinese Art, introduces highlights from the special exhibition Divine Beings and their relationships to works from India to Japan.
Free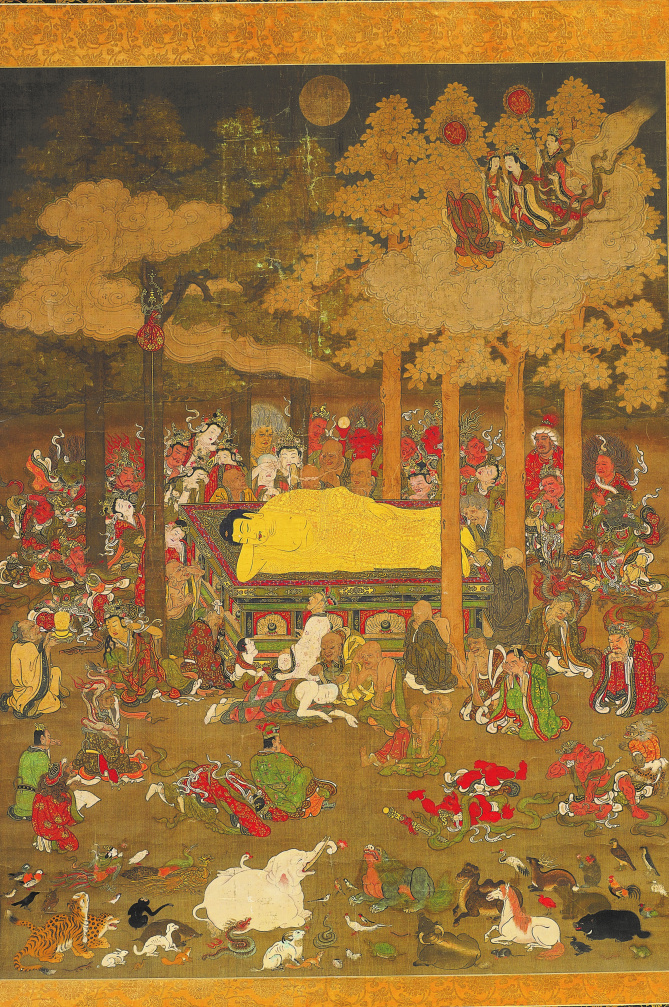 Tosa Yukihiro 土佐行広 (Japan, Muromachi Period, 1338-1573), Parinirvana, circa 1451 Eastern India or Bangladesh, Gupta Period, Vishnu Riding Garuda, 320-500 CE
Sponsored by the Addison Hines Charitable Trust. This program was also made possible by the generosity of the William Randolph Hearst Foundation and media sponsor the Palm Beach Post.