Once a month, tune in here to head to our Youtube channel on the premiere date to watch a bilingual storytime presented by a museum educator and the Palm Beach County Library. Listen to the book reading and then focus on a work of art from the Museum's collection. Participants can reserve a copy of the featured book at any Palm Beach County Library System location or at www.pbclibrary.org.
This program is offered in English and Spanish; online, the program is also interpreted in American Sign Language.
Upcoming Stories
Premieres January 20 / 10am
Book: The Most Magnificent Thing / La idea más maravillosa by Ashley Spires
One day, a little girl has the most magnificent idea but she has no idea how to build it. She explores different creative ways to make her idea come to life however she becomes frustrated when none of them work. At the end, she learns there is success in her failures and discovers the most magnificent thing!
Art: Phyllida Barlow's untitled: suspendedburstcrushedbox, 2013
Phyllida Barlow is a British contemporary artist that creates grand installations from inexpensive reused materials such as cardboard, fabric, plywood and other low-grade materials.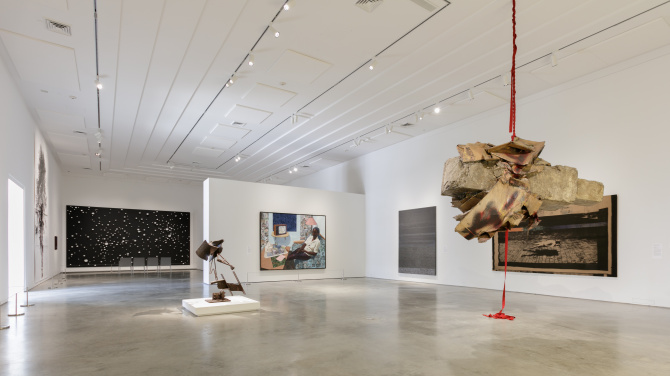 Phyllida Barlow (British, born 1944) untitled: suspendedburstcrushedbox, 2013 Polystyrene, cardboard, polyurethane foam, paint, polyvinyl acetate, steel, and fabric 78 3/4 x 66 7/8 x 98 3/8 in. (200 x 169.9 x 249.9 cm) Purchase, R. H. Norton Trust, 2014.2
Attending This Event:
This program is prerecorded and premieres on YouTube. Click here to explore more Norton videos.
Reading the book in advance is recommended.