Art After Dark / Live Virtual Program: April 16
Live Virtual Program
What's the Story?
Featuring Charlene Farrington, Executive Director of the Spady Cultural Heritage Museum
Live virtual program from 6 – 7 pm on Norton's YouTube and Facebook
The Norton marks its 80th year anniversary in 2021! What's the Story? invites neighboring cultural and community organizations to mark the occasion by sharing distinguished histories and what's ahead. Audiences are invited to join the conversation and ask questions using the Live Chat features on YouTube and Facebook.
Free
About Spady Cultural Heritage Museum
The Spady Cultural Heritage Museum is the only museum of its kind in Palm Beach County. Located at 170 NW Fifth Avenue in Delray Beach, it is dedicated to showcasing the contributions of members of the African Diaspora to Florida and the U.S. Programs include exhibitions, city tours, and community events. Hours: 11 a.m. - 4 p.m., Tuesday-Saturday, Monday by appointment. Closed Sundays. Admission: $10; Members are free. For more information, call 561-279-8883 or visit www.spadymuseum.com. Find the Spady on social media at @spadymuseum.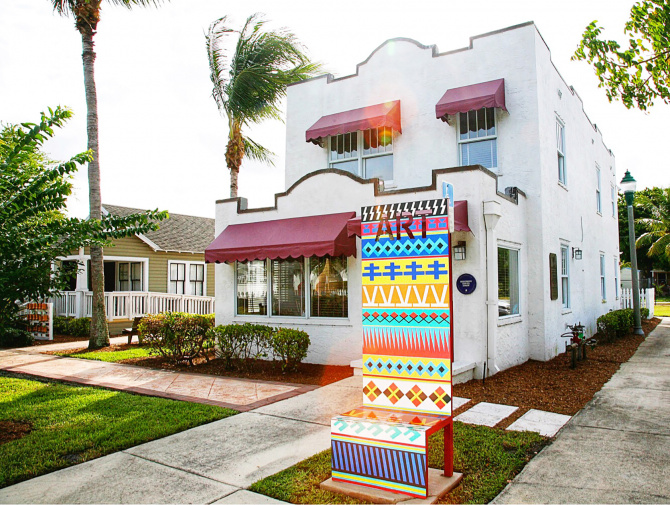 Spady Cultural Heritage Museum
About Charlene Farrington
Charlene Farrington is the executive director of Expanding and Preserving Our Cultural Heritage, Inc., (EPOCH) a non-profit organization established to preserve and share black history. The Spady Cultural Heritage Museum, located in the West Settlers' Historic District of Delray Beach, Florida, a project of EPOCH, serves to carry out the organization's mission.
Charlene took over leadership of the organization in 2012 and has implemented a consistently high-quality exhibition schedule, strengthened relationships with stakeholders in the government and private sectors, and increased revenue and redefined the museum's cultural programs and events.
ATTENDING THIS EVENT?
Register: This program is free and will stream live via Youtube and Facebook. After registering, you will receive an email confirmation. A reminder email will be sent 24 hours before the virtual program, along with a link to watch live.
Watch Later: This program will be recorded and will be available here soon after.
Give back: This program is free. The Norton relies on your support to present its programs and exhibitions. Please consider contributing.