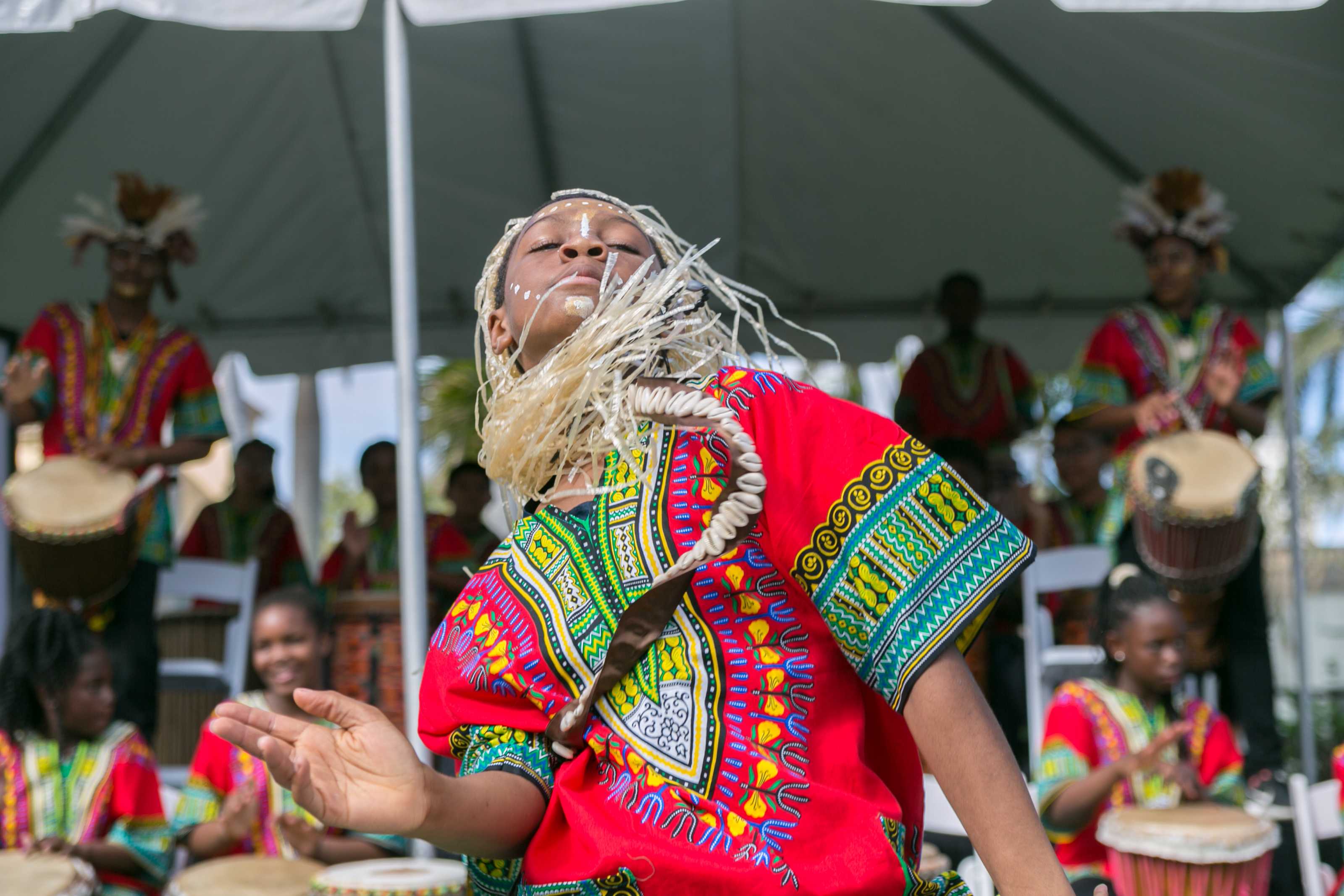 The Norton's second annual Black History Family Day celebrates the art and cultural histories of black Floridians. The program also highlights the Museum's collection of work by artists of African descent with specialized tours, family workshops, talks, and a teen art studio for all to explore.
Through film, photography, and performance, the program will illuminate the black communities that call Florida home. Third Horizon, a Miami-based Caribbean artist collective, will curate a selection of Caribbean and Afro-diasporic film shorts followed by conversations with the directors. Photographer Johanne Rahaman will present an LED-installation highlighting the image archives of the BlackFlorida project, a photographic archive of black rural towns and inner cities throughout the state. The Olujimi Dance Theatre, directed by Michelle Grant-Murray, will present a new work on the themes of water and the body. To mark the centennial of the Negro National Anthem, Lift Every Voice and Sing, a commemoration of the song's lyricist, James Weldon Johnson, will feature poets Simone White, Safiya Sinclair, and Carl Hancock Rux, along with a vocal performance by Alicia Hall Moran.
This program was made possible by the generosity of PNC Arts Alive, the William Randolph Hearst Foundation, and the Michael Jordan Family.