Curator Conversation | Growth and Change: The Norton Museum and Palm Beach County in the 1940s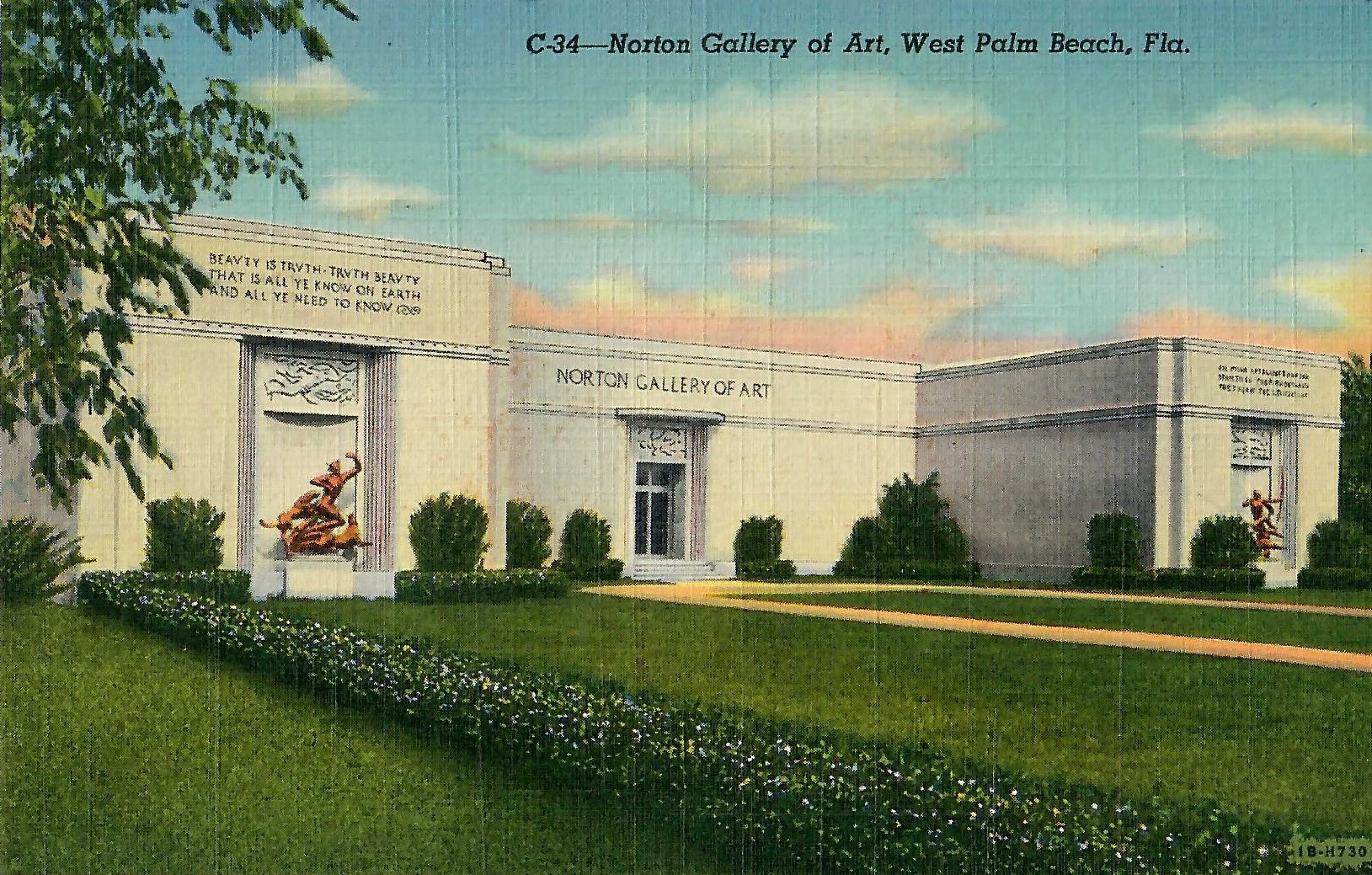 VIRTUAL Curator Conversation
Curator Conversation | Growth and Change: The Norton Museum and Palm Beach County in the 1940s
Moderated by Ellen Roberts, Harold and Anne Berkley Smith Curator of American Art
The Norton Museum of Art celebrated its 80th anniversary on February 8, 2021. An exhibition, documenting some of the exceptional moments in the history of the Museum and pairing artworks with related archival materials is currently on view through June 13.
Please join this virtual public conversation focusing on the 1940s, the Norton Museum, and the Palm Beach County community the Museum served in that era when Ralph and Elizabeth Norton were integrally involved. Norton Museum of Art Director and CEO, Ghislain d'Humières, will welcome participants and guests before the conversation delves into the fascinating history of the area and its earliest cultural organizations. Moderated by Ellen Roberts, Harold and Anne Berkley Smith Curator of American Art, the discussion features Philip Rylands, President and CEO of the Society of the Four Arts; Marie Penny, Director of Archives, Preservation Foundation of Palm Beach (who organized the archival exhibition); and Rose Guerrero, Research Director at the Historical Society of Palm Beach County. The discussion among the panelists will be followed by a Q +A with audience members.
Free
ATTENDING THIS EVENT?
Register: This program is free and will stream live via Youtube and Facebook. After registering, you will receive an email confirmation. A reminder email will be sent 24 hours before the virtual program, along with a link to watch live.
Watch Later: This program will be recorded and will be available here soon after.
Give back: This program is free. The Norton relies on your support to present its programs and exhibitions. Please consider contributing.