Curator Conversation | What's New: Recent Gifts to the Norton
Virtual Curator Conversation
What's New: Recent Gifts to the Norton
Assistant Curator J. Rachel Gustafson shares insight on a small grouping of works included in the exhibition, What's New: Recent Acquisitions. The talk will cover multiple works, from the three-dimensional, layered texture of an expressive composition by Richard Pousette-Dart to David Hockney's use of a copier machine to create his series, Home Made Prints. A question-and-answer session will follow Rachel's presentation - tune in to hear What's New at the Norton.
Free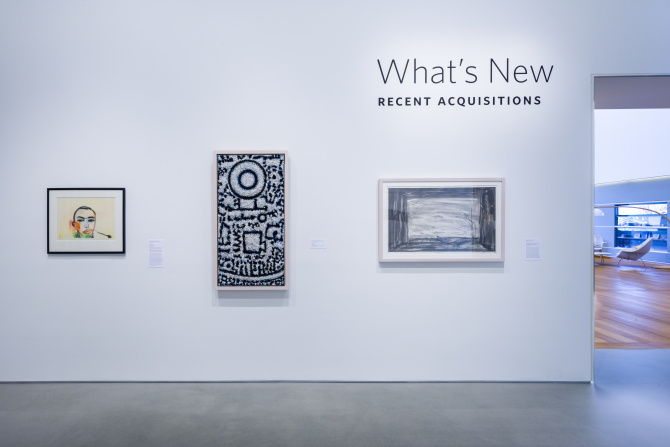 Installation image, "What's New, Recent Acquisitions," Norton Museum of Art, 2021.
ATTENDING THIS EVENT?
Register: This program is free and will stream live via Youtube and Facebook. After registering, you will receive an email confirmation. A reminder email will be sent 24 hours before the virtual program, along with a link to watch live.
Watch Later: This program will be recorded and will be available here soon after.
Give back: This program is free. The Norton relies on your support to present its programs and exhibitions. Please consider contributing.