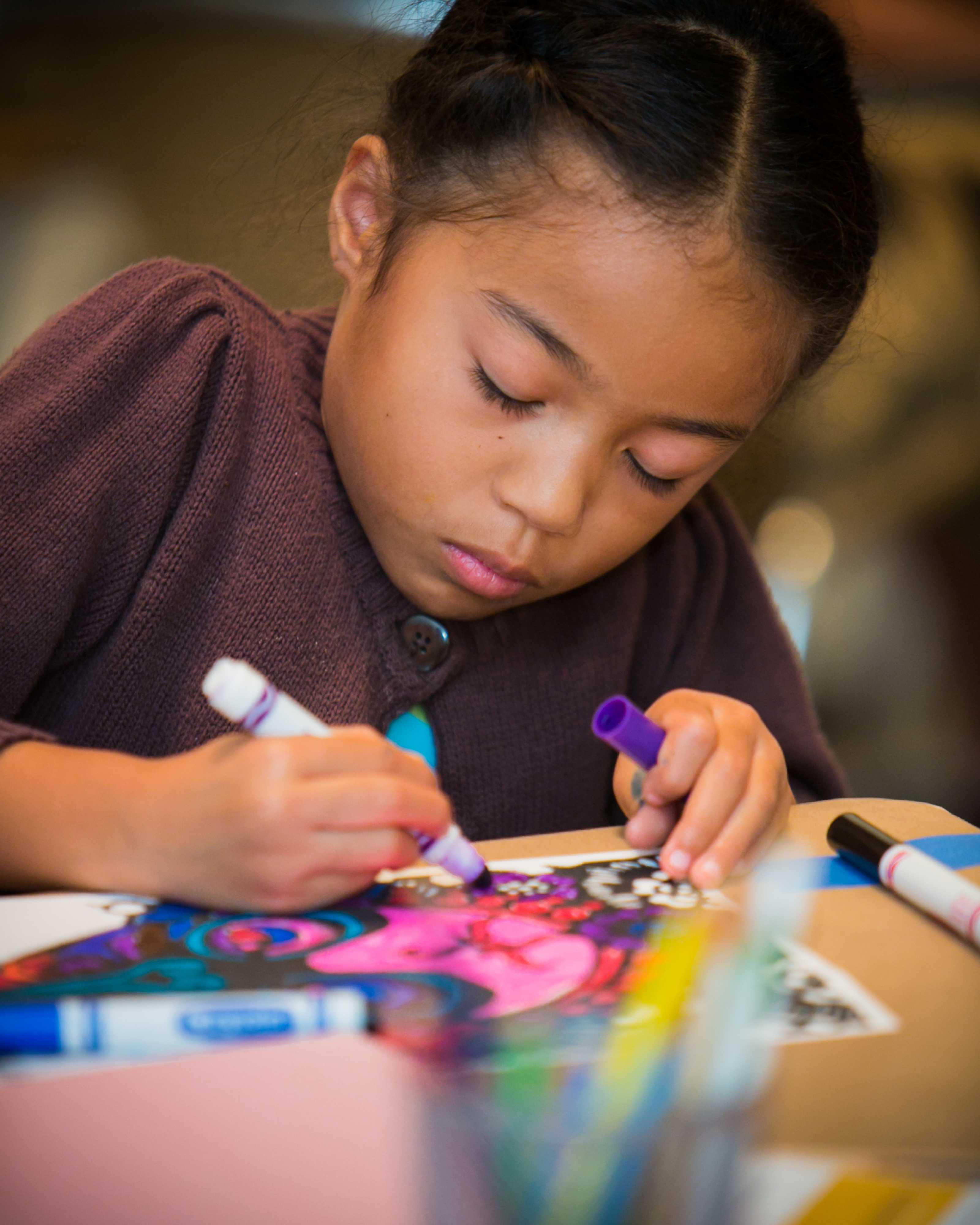 Make art a family affair!
Children ages 5-12, and their accompanying grown-ups, participate in a gallery experience, followed by a related art workshop. 
Family Studio / Latino Heritage Month
Saturday, October 29 / 10:30AM-12:30PM
This will be a special edition of Family Studio.
Check back soon for more information!
How to Attend
Classes are live in-person and are limited to 5 families.
$10 per family (includes Museum Admission and art supplies) / $5 per Member
Once you register your family, you will receive a confirmation email.
Accessibility
The Norton works to ensure that programs are accessible to all visitors. Bilingual, American Sign Language interpreters and live captioning are available by request with at least two weeks advance notice before your registration. To place a request, please contact us at [email protected]
Support for Family Studio was provided by The Andrea and Charles Bronfman Fund for Families, The Sarah Vierck Mettler Family Fund, and The Samuel Rosenthal Foundation Endowment for Education and Outreach Programs.