Make Art with the Armory!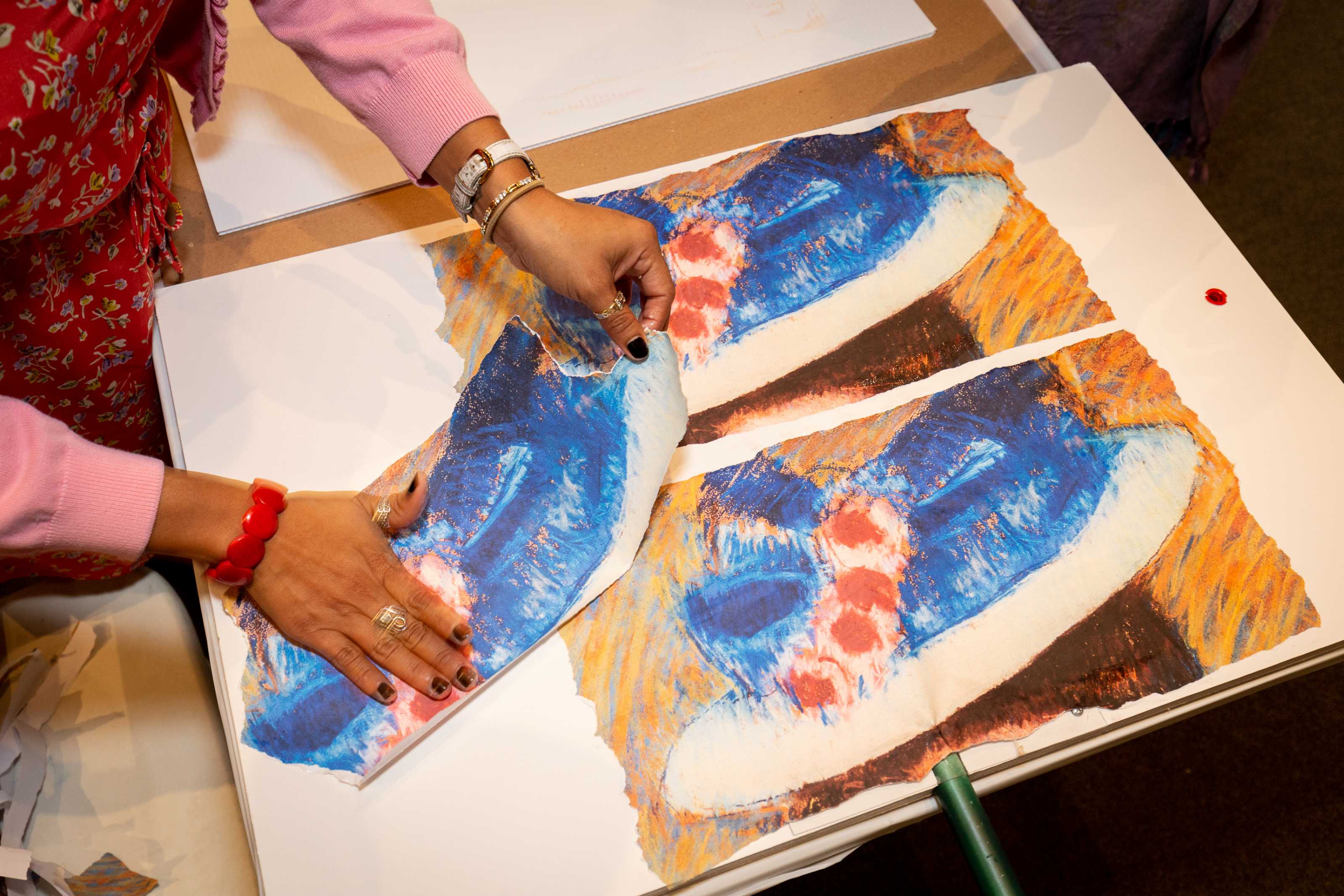 Get creative and learn something new in the Norton's garden. Join visiting Armory Art Center instructors who will introduce you to different artistic media every week. Actives will take inspiration from the Norton's Collection, special exhibitions, and garden.

Jewelry and Enameling
THURSDAY, JULY 8 / 10 AM
Lace was typically made from linen or silk, but it was also made with metallic gold and silver threads! The finest lace involved the skills of many artists. This workshop will cover the basic enameling techniques of sifting and stencil with powdered glass and torch firing and fusing to copper. Participants will have the opportunity to use lace templates inspired by the Portrait of Judith Van Langley by Van Ravensteyn or create other delicate patterns in the enamel to leave with a beautiful neck pendant or charm.
Instructor's bio:

Alicia Jane Boswell received her MFA in Metalsmithing/Jewelry from the University of Massachusetts Dartmouth. She has attained positions of visiting professor, Jewelry & Metalsmithing artist-in-residence, Studio technician, Museum Exhibitions Assistant, and visiting workshop instructor at arts & crafts education centers around the United States & Internationally including The Center for Enamel Art, Arrowmont School of Arts & Crafts, the Society of Florida Goldsmiths, and The Textile Support Group Pavia Italy & Wollongong Australia. Alicia currently resides in West Palm Beach, Florida where she is the Jewelry & Metalsmithing Department Manager at the Armory Art Center.
$5/Members; $10/Non-members
Registration required.