Public Lecture / Artists in Motion: Impressionist and Modern Masterpieces from the Pearlman Collection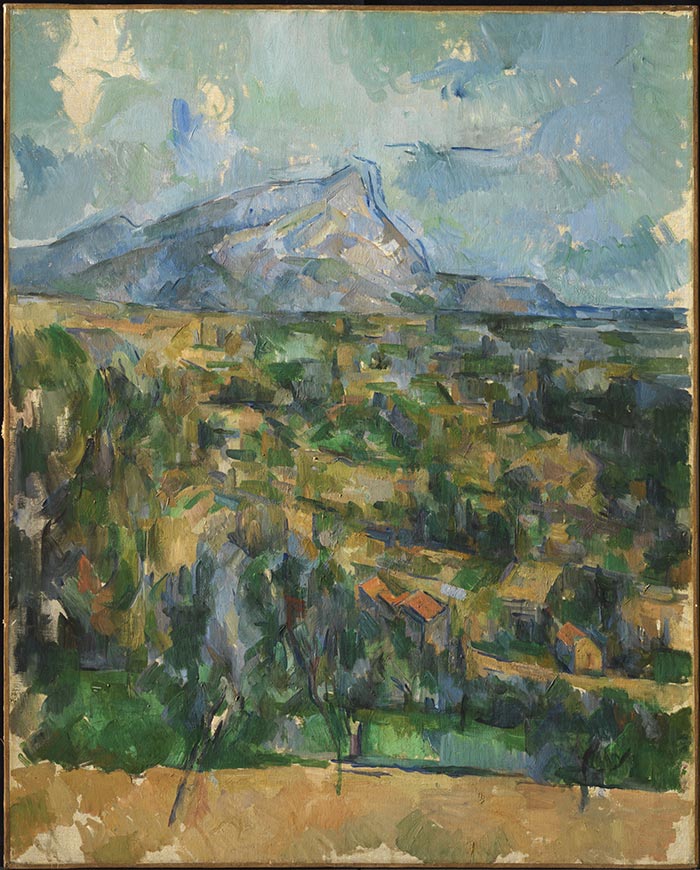 PAUL CÉZANNE (French, 1839 – 1906)
Mont Sainte-Victoire, circa 1904 – 1906
Oil on canvas
33 x 25 5/8 in. (83.8 x 65.1 cm)
The Henry and Rose Pearlman Foundation on loan to the Princeton University Art Museum
Stiller Auditorium
During Nuestra Cultura Community Day and the opening day of the special exhibition Artists in Motion, Allison Unruh, Consulting Curator for the exhibition, will discuss artists in the exhibition including Cézanne, Van Gogh, Modigliani, and many others, in light of the themes the exhibition explores, such as the artists' travels, the communities they formed, and the influences they shared.
Space is limited; online registration required.
Cost: Museum Admission/Members FREE
Support for lectures was provided by the Gayle and Paul Gross Education Endowment Fund.
Allison Unruh is an independent art historian and curator based in Brooklyn, NY. She earned her PhD from the Institute of Fine Arts at NYU, and has held positions and conducted freelance work for the Princeton University Art Museum, the Mildred Lane Kemper Art Museum at Washington University in St. Louis, and the Frances Lehman Loeb Art Center at Vassar College, among others. Allison has conducted extensive research on the Pearlman collection, contributing a chronology, ownership histories, and an essay on Jacques Lipchitz to the 2014 catalogue Cézanne and the Modern. For Artists in Motion, she authored seven essays for the digital catalogue and served as the consulting curator for the traveling exhibition. She is currently working on a project on the modernist painter Helen Lundeberg, who was active in Los Angeles in the mid-20th century.