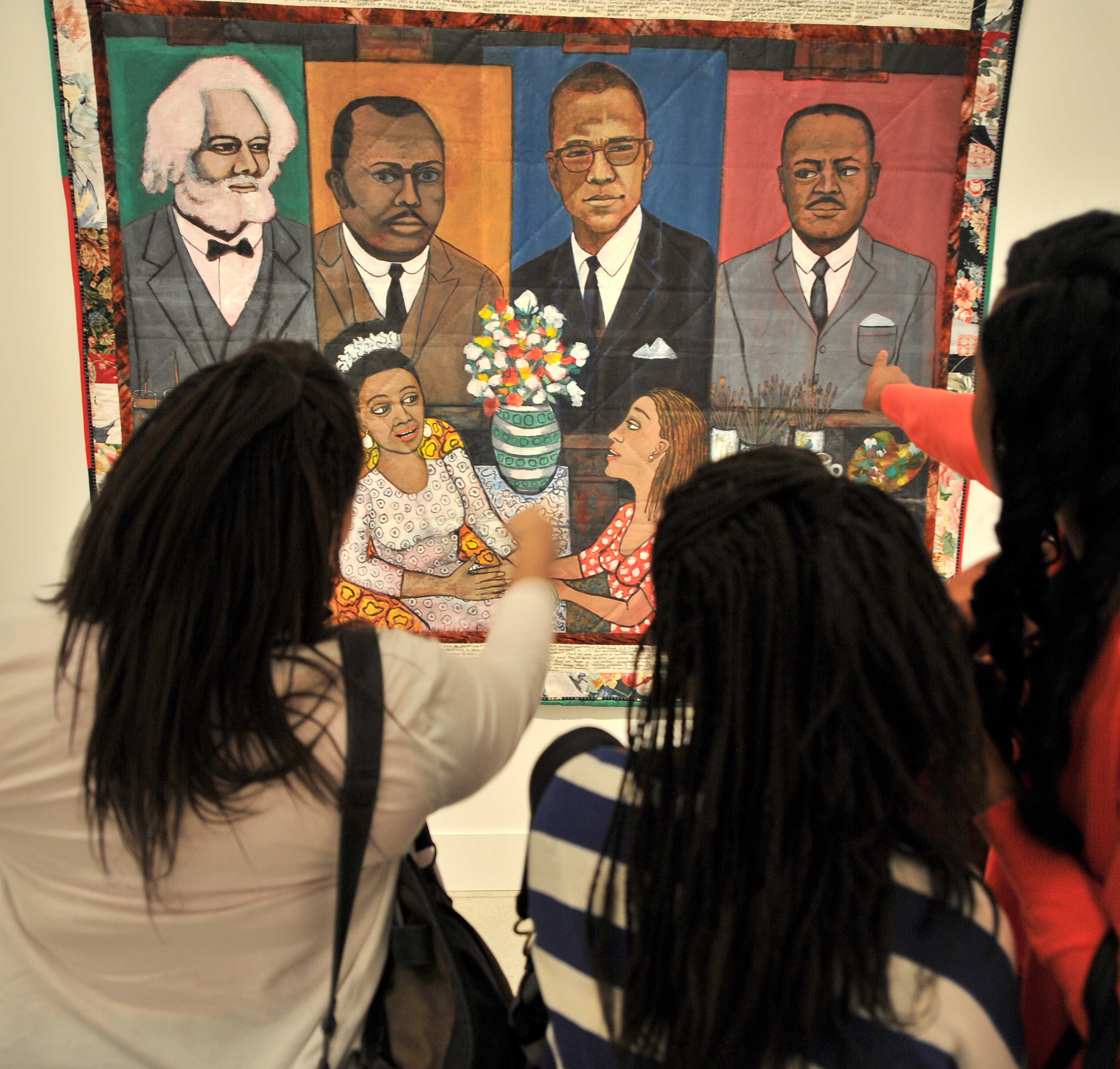 The Art Wellness Exchange: Redefining Your Wellness Journey with Hand Made Dreams
Saturday, March 19 / 10AM-11:30AM
The Art Wellness Exchange: Redefining Your Wellness Journey with Hand Made Dreams
Saturday, March 19 / 10-11:30 AM
Cost: Museum Admission + $10 / Members $5
Allow art to help you relax and recharge during this special wellness-focused workshop. This 90-minute session takes place in the Museum galleries and utilizes the arts and social interaction to promote mental wellness and community connections. This session dives into self-care practices and skills, encouraging participants to expand their definition of wellness to encompass emotional well-being.
About Hand Made Dreams
Ashley Witherspoon is a Licensed Clinical Social Worker and Founder/CEO of Hand Made Dreams, a mental health platform that offers publications providing therapeutic strategies, continuing education to licensed clinicians, and therapy services. Ashley received her Bachelor's degree in Criminal Justice from North Carolina Agricultural and Technical State University and Masters of Social Work from the University of South Carolina-Columbia. Ashley recently served as a mental health expert for WRAL-TV, an NBC - affiliated television station in North Carolina, providing therapeutic strategies for families to adjust during the Covid-19 Public Health Crisis and has contributed to various local and national publication platforms, including the national and digital media publication Youth Today.
Location: Museum Galleries
Registration and online payment is required. Walk-Ins welcome if tickets remain on the day of the program