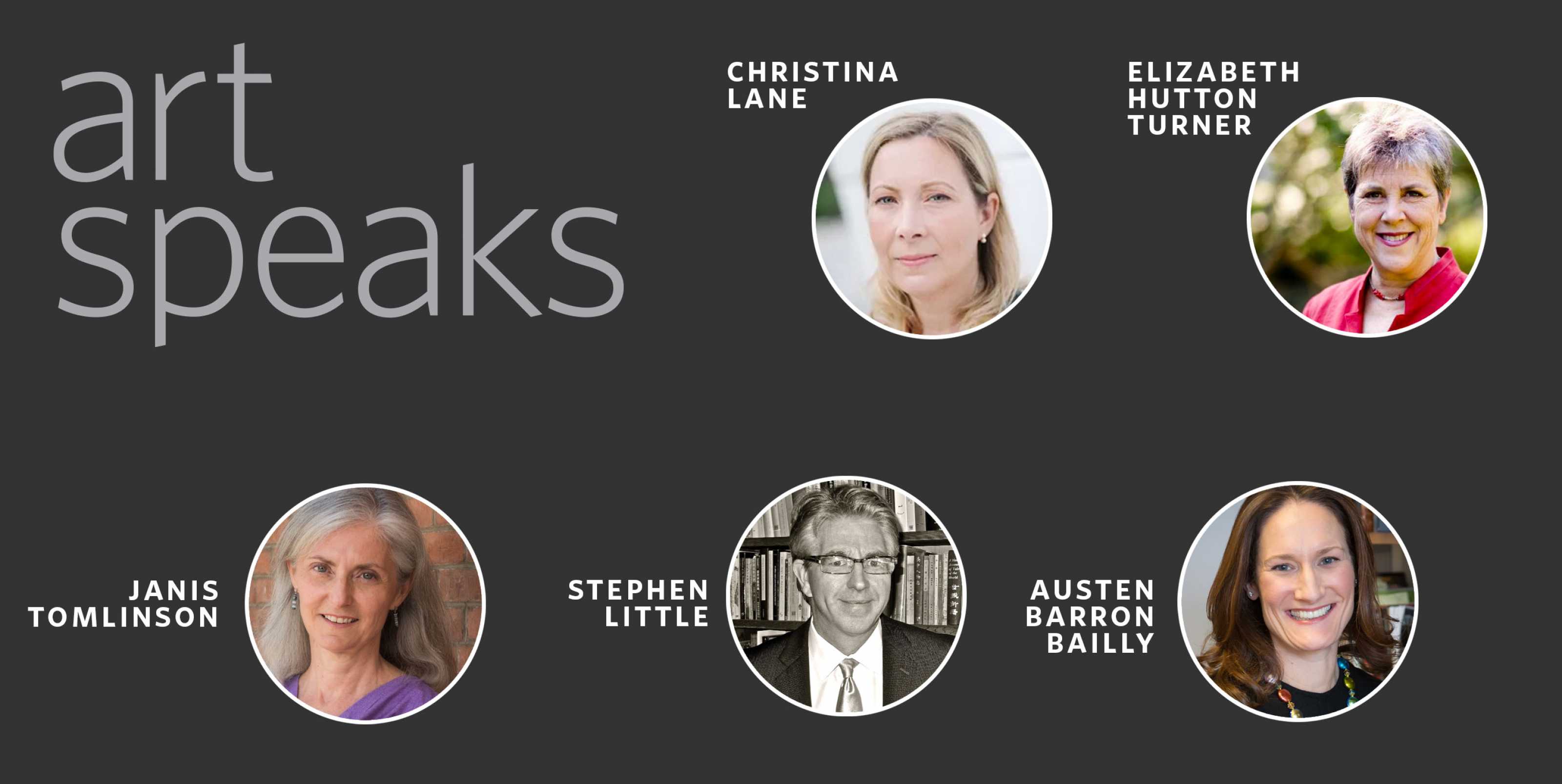 ArtSpeaks will continue to be for Norton Museum Members. As you know, the program has always been an important fundraiser for our youth programs. This year, we are making the four-lecture series available to any Museum member who contributes $100 to youth and school programs at the Norton Museum of Art. All those who contribute will receive a login number for each ArtSpeaks program days before the scheduled talk so each member can join from the comfort of their home.
This stimulating lecture series continues to provide critical support for children's programs at the Norton and is now more affordable than ever. To make your $100 contribution and reservation for ArtSpeaks, please select one of the following options:
Online: Reserve virtual seat here.
By check: Payable to Norton Museum of Art with "ArtSpeaks" in the memo line and mail to: ArtSpeaks, Membership Office, Norton Museum of Art, 1450 South Dixie Highway, West Palm Beach, FL 33401.
By phone: Reach us at (561) 659-6786.
This is a virtual Members-only series. Not a Member? Join Today!
Where the Truth Lies: The Art of Qiu Ying
THURSDAY, FEBRUARY 11, 2PM
Celebrate the Lunar New Year as we join Stephen Little, the Florence & Harry Sloan Curator of Chinese Art and Head of the Chinese, Korean, and South & Southeast Asian Departments at Los Angeles County Museum of Art (LACMA). Little has introduced Americans to one of the Ming dynasty's greatest painters through his exhibition Where the Truth Lies: The Art of Qiu Ying. Drawing upon new scholarship as well as his own connoisseurship, Little shares the work of China's most imitated artist, celebrated for his depictions of nature, use of translucent blue-green pigments, and mastery of multiple styles and working methods.