VIRTUAL Curator Conversation | When?: A Discussion of Photographs from the Collection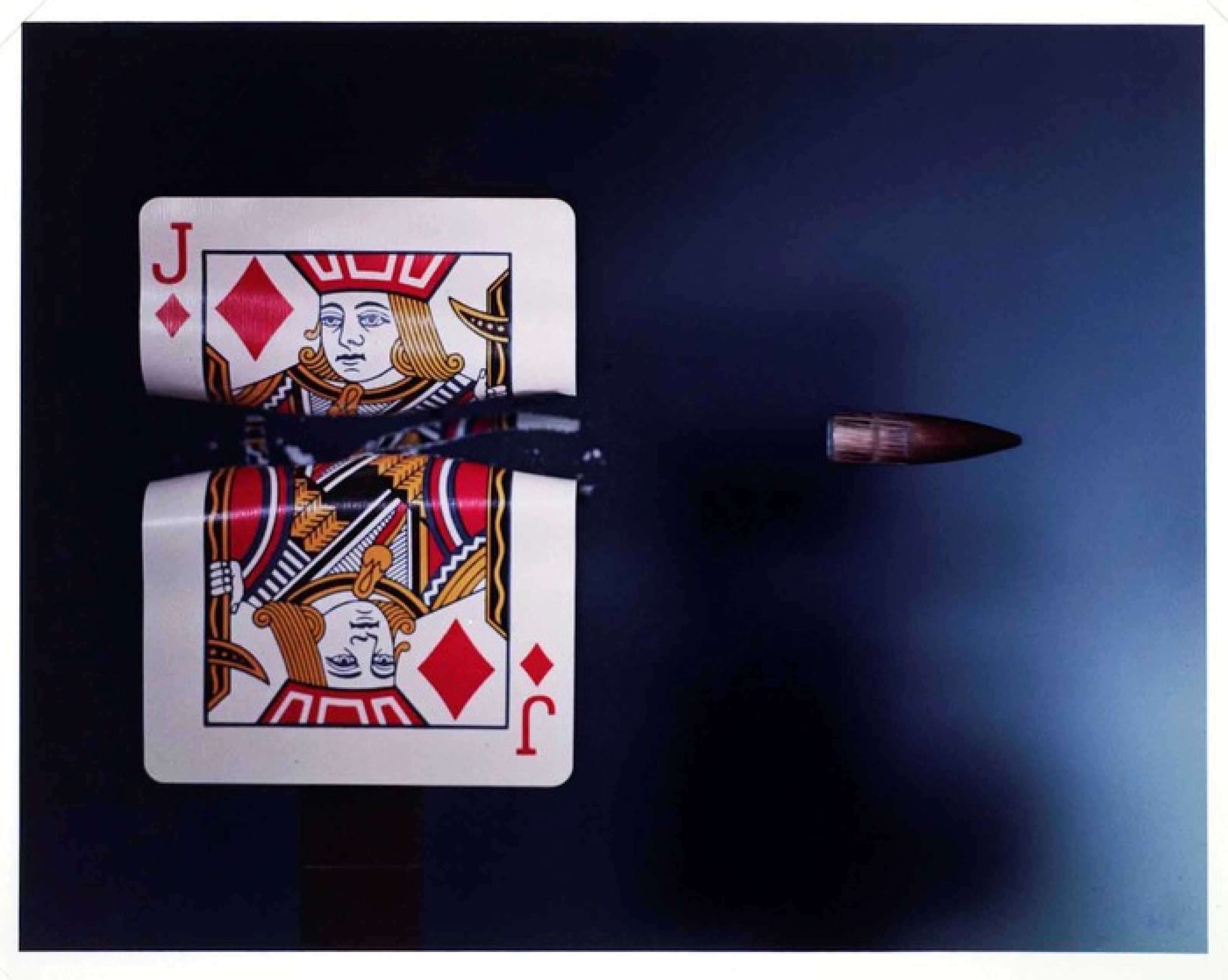 VIRTUAL Curator Conversation
When?: A Discussion of Photographs from the Collection
Thursday, March 18 / 6pm
Tim B. Wride, William and Sarah Ross Soter Curator of Photography
Tim B. Wride, William and Sarah Ross Soter Curator of Photography, will showcase the newest in his series of exhibitions tracing the history of photography from the multiple perspectives of journalistic inquiry. When? A Brief History of the Relationship between Time and Photography highlights the multiple and inventive ways that artists have sought to interpret and incorporate the concept of Time into their work. Their mastery of the camera, lighting, studio techniques, and chemistry will be laid bare in this presentation that will address works by artists from the 19th century to the present including those by Eadweard Muybridge, Harold Edgerton, Takahiro Sato, Nicholas Kahn & Richard Selesnick, and Sam Taylor-Wood.
Free
Harold Edgerton (American, 1903–1990) Cutting the Card Quickly, 1964. Dye transfer print: 14 3/16 × 18 1/8in (36 × 46 cm) Gift of Mr. James P. Harrington, 86.26
Attending This Event?
Register: This program is free and will stream live via Youtube and Facebook. After registering, you will receive an email confirmation. A reminder email will be sent 24 hours before the virtual program, along with a link to watch live.
Watch Later: This program will be recorded and will be available here soon after.
Give back: This program is free. The Norton relies on your support to present its programs and exhibitions. Please consider contributing.