Afterschool Arts Outreach Exhibition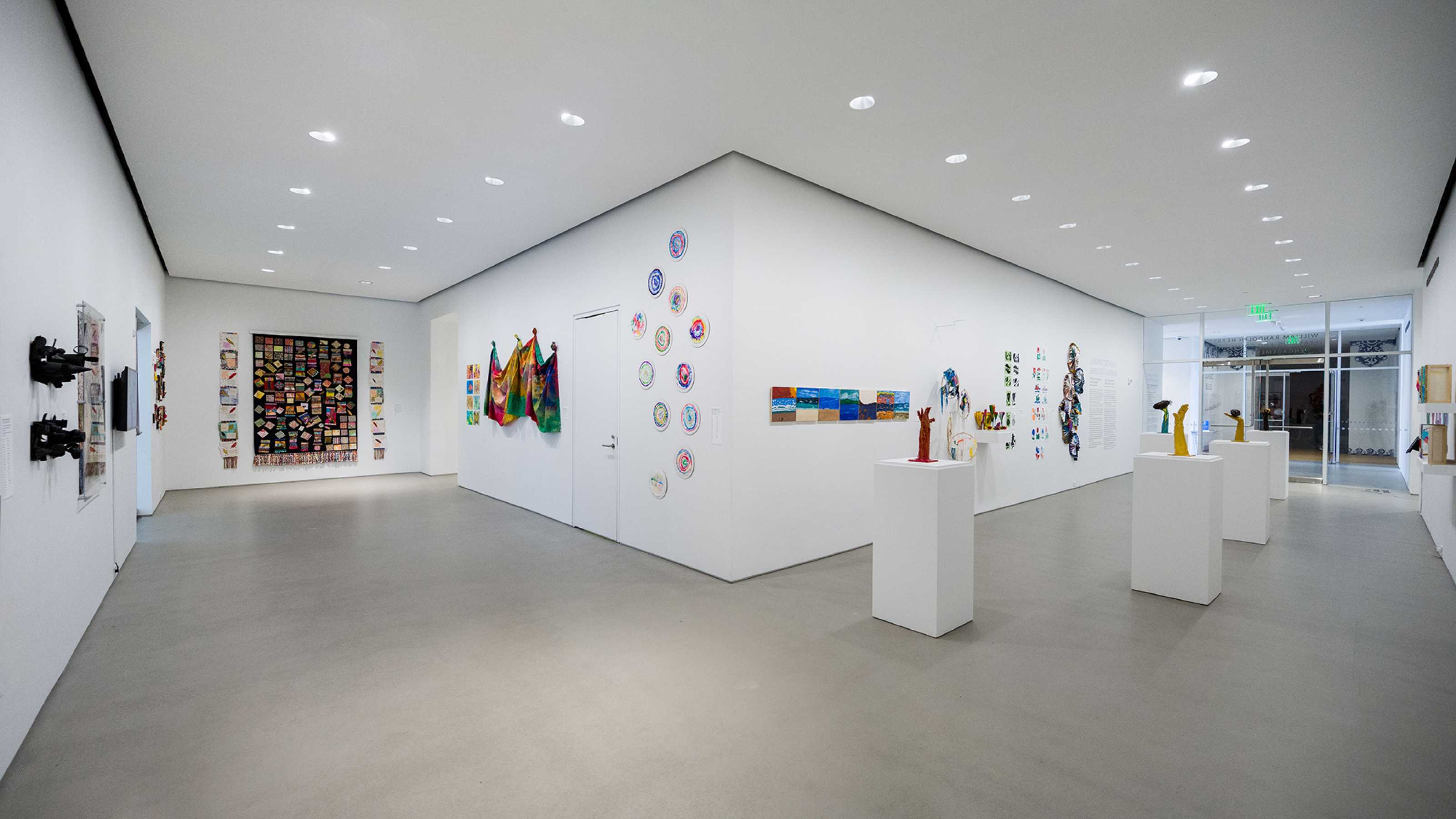 Leading the Way | Abriendo Caminos
Since 1991, the Afterschool Arts Outreach (AAO) program has provided creative development programs to youth in under-resourced communities in Palm Beach County through meaningful out-of-school arts experiences. Each year, over seven hundred participants, ages five to eighteen, from eight community organizations engage in art experiences led by the exceptional and creative Norton teaching artists.
AAO offers community organizations the opportunity to share the Museum with their students through free fine art lessons, Museum visits and tours. These projects awaken new interests, activate exploration, promote empathy, and build self-awareness. The program culminates in the annual AAO student exhibition featuring artworks created by children and teens from around Palm Beach County.
This year's exhibition highlights the process of making art through experimentation. Teaching artists Lymari Cuevas, Jose R. Mendez and Aurora Rincon were influenced by the awe and wonder they felt for the young children interested in creating art using unconventional methods. Their art projects developed from preliminary sketches of students' ideas, to elaborate 3D sculptures and site-specific installations.
Students explored alternative methods for using art materials, such as dripping, dyeing, weaving, and casting materials such an epoxy resin, plaster, papier-mâché, pigments, textiles, found objects, and natural fibers. The improvisational nature of these lessons and the benefits they generated capture the essence of learning through playful art experiences.
To learn more about the teaching artists' lessons and objectives, please access the iPad or scan the QR code found in the galleries to read their statements.
Thanks to AAO partner organizations and their commitment to the arts:
Photographs by Ashley Kerr
Farmworker Coordinating Council of Palm Beach County

Florence de George Boys & Girls Club

Gaines Park, West Palm Beach Parks and Recreation

Max M. Fisher Boys & Girls Club

Police Athletic League of West Palm Beach

Salvation Army Northwest Community Center

(A seven-week workshop partnered with the U.S. Committee for Refugees and Immigrant's, USCRI.)
The Afterschool Arts Outreach program was made possible by the generosity of the Marmot Foundation and the Jim Moran Foundation, with additional support provided by The Christina Orr-Cahall Endowment for Community Outreach.
Afterschool Arts Outreach at the Police Athletic League, Highridge Family Center, Farmworker Coordinating Council of Palm Beach County, and El Rinconcito del Sol was made possible by the generosity of the Ellen & Ronald Block Family Foundation.
Afterschool Arts Outreach at the Gaines Park Community Center was made possible by the generosity of The Rosenberg Ebin Family Foundation.