Project Room | American Collection, New York Mural by Stuart Davis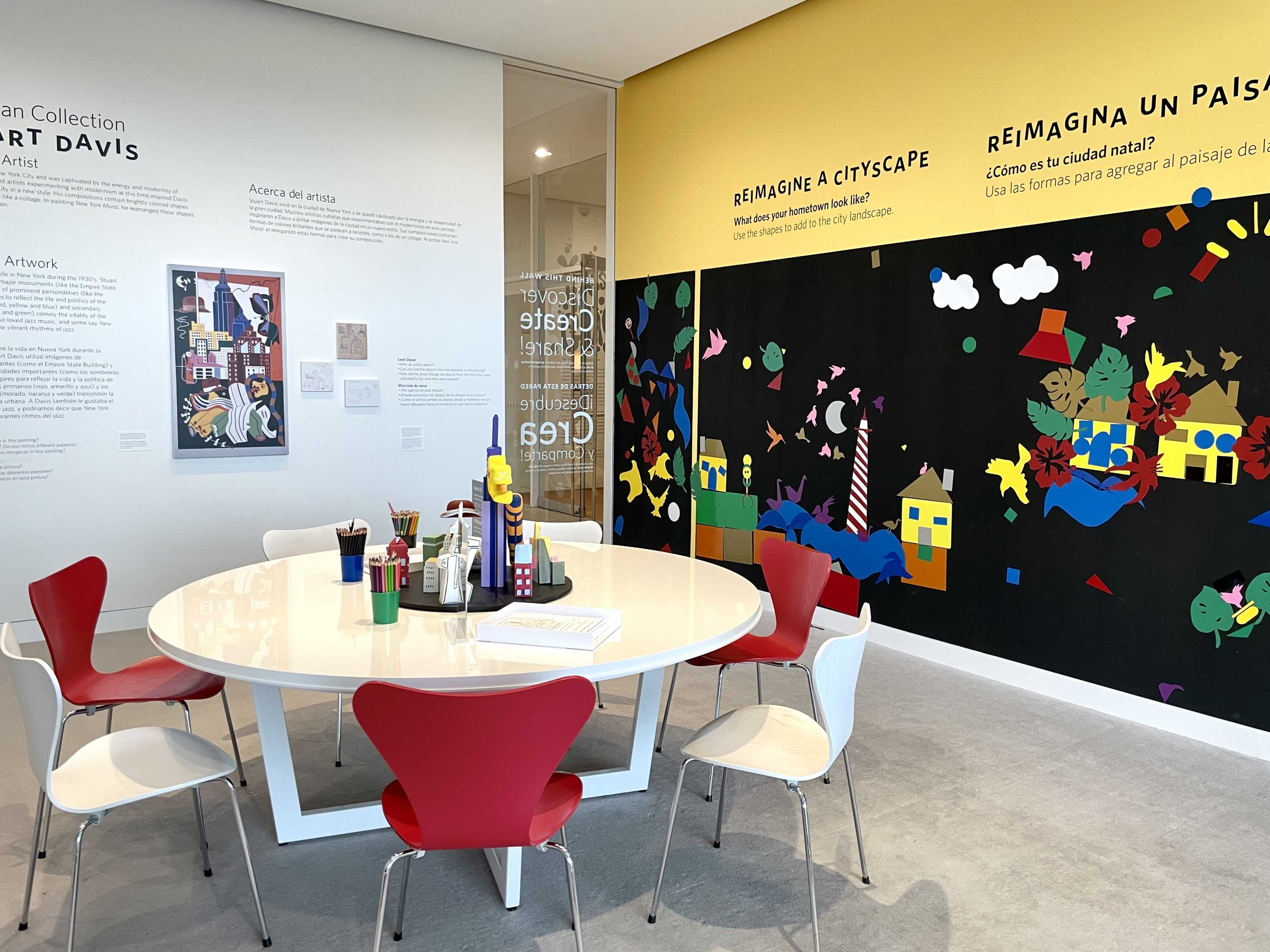 The Norton Museum of Art introduces the Project Room inspired by New York Mural by Stuart Davis. This is the first in a series of interactive art spaces in the William and Randolph Hearst Learning and Community Engagement Center where audiences of all ages and abilities can engage with artworks from the Museum's permanent collection through hands-on activities. The Project Room offers opportunities for visitors to go beyond looking at art as they draw, write, build, and playfully explore through a variety of activities. Participants will discover the many ways artists use the elements of art and principles of design to convey their ideas through art. All prompts and activities are presented in English and Spanish.
Activities inspired by Stuart Davis' monumental painting include educational prompts that promote close looking and encourage open-ended exploration; a magnetic wall with colorful shapes to Reimagine a Cityscape inspired by Stuart Davis' New York Mural; a sketching and drawing activity that explores mark-making based on Davis' Studies for "New York Mural"; and an Artists' Wall that allows visitors to share their creations. This interactive experience will be available to all Museum guests.