Special Guest: The Water Lily Pond (Clouds)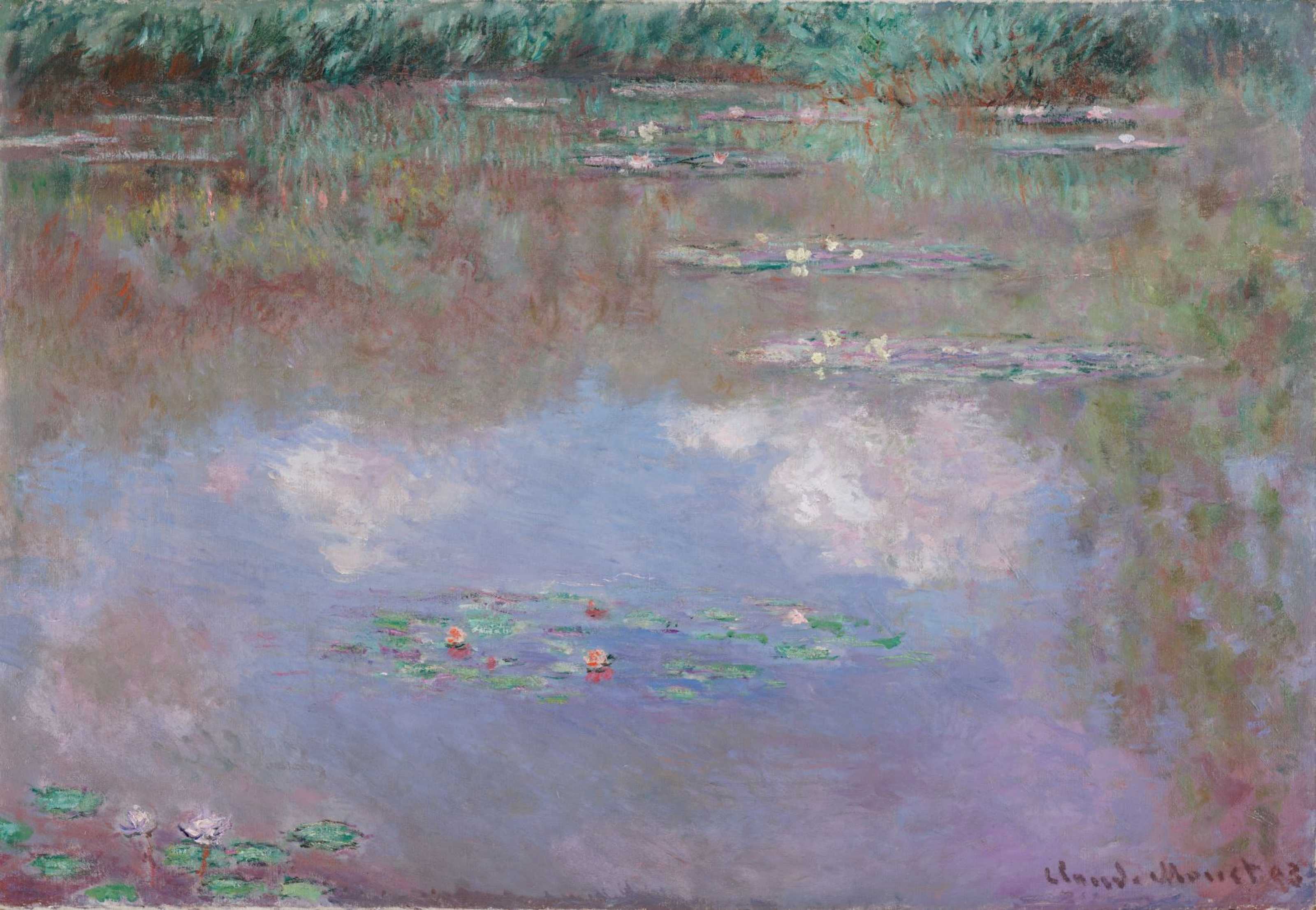 The Water Lily Pond (Clouds), is one of over two-hundred and fifty canvases created by Claude Monet depicting painted gardens and natural subjects. For decades, the artist's well-known focus on water lilies was solidified with his move to Giverny, France, in 1883. There he constructed a special pond for the aquatic flowers, with a Japanese foot bridge at one end and waited for growth to mature to a suitable lushness before depicting the pond on canvas.
In The Water Lily Pond (Clouds), the blooms appear to drift over a vast inverted sky with clouds that appear closer to the viewer than the water itself, which is why at a 1917 auction in which the picture was sold, viewers believed the canvas had been hung upside down.
This loan was made possible through a reciprocal exchange with The Dallas Museum of Art. The Norton Museum's masterpiece by Paul Gauguin, Christ in the Garden of Olives will be featured at the DMA as part of the Van Gogh and the Olive Groves exhibition on view October 17, 2021 – February 6, 2022 in Dallas, TX.
The Norton's presentation was organized by Robert Evren, Consulting Curator, European Art. Monet's The Waterlily Pond (Clouds) will remain on view at the Norton until Feb. 6, 2022.
Special Guests
This series highlights exceptional works of art from public and private collections on view for an extended period
Organized by the Norton Museum of Art.
Located in Baum Gallery