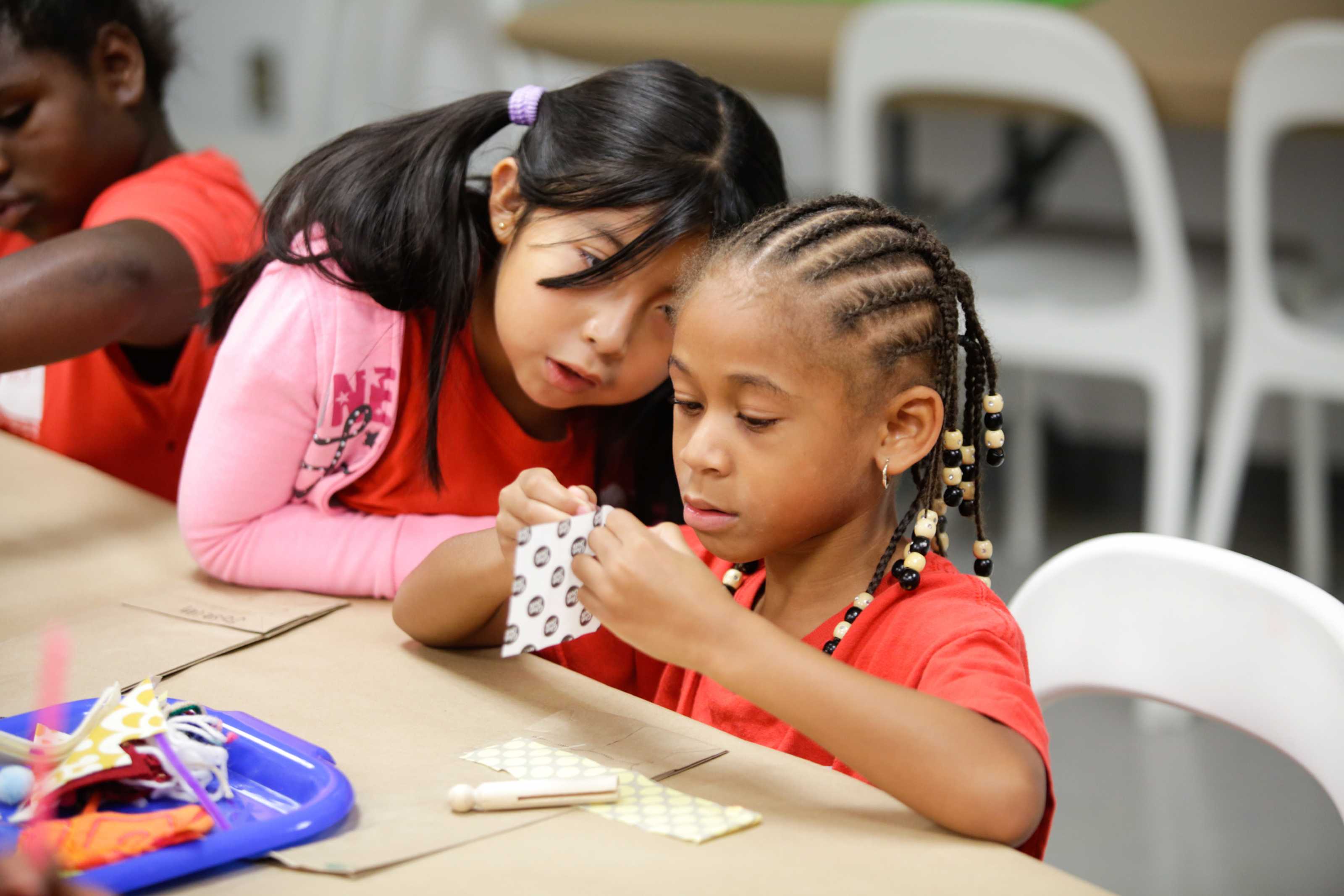 June 13 - August 5, 2022
Tours for Summer Camps
Bring your camp to the Norton!
Campers will use their powers of observation in an interactive tour through the Museum's galleries and garden, then use their creativity and imagination working with teaching artists on a hands-on art project in the Museum studio. Each session is limited to 40 campers. One chaperone per 10 campers is mandatory. This 90-minute experience includes a tour and workshop.
COST
$5 per camper includes admission to the Museum, your tour, and all art materials for your workshop. PBCSD camps are free!
Registration Process
Step 1: Camp groups must register at least three weeks in advance. Review our tour offerings to choose the program that fits your group.
Step 2: Complete the online Summer Camp Tour Registration Form, select your tour date and time, then click submit.
Step 3: Once your 50% deposit is received, your tour is scheduled! Review our pre-tour resources to prepare for your field trip.
Tour times/Dates
Tours are offered Monday, Tuesday, Thursday and Friday between 10am and 2pm from JUNE 13 –AUGUST 5, 2022.
Cancellation Policy
Camps have up to 72 hours prior to their tour date to cancel or reschedule. If a group is a no-show, they will be charged a Cancellation Fee.