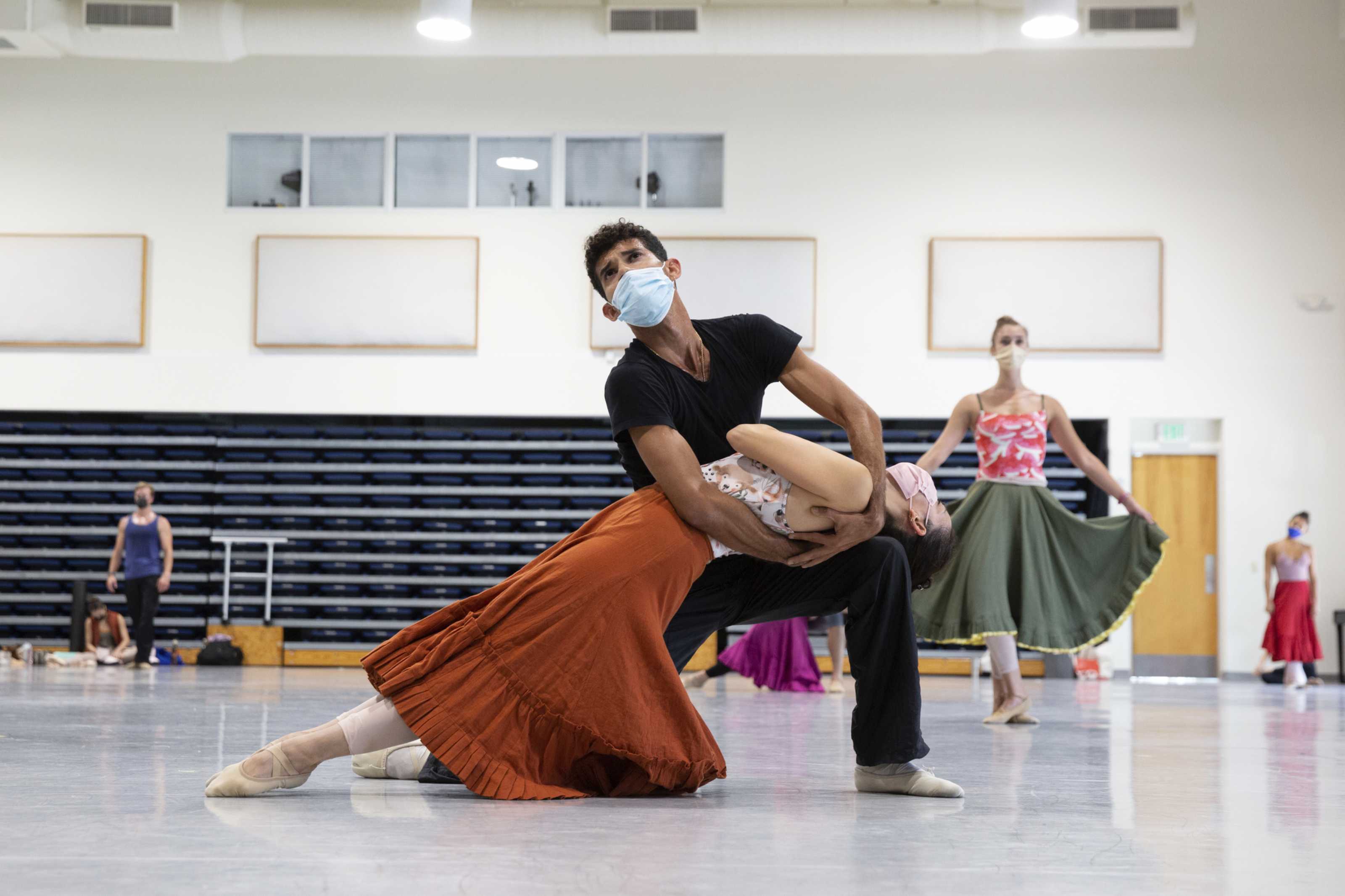 A New Experience Every Friday Night!
Enjoy an eclectic mix of live performances, film screenings, workshops, tours, and more!
EVERY FRIDAY, 5:30 & 7 PM
Docent-led Tours (30 min) Explore great works in the Norton's collection led by one of the Museum's fine docents.
EVERY FRIDAY, 6 – 9 PM
Open Studio: Art Workshops Join local teaching artists as they lead drop-in style art-making sessions. All ages and experience levels welcome. Materials included.
EVERY FRIDAY, Live Performances
Enjoy live performances every Friday including live music, dance, spoken word, and more! Check our website weekly for updates.
First Fridays of the Month, 7:30 pm / Jazz Fridays
This popular monthly series features performances by some of South Florida's best jazz musicians!
Third Fridays of the Month, 8 pm / Artist Tour
South Florida-based artists lead informal, 30-minute gallery talks about works in the Norton's collection and special exhibitions.
Art After Dark / Miami City Ballet
Friday, October 29 / 5PM-10PM
Jose Limón is most known for his iconic masterpiece, The Moor's Pavane which premiered at the Connecticut festival in New London in 1949. Based on Shakespeare's Othello, The Moor's Pavane is a picture of the corrosive force of jealousy and the destruction of good by evil.
Miami City Ballet will have the honor to perform this masterful work on October 29, as part of the Norton Museum of Art's special exhibition "Frida Kahlo, Diego Rivera and Mexican Modernism from the Jacques and Natasha Gelman Collection."
Born 1908 in Culiacán, Mexico, Limon's family fled during the Mexican Revolution of 1910. At age seven, he and his parents emigrated from Mexico to Tucson, Arizona and eventually settled in Los Angeles, California. It was not until age 20, when Limon moved to New York City, that he became interested in dance. A performance by Harald Kreutzberg and Yvonne Georgi inspired him to train as a dancer. He studied with Doris Humphrey and Charles Weidman and soon began his professional career in their company, where he became known for his dynamic, masculine dancing.
In 1946 Limón formed his own company, appointing Doris Humphrey artistic director. His potent choreography, often steeped in drama, relayed the human experience drawn from Hispanic history, culture, literature, and religion. For 25 years he established himself and his company as one of the major forces of 20th-century dance.
Tour

Explore great works in the Museum collection led by one of the Museum's fine docents - Meet in Fabrikant

5:30-6pm

Performance of "The Moor's Pavane" - SOLD OUT!

The Miami City Ballet's performance of The Moor's Pavane will be held in the Stiller Auditorium. Seating is limited to 200.

7-8pm

Open Studio / Frida's Sketches

Create your own sketches based on Frida Kahlo's work. You will receive a 4 x 4 sketchbook in which you'll generate ideas for a possible drawing or painting. Examples of Frida's work, especially from her sketchbook will be provided as part of the activity.

About the artist: Ingrid Sanchez creates prints, drawings, and installations that examine cultural and linguistic hybridism as a method of adaption and survival. In her ongoing project Fragmentos, she interweaves walls with graphic and organic imagery arranged in mosaic-like collages. Reminiscent of building façades in Latin America, the work references different forms of visual expression that transpire in public space, such as contemporary graffiti and colonial-era baroque design

6-9pm

Tour

One more chance to explore great works in the Museum collection with one of the Museum's fine docents.

7:30-8pm

Concert / Mariachi de mi Tierra

This evening's performance by Mariachi de mi Tierra, based in West Palm Beach, will feature traditional Mexican music that was popular during the Kahlo, Rivera, and Mexican Modernism time period.

8:15-9pm
Hours: The museum is currently open to the public until 10 pm on Friday nights.
Entry: Admission during Art After Dark is $10 for Adults & Seniors, $5 for Students. Tickets may be purchased at the Reception Desk or reserved in advance.
How to get here: The Norton Museum of Art is located at 1401 S. Dixie Hwy., West Palm Beach, FL 33401. For more information, click here.
Parking: Parking is available in the Norton's main parking lot at 1501 South Dixie Highway, immediately across the street from the Museum. Parking is $5 per car, per day. Norton Members park for free.
Food and drink: The Restaurant at the Norton offers indoor and outdoor seating with beautiful views of our Sculpture Garden. Along with great food, The Restaurant serves creative cocktails, wine, and champagne. Reservations available through Tock.
Art After Dark is made possible by the generosity of The Addison Hines Charitable Trust.
Support for Open Studio was provided by The Mr. and Mrs. Lewis Schott Endowment for Education.