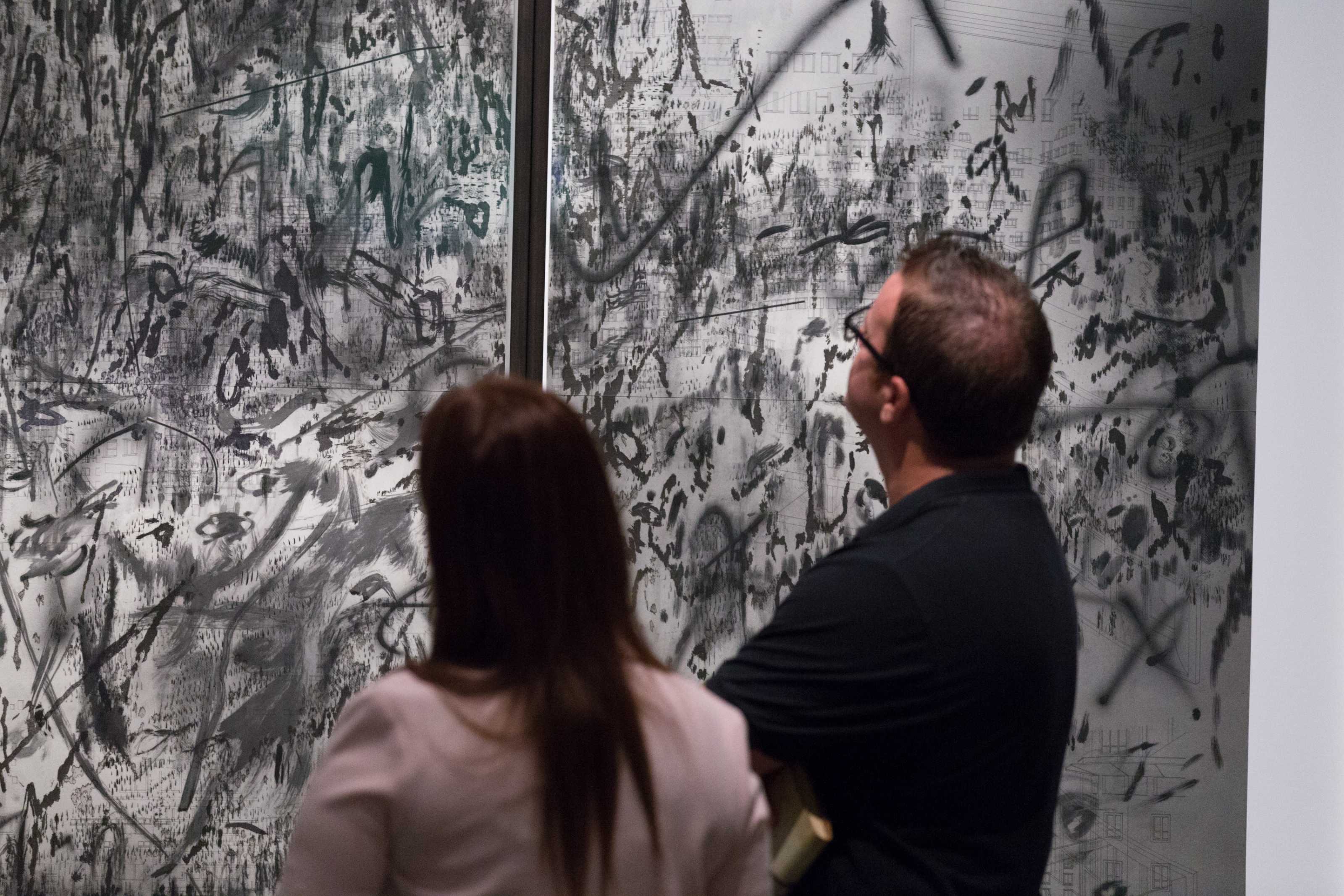 Gallery talks that take a deep dive into outstanding artworks in the Museum Collection.
A Closer Look is free with the price of Museum admission. To participate, meet in the Great Hall, or inquire with the Visitor Experience Staff to direct you to the talk.
Tuesday, April 16 / 1 pm
Friday, April 19 / 6 pm
Cosmic Gaze, 2016, by Olafur Eliasson
Olafur Eliasson (Danish, born 1967)
Cosmic Gaze, 2016 (detail)
Partially silvered crystal spheres, stainless steel, paint and laminated wood
135 3/8 × 251 7/8 × 6 in. (343.9 × 639.8 × 15.2 cm)
Purchase, acquired through the generosity of Margaret Bilotti, 2016.257
Support for this program was provided by the Maurer Family Fund for Arts Education.