A Conversation with Jason Salavon
Virtual Conversation
A Conversation with Jason Salavon
Jason Salavon's photographic construction, One Week Skin (ESPN-Vs), 2012, is currently on view in the permanent collection installation of photography WHEN? A Brief History of the Relationship between Time and Photography. Salavon works with photography and video coupled with software processes of his own design to produce a complexly simplified experience of the visually challenging accumulations of everyday experience. His work often unearths unexpected visual patterns and random aesthetic harmonies as he explores the relationships between the part and the whole and the individual and the group.
In his conversation with William and Sarah Ross Soter Curator of Photography, Tim B. Wride, the artist will address his interests in the intersections of art and technology, his ability to reconcile the two, and the possibilities that the two in tandem offer him as an artist.
Free
Registration Opening April 19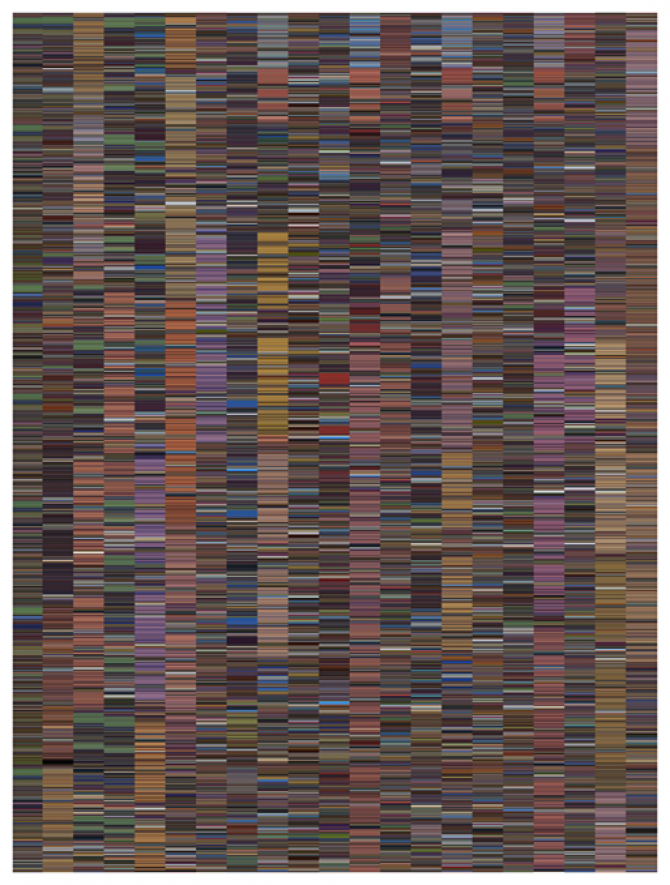 Jason Salavon (American, born 1970) One Week Skin (ESPN-Vs), 2012 Archival pigment print Purchase, acquired through the generosity of the Moore Family Trust, 2014.39
About Jason Salavon
Born in Indiana (1970), raised in Texas, and based in Chicago, Salavon earned his MFA at The School of the Art Institute of Chicago and his BA from The University of Texas at Austin. He taught at The School of the Art Institute of Chicago and was employed for a number of years as an artist and programmer in the video game industry. He is currently associate professor in the Department of Visual Arts as well as in the Computation Institute at the University of Chicago.
ATTENDING THIS EVENT?
Register: This program is free and will stream live via Youtube and Facebook. After registering, you will receive an email confirmation. A reminder email will be sent 24 hours before the virtual program, along with a link to watch live.
Watch Later: This program will be recorded and will be available here soon after.
Give back: This program is free. The Norton relies on your support to present its programs and exhibitions. Please consider contributing.