Art After Dark x Norton From Home
While Art After Dark is on hiatus, the Norton is partnering with local artists and musicians to continue bringing our community together on Friday nights!
Scroll beyond the videos to see more of tonight's lineup.
Concert
OIGO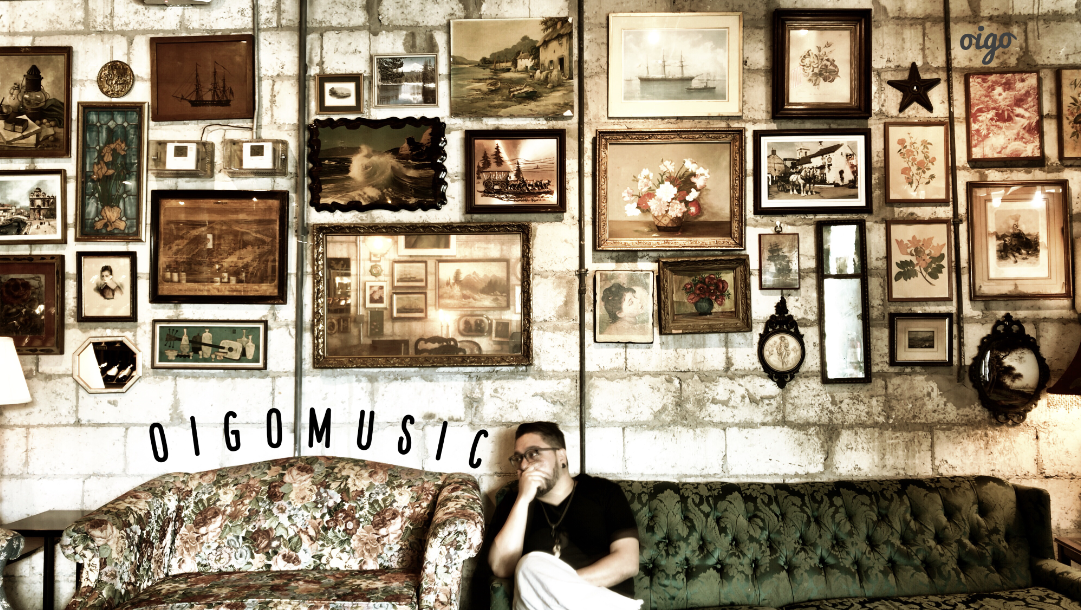 OIGO is politely irreverent music curated by Suenalo's Adrian Gonzalez. OIGO presents familiar sounding tunes in a slightly unfamiliar way through the use an RC-300, 2 KP3s, a guitar and his voice.
Tell us about yourself:
Adrian Gonzalez was born in a valley somewhere in South America and raised by a first-class family in the third world. He studied solfege at the Conservatorio Juan Jose Landaeta until moving to Miami at the age of 14. He became a multi-instrumentalist out of curiosity and happenstance and, later on, became a vocalist out of necessity and circumstance. He's got no Grammys or Junos or awards to boast about (except for the top prize at the 2000 Miami-Dade Community College - Kendall Campus Composition Contest). He has played in many local bands over the last 20 years, settling in with local stalwarts Suenalo for the last 7. He also spearheads his own project OIGO, a non-genre specific outfit focused on groove, songwriting and good times. Adrian has a knack for writing familiar-sounding original tunes. He also wrote this bio.

Where can we find you online?
@oigomusic on all popular platforms or visit the OIGO website at oigomusic.com
How can people support you and your work?
Follow, subscribe, and most importantly listen and leave feedback-- good or bad.
Not a good time to ask for donations, but if resources are plentiful then I'll gracefully welcome it: venmo.com/oigomusic or paypal.me/oigomusic. ¡Support local!
---
Artist At Home
GeoVanna Gonzalez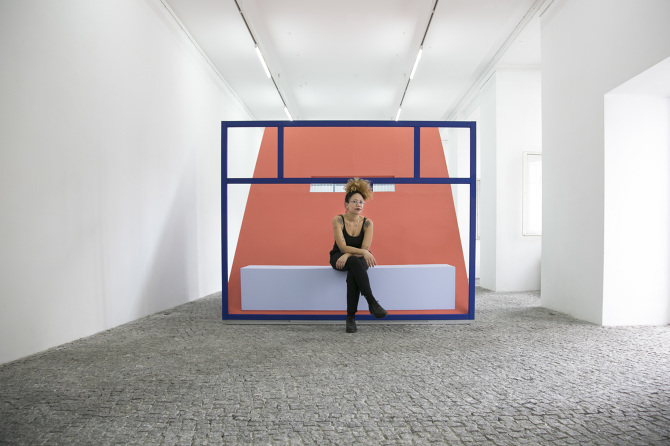 GeoVanna Gonvalez - Photo by Anastasia Muna
Meet artist GeoVanna Gonzalez! Born in Los Angeles, California, Gonzalez is an artist and curator based in Miami and Berlin. As an artist who utilizes improvisation, collaboration, and public spaces in her practice, Gonzalez speaks about the implications of being a community-based artist and how she's adapting during these challenging times.
Tell us about yourself:
GeoVanna Gonzalez is a Miami/Berlin-based artist. Interested in producing alternative environments, her work explores the connections between private and public spaces through interventionist and participatory art, new forms of collaboration and deliberate collectivity. Recent works have focused on making public art more inclusive and queer as a way of opening up different and deeper ways of seeing-through and being-in our environments. When we open every window (2019), a solo show at Gr_und in Berlin, Germany, was a participatory social sculpture, a real-life rendering of a house from Gonzalez's childhood in Inglewood, LA. Play, Lay, Aye (2019) at the Bass Museum, Miami, was a modular structure activated by dancers, poetry readings, day-to-day visitors. She is founder and curator of Supplement Projects, an alternative art space & community meeting point based in a communal home and a studio in Miami; co-founder of performative reading club Read What You Want!; and member of queer/feminist arts collective COVEN Berlin.

Where can we find you online?
On Instagram @Vanna_Juanita or on my website at geo-vanna.com

How can people support you and your work?
Watch and subscribe to my new online video series in collaboration with Najja Moon: Aesthetics Of Mobility on YouTube. People can also support by making a donation through my Patreon link.
---
Collection Insight
This month's Collection Insight is brought to you by Pam Parry. An institution within an institution, she currently celebrated 41 years as the registrar at the Norton Museum! We asked her to pick an artwork from the Contemporary Collection and tell us about its personal and artistic significance. Here's what she had to say:
As the registrar I am privileged to experience all of the art firsthand – literally! My college background is in textile design and ceramics. While much of the textiles are 2-dimensional, my last projects at school were creating 3- dimensional, woven furniture. My ceramics included inlaid textile designs and ceramic pieces that were hand-built with layers of clay. The art I seem to be most drawn to are works that have texture and dimension but are not necessarily sculpture.
It was very hard to pick just one artwork to discuss but after a lot of thought I chose a drawing by Mark Fox, called Evernow, which entered the collection in 2017. Mark Fox is an artist who works in all medias with a particular interest in pushing the boundaries of paper. He manipulates and layers these paper pieces to create intricate compositions.
Evernow consists of individual drawings done with ink, watercolor, acrylic marker, gouache, graphite pencil, color pencil, ballpoint pen, and crayon, which are then connected together to create a cascade of color and shapes coming down the wall. The way the artist uses the drawings and layering, as well as the color and shapes, he creates a multi-dimensional drawing. At the top of the work it looks like a mass of color, without real definition but as the cascade occurs, you are able to identify letters and shapes of the individual drawings. The work seems to breathe and move without restriction. I am drawn to this work because I like the layering and use of the paper, it is more intimate to me. I can imagine that this work had many different configurations before the artist chose this particular one. There is a bit of happenstance in the end result.
-Pam Parry, Lead Registrar
---
Film Favorite
Want to see more Contemporary Art at home? Associate Curator of Education for Public Programs, Kate Faulkner, tells us why she picked Cutie and the Boxer (2013) as her film favorite of the month!
Cutie and the Boxer is a raw and beautiful love story depicting a complicated relationship between two artists living and working together in Brooklyn, NY. I especially enjoyed getting to know Noriko, whose "Cutie and Bullie" drawings are spotlighted in the film, and whose artistic merits are finally recognized.
-Kate Faulkner, Associate Curator of Education for Public Programs
Cutie and the Boxer is available to stream via Netflix or on YouTube.