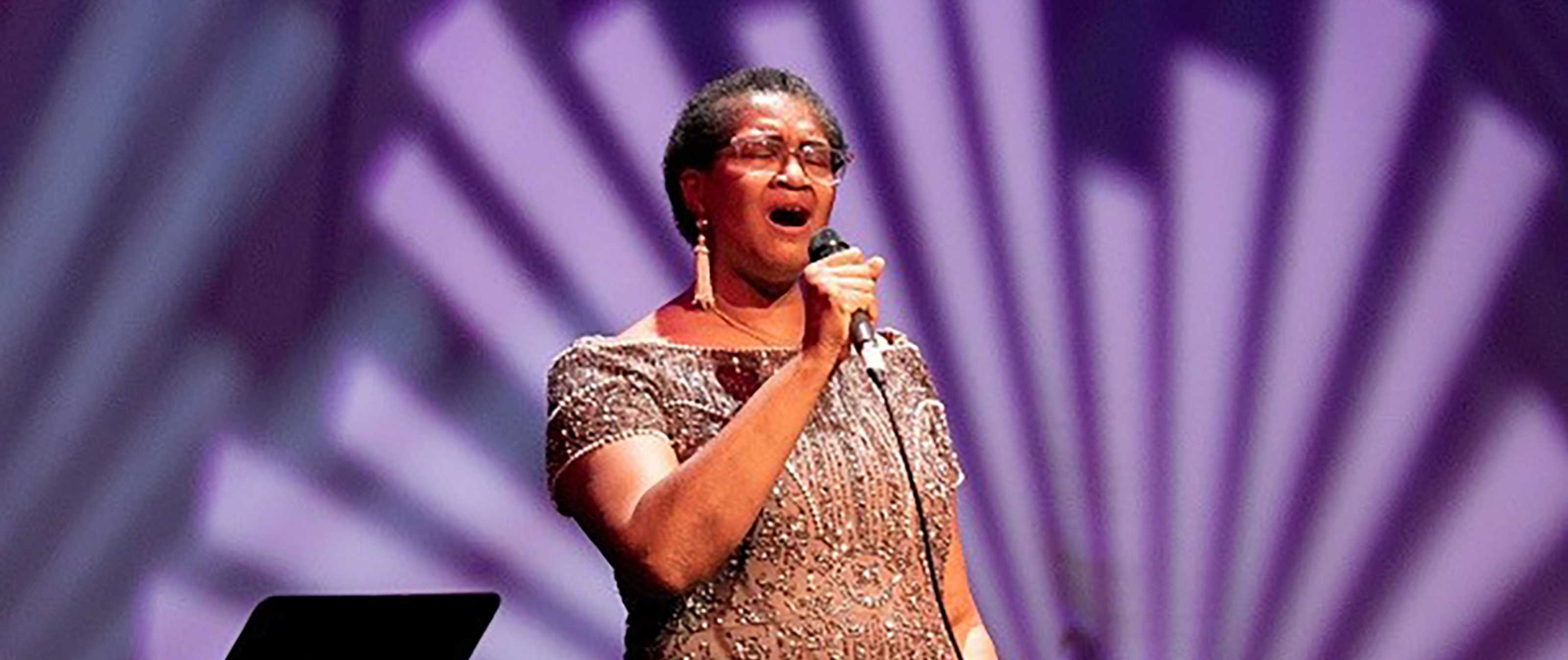 A New Experience Every Friday Night!
Enjoy an eclectic mix of live performances, film screenings, workshops, tours, and more!
EVERY FRIDAY, 5:30 & 7 PM
Docent-led Tours (30 min) Explore great works in the Norton's collection led by one of the Museum's fine docents.
EVERY FRIDAY, 6 – 9 PM
Open Studio: Art Workshops Join local teaching artists as they lead drop-in style art-making sessions. All ages and experience levels welcome. Materials included.
EVERY FRIDAY, Live Performances
Enjoy live performances every Friday including live music, dance, spoken word, and more! Check our website weekly for updates.
First Fridays of the Month, 7:30 pm / Jazz Fridays
This popular monthly series features performances by some of South Florida's best jazz musicians!
Third Fridays of the Month, 8 pm / Artist Tour
South Florida-based artists lead informal, 30-minute gallery talks about works in the Norton's collection and special exhibitions.
Art After Dark / Celebrating Black History Month!
Friday, February 17 / 5PM-10PM
Join a tour!

Docents discuss works in theNorton's collection and special exhibitions.

Pick up your tour wristband at the Reception Desk one hour before the tour.

5:30-6pm

Lecture: Tom Sachs on His Work

Tom Sachs is a New York-based artist whose genre defying work recreates modern icons using everyday materials, showing all the work that goes into producing an object-a reversal of modernization's trend towards products with cleaner, simpler, and more perfect edges. The scars and imperfections in his sculptures and paintings tell the story of how they came into being, removing them from the realm of miraculous conception. Coinciding with his exhibition Spaceships at Acquavella Palm Beach, Sachs will speak to his process and the rituals that allow him to create the several works in his oeuvre on view at the Norton, spanning paintings, boomboxes, and a towering outdoor sculpture.

Space is limited and tickets are available at the Reception Desk one hour before program.

Cost: Museum Admission / Members FREE

6pm

Open Studio

Inspired by the quilted artwork of Faith Ringgold, create your own mini Crazy Quilt with Norton Teaching Artist, Aurora Rincon.

To the Victorians, the word "crazy" not only meant wild, but broken or crazed into splinters – a good description to the look the various triangles and other odd shapes give these quilts. Although "crazy" style quilts may appear haphazard at first, they are each carefully planned. The Crazy Quilt is a patchwork technique to make a quilt using scraps of a variety of fabrics.

6-9pm

Mini Market

Browse through the locally produced goods from Black-owned businesses, like delicious hot sauces from Helen's Fire Sauce and African apparel and accessories from All About Us.

6-9:30pm

Live Music / Yvette Norwood-Tiger

In celebration of Black History Month, Norwood-Tiger's set will be a selection of songs made famous by African American jazz vocalists, including Ella Fitzgerald, Billie Holiday, Nina Simone, and others.

About Yvette Norwood-Tiger

Yvette Norwood-Tiger is an internationally renowned jazz vocalist, recording artist, songwriter, Recording Academy (GRAMMY) voting member, and founder/director of the Palm Beach International Jazz Festival. She is a Detroit, MI native who hails from a family of musicians. Her repertoire includes jazz standards, bebop, and Latin jazz. Yvette performs jazz songs in seven languages including English, French, Italian, Mandarin, Portuguese, Spanish, and Xhosa. Her vocal styling and texture are compared to that of Ella Fitzgerald and Billie Holiday.

Where to find Yvette Norwood-Tiger:

7:30-9pm

Join a tour!

Docents discuss artworks in the Norton's collection.

Pick up your tour wristband at the Reception Desk one hour before the tour.

7:30-8pm

Artist Tour

Join South Florida-based artist and art educator, Trina Slade-Burks, in the galleries to view works by Betye Saar, Kara Walker, and Deborah Willis through her eyes.

About Trina Slade-Burks

Trina Slade-Burks is a local artist and art educator originally from NYC, who planted seeds and built a family here in Palm Beach County in 1991. She is the co-founder of ATB Fine Art Group Inc. where she creates, sells, teaches art as well as curates exhibitions for other artists and promotes the local arts scene. In 2018, Trina founded the 501 (c)3 not for profit called the No More Starving Artist Foundation. Its mission is to help artists primarily in Palm Beach County be sustainable personally and professionally and its vision is to build their legacies.

Where to find Trina Slade-Burks:

Twitter and Instagram: @dizeimage

8-8:30pm
Hours: The museum is currently open to the public until 10 pm on Friday nights.
Entry: Admission during Art After Dark is $10 for Adults & Seniors, $5 for Students. Tickets may be purchased at the Reception Desk or reserved in advance.
How to get here: The Norton Museum of Art is located at 1401 S. Dixie Hwy., West Palm Beach, FL 33401. For more information, click here.
Parking: Parking is available in the Norton's main parking lot at 1501 South Dixie Highway, immediately across the street from the Museum. Parking is $5 per car, per day. Norton Members park for free.
Food and drink: The Restaurant at the Norton offers indoor and outdoor seating with beautiful views of our Sculpture Garden. Along with great food, The Restaurant serves creative cocktails, wine, and champagne. Reservations available through Tock.
Art After Dark is made possible by the generosity of The Addison Hines Charitable Trust.
Support for Open Studio was provided by The Mr. and Mrs. Lewis Schott Endowment for Education.