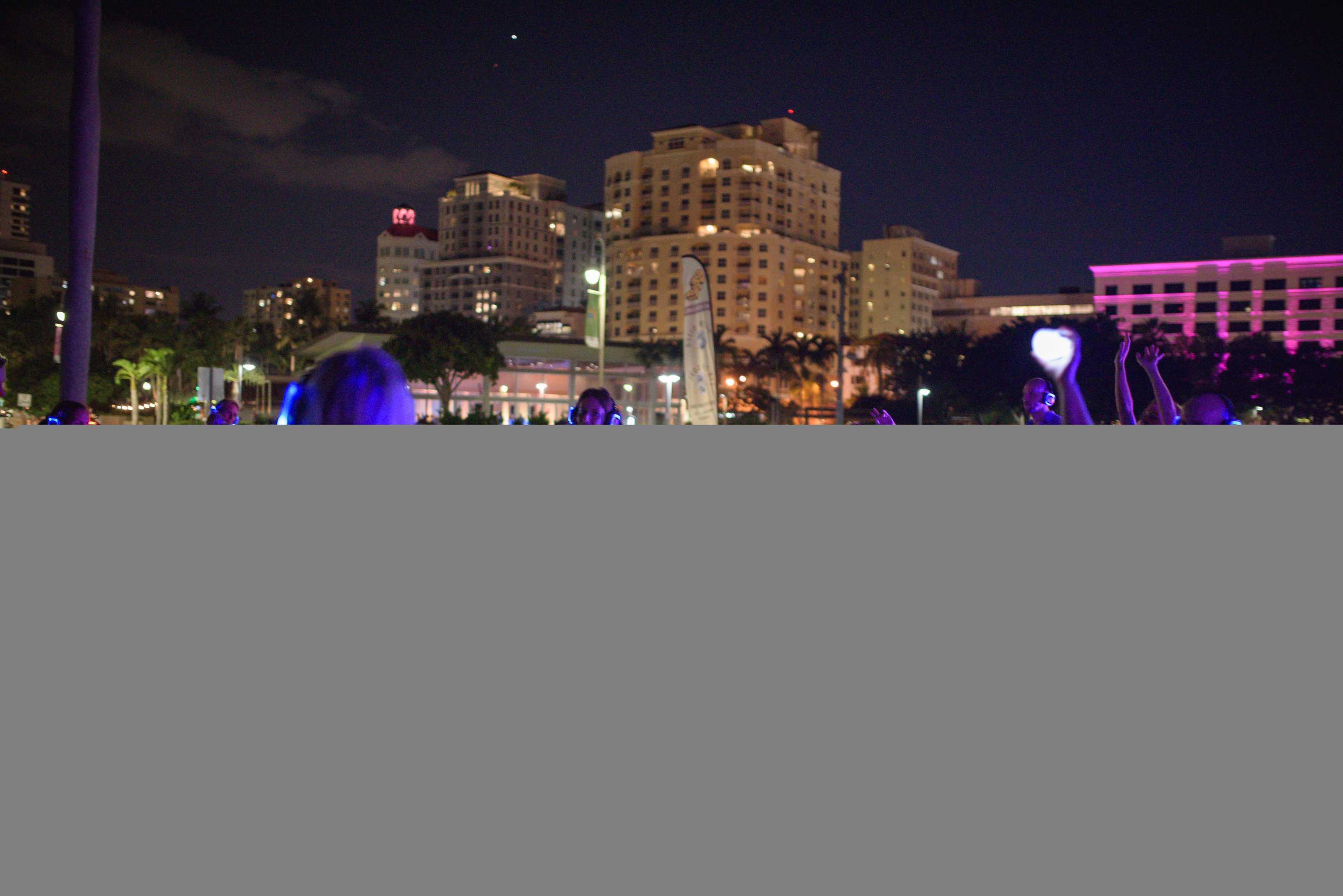 A New Experience Every Friday Night!
Art After Dark mixes art and entertainment every Friday night! Enjoy live performances, film screenings, art workshops, and more. Programs are will be presented both in-person and online.
Art After Dark / Jazz Friday
Friday, July 1 / 5PM-10PM
A Jazz Friday concert by Grammy nominated jazz soprano, alto, and tenor saxophonist Marcus Strickland, a Sculpture Garden Disco experience that combines music, dance, and mindfulness with BeYouDisco, docent-led tours, and an art making Open Studio with the Norton's Teaching Artist Jose Mendez.
Tour

Explore great works in the Museum's collection led by one of the Museum's fine docents.

Space is limited, and tickets are available on a first come first served basis 1 hour before the program begins.

5:30-6pm

Open Studio

Join our drop-in style open studio with Teaching Artist Jose R. Mendez and create your own version of the American flag inspired by the great Jasper Johns.

6-9pm

Jazz Friday / Marcus Strickland

Marcus Strickland—SAXOPHONIST, COMPOSER, BEAT MAKER, PRODUCER

TENOR . SOPRANO . BASS CLARINET

marcusstrickland.com, @marcusstrickland

Native Miamian, Strickland always thought of music "in a very mixed up way." He heard Haitian sounds, Afro-Cuban rhythms, and southern rap in the streets, while at home his dad would jump from Stevie to Coltrane to P-Funk on his reel-to-reel deck. His fiery 2001 LP debut At Last, Strickland took third place in the Thelonious Monk International Jazz Competition for saxophone. He spent his winnings on: a) software that would help him emulate J Dilla's beats, and b) a busted bass clarinet inspired by Madlib's low reed sounds. He kept those interests quiet as he honed his approach, but with 2006's double-album Twi-Life it became evident that Strickland was playing in two worlds: the old one that belonged to his jazz heroes, and the new one that wove disparate genres into one technicolor tapestry. He continued exploring—with spoken word on Open Reel Deck (2007), classic ballads on Of Song (2009) and left-field songwriting on Idiosyncrasies (2009), where Strickland interpreted everyone from Björk to André 3000—until he was able to meld it all into a sound and feel that is undeniably his own with his two most recent Blue Note releases Nihil Novi (2016) & People of the Sun (2018).

7-8:30pm

Tour

Join Teaching Artist Jose Mendez for drop-in style art-making sessions.

For all ages and experience levels. All materials are included

7:30-8pm

Sculpture Garden Disco with BeYouDisco

Get out of your head and drop into that amazing body of yours. Movement is truly medicine, especially when shared in community. Our guided silent disco experiences combine music, dance, and mindfulness. This dance will have you celebrating your body, and feeling your aliveness. We move in similar ways each day and this experience is designed to interrupt your patterns so you can explore your creative edge. Be You Disco was created as an outlet for connection and authentic self-expression. Our intention is to bridge the gap among people, and create a sense of belonging and wellbeing using dance, silent disco, & music.

8-9:45pm
Hours: The museum is currently open to the public until 10 pm on Friday nights.
Entry: Please note daily capacity is limited and advance, timed-ticket reservations are encouraged to help ensure a safe and enjoyable visiting experience for all. To attend in-person Art After Dark programs, reserve a timed ticket.
How to get here: The Norton Museum of Art is located at 1450 S. Dixie Hwy., West Palm Beach, FL 33401. For more information, click here.
Parking: Parking is available in the Norton's main parking lot at 1501 South Dixie Highway, immediately across the street from the Museum. Parking is $5 per car, per day. Norton Members park for free.
Food and drink: The Restaurant at the Norton is fully operational, and seating available outdoors with a view of our Sculpture Garden and in the Restaurant. Along with great food, The Restaurant can be enjoyed with creative cocktails, wine, or champagne. Reservations recommended at OpenTable.com
Admission: Art After Dark is included with museum admission. As always, members enjoy free museum admission.