Art After Dark x Norton From Home
This month's Art After Dark examines the experience of Black Americans through performance, film, and artwork in the Norton's American Art Collection.
In case you missed it, catch the June line up below!
Concert From Home
Marnino Toussaint
Tell us about yourself:
Marnino Toussaint, a South Florida-based singer, rapper, and songwriter, uses a fusion of Hip Hop, R&B, and spoken word poetry to create contagious sounds and relatable narratives. Marnino teaches poetry and songwriting workshops across the United States, using music to inspire activism and connect with his community.
Where can we find you online?
You can find out more about me, my music, poetry, and merchandise at Marnino.com and subscribe to my YouTube channel. I'm also on Instagram and Twitter @marnino_ and on Facebook @marninot.
How can people support you and your work?
Buy merchandise at Marnino.com and subscribe to my newsletter.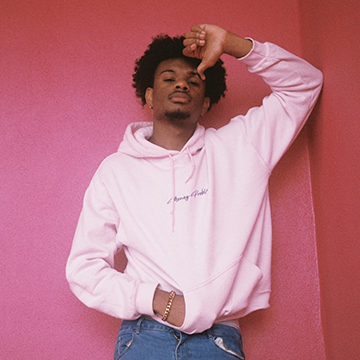 ---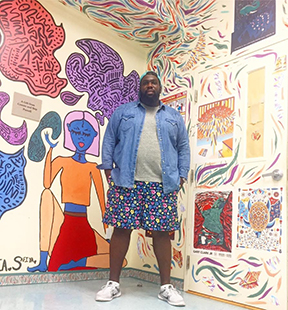 Artist At Home
Youth Concept Gallery
Tell us about yourself:
The founder and artist behind the Youth Concept Gallery, Mr. E, also known as DopexGold, started the Youth Concept Gallery out of a need to help the community. The Youth Concept Gallery is a community-based art collective dedicated to assisting at-risk youth to develop artistic and leadership skills. Its outreach efforts include working with incarcerated youth in the Juvenile Justice system and offering recreational activities, creative arts, and mentorship and training opportunities for youth throughout South Florida.

Where can we find you online?
Visit our website at youthconceptgallery.com or follow us on Instagram @youthconceptgallery.

How can people support you and your work?
Donations for youth programs can be made at www.youthconceptgallery.com. The Youth Concept Gallery is looking for a new space to operate, inquires can be sent to Mr. E at [email protected]
---
Collection Insights x TASQ
Two members of the Norton's Teen Advisory Squad (TASQ) discuss their personal reactions to works of American Art. Nadia Noble discusses On Such a Night as This (1975) by Romare Bearden, and Eugene Scott discusses Untitled (1954) by Norman Lewis, a painting from the Norton's permanent collection.
---
Film Favorite
Norton Accountant, CPA, Wesnide Edouard, tells us why she picked a romantic comedy about interracial relationships and taking risks for love as this month's film favorite!
Something New is available to stream via Amazon Prime Video and on YouTube.