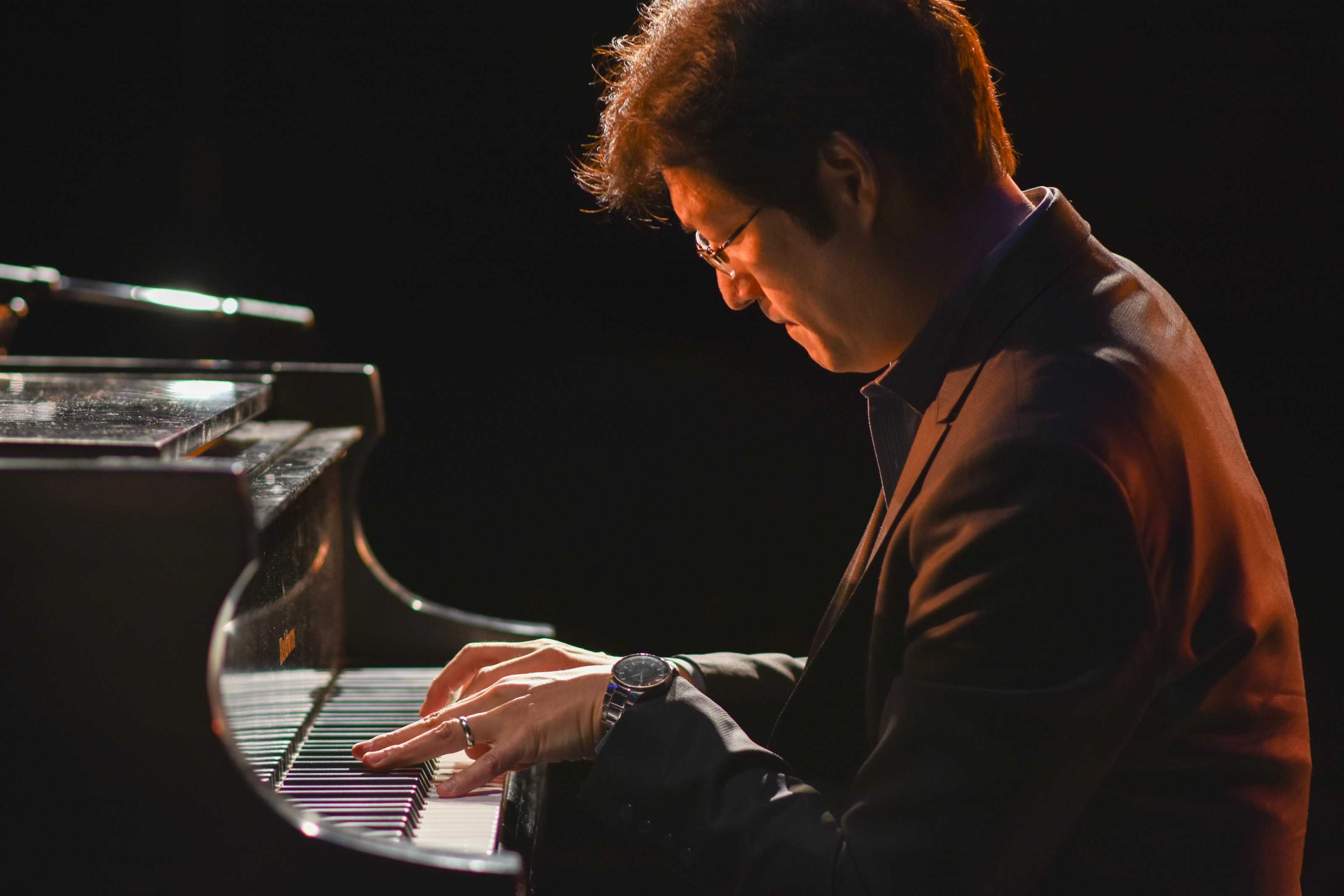 The Museum's annual Live! At the Norton concert series is now in its 18th season. Tickets for all performances (except February 10, for which tickets are not required) are available in advance beginning October 15. Any remaining tickets on the day of the performance will be sold at the Visitor Experience Desk.
Doors open at 2:30pm, seating is general admission.
Beyond Tango!
The Influence of Argentine Music on the Americas
Sunday, January 12 / 3pm
$20 / $15 for Members
The Alexander Wu quartet, with Rodolfo Zanetti (bandoneon), Nick Danielson (violin), Pedro Giraudo (string bass, composer, and 2018 Latin Grammy Award-winner for best album), and Wu on piano, is a unique, crossover, chamber-jazz band that brings to life the rich, multi-cultural history of Argentina's music, including folk, classical, traditional tango classics, and cutting-edge, jazz-inspired Tango Nuevo. The program features the music of Ástor Piazzolla, Carlos Gardel, Alberto Ginastera, Pedro Giraudo, Maria Elena Walsh, and others, presented in celebration of the special exhibition, The Body Says, I Am a Fiesta: The Figure in Latin American Art.
To Know:
This program is part of the Live! At the Norton series.
Admission to this concert is $20 / $15 for Members.
This concert takes place indoors in the Stiller Auditorium
Please Note: Program is subject to change.
This program was made possible by the generosity of the William Randolph Hearst Foundation. Additional support was provided by the Gayle and Paul Gross Education Endowment Fund.