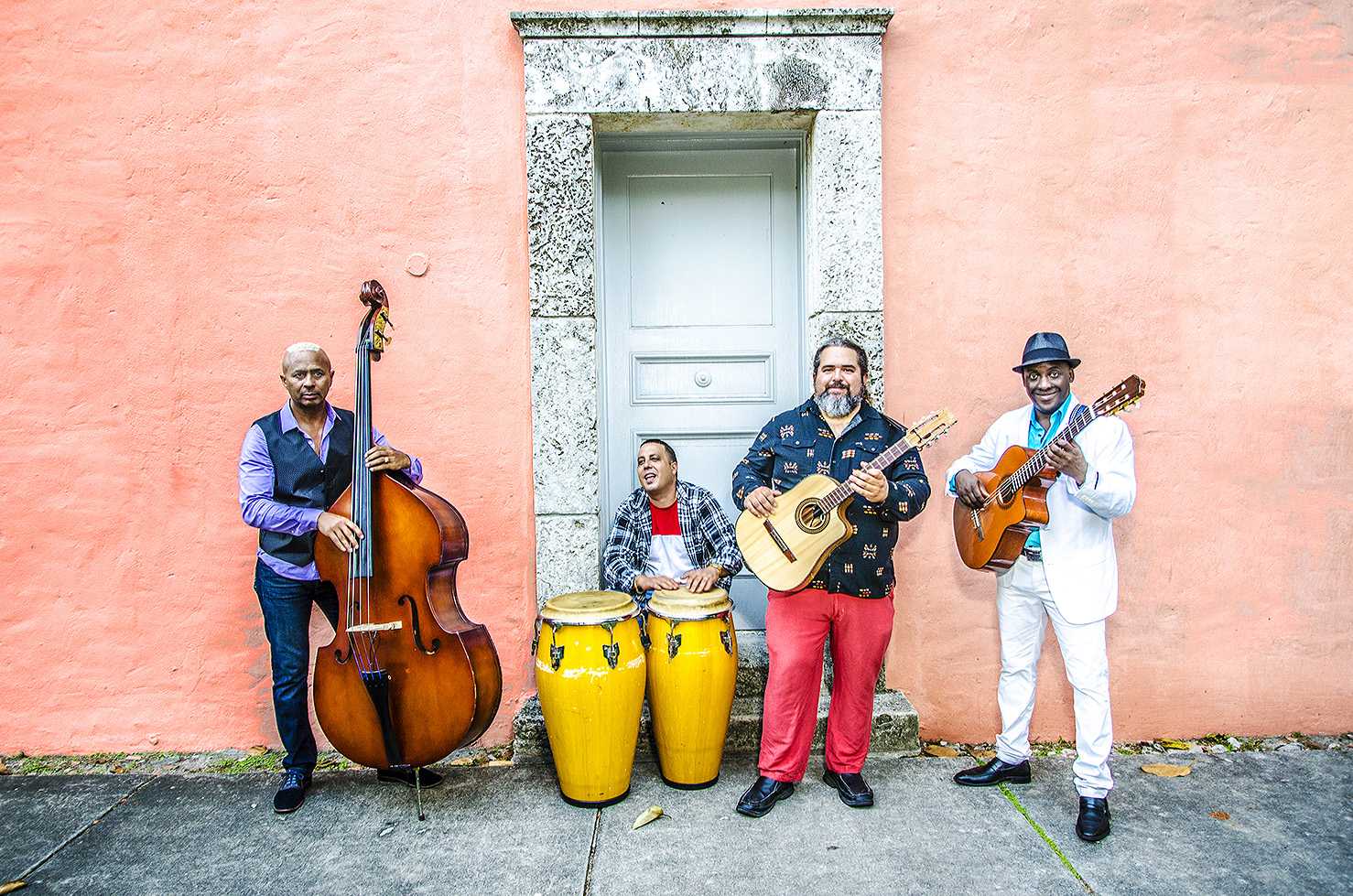 Admission to these performances is free. Seating is first-come, first-served.
Cortadito
FRIDAY, JULY 26 / 7:30 PM
Rain or Shine!
Cuban folklore group Cortadito performs music of the early 20th century in Cuba from Son Montuno, to Guaracha, to Boleros, as well as the group's original music. Cortadito was founded by Jose Elias and Julio Cesar Rodriguez Delet after performing together with the Grammy nominated group Conjunto Progreso.
Jose Elias founded the band alongside Julio Cesar Rodriguez Delet from Santiago de Cuba in November of 2011 after a 12-year stint with Conjunto Progreso that garnered him a Grammy nomination for his participation in the album Masters of Cuban Son. The duo was an instant success and were invited to perform at the Fingerlakes Grassroots festival in Trumansberg, NY. They released their first CD titled Abriendo Caminos in 2012, which featured one original composition by each of the artists "Delicias Caribeña" (Elias) and "Te Lo Perdiste" (Delet).
Cortadito's focus is on performing the traditional Cuban music of the early 20th century. From Son Montuno, Guaracha, Boleros, Nengon, and Bolero Son, this dynamic ensemble brings the listener back to a time when Trio Matamoros, or Ignacio Piniero ruled the Cuban music world. The era when popular music was Cuban Music and Son Montuno was influencing music throughout the globe. From time to time, Cortadito is backed by a variety of guest musicians, which gives the group a sound reminiscent of the Buena Vista Social Club.
They have now released Canciones de Julio on Afro Roots Recordings, written and recorded with the group's co-founder Delet. Cortadito went back to their roots for the creation of their second EP release, which features five original compositions written by Julio Cesar, including the classic "Casa de la Trova" written by his father Julio Rodriguez. The fine work of double bass player Yorgis Goiricelaya from Matanzas, Cuba is featured throughout the recording. Yorgis is the Musical Director for Albita Rodriguez's group and also plays bass with the legendary Oscar De Leon.
To Know:
This program takes place during Art After Dark. A weekly event that features different programming every Friday evening from 5pm – 10pm, free.
Admission to this concert is free.
This concert takes outdoors in the Garden, We recommend you bring your own picnic blanket.
Seating is limited, bringing a blanket is recommended.
Please Note: Program is subject to change.