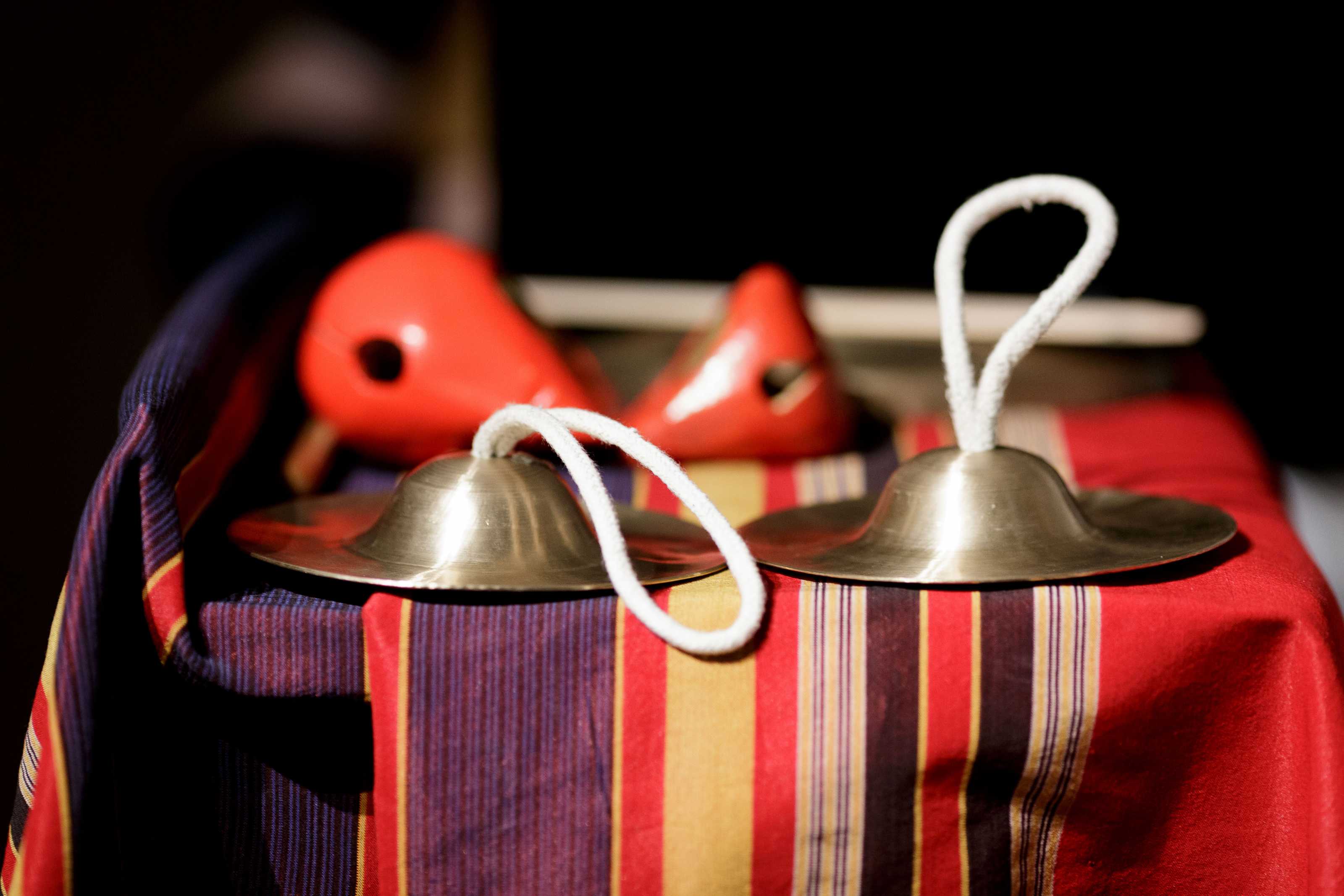 Admission to these performances is free. Seating is first-come, first-served.
Music From China Performs Hundred Antiques
Saturday, February 16 / 5 pm
Music From China, the chamber ensemble performing eclectic programs of traditional Chinese music and contemporary work, returns to the Norton for the Museum's annual Chinese New Year Celebration. The ensemble performs works by composers Zhou Tian, Zhou Long, Yang Yong, Wang Amao, and Wang Guowei on traditional and Western instruments. Zhou Tian's Hundred Antiques, co-commissioned by the Freer Gallery of Art and Music From China, receives its world premiere in late 2018. The Grammy-nominated composer wrote Hundred Antiques to evoke a traditional Chinese style of decorative arts and textiles such as those reflected by the cut velvet panels on view in the Leonard and Sophie Davis Gallery that often incorporates rebuses for auspicious wishes. Also on the program is Pulitzer Prize-winning composer Zhou Long, the music director of Music From China. Long's orchestral, chamber, and vocal works have been performed throughout the world.
This program was made possible by the generosity of John and Heidi Niblack.