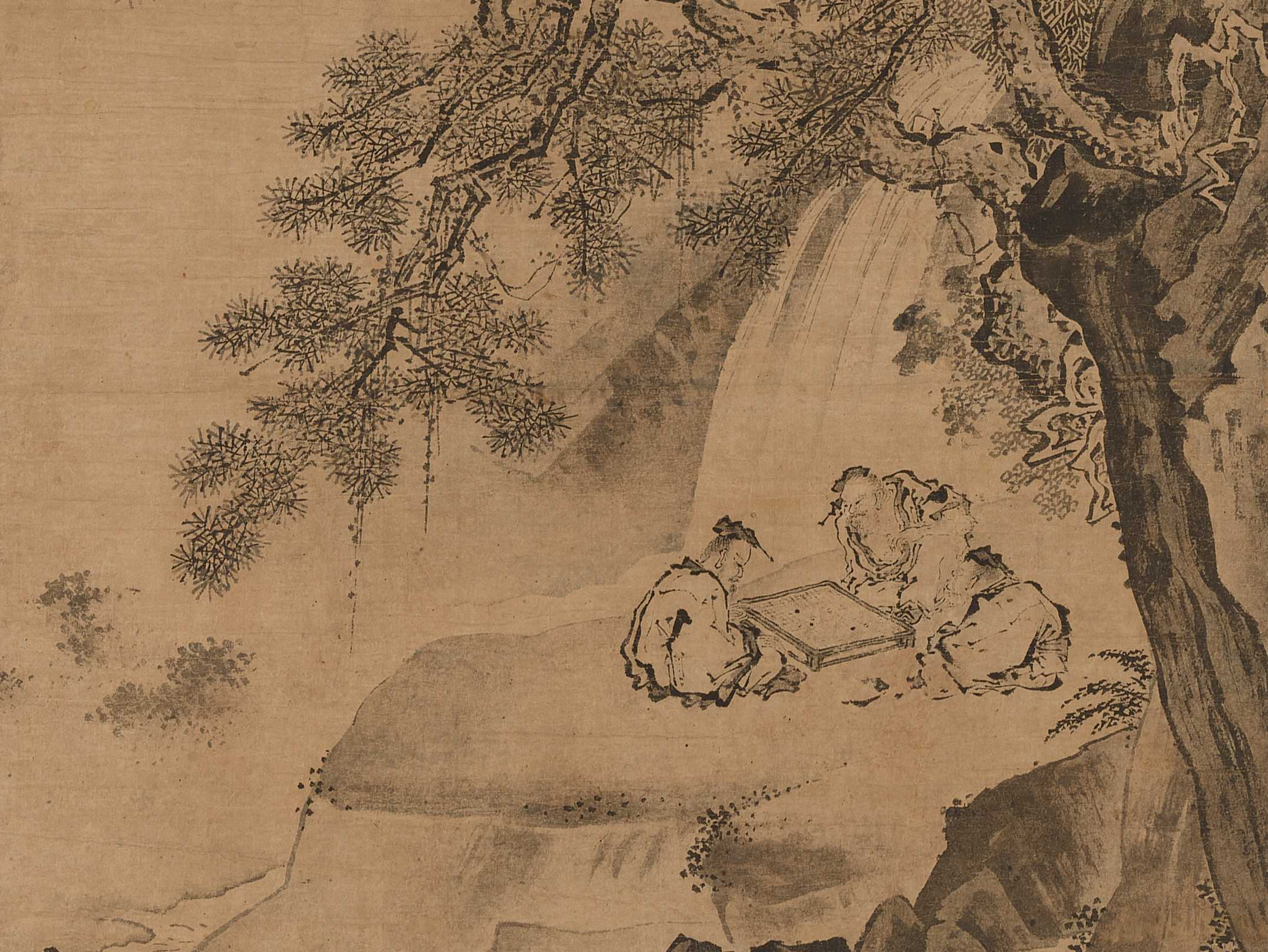 Throughout the year during free, public presentations, Norton curators provide insight and context to exhibitions they have organized and art and artists they have studied and admire.
Divine Beings:
China at the Center of Cross-Currents in Asian Art
Laurie Barnes, Elizabeth B. McGraw Curator of Chinese Art
In response to spiritual concepts, Asian artists represented divine beings in the form of humans and animals. This talk, led by Laurie Barnes, Elizabeth B. McGraw Curator of Chinese Art, explores five featured works in the exhibition Divine Beings, including the pictured painting of three Taoist immortals Fuxing (Star Lord of Happiness), Luxing (Star Lord of High Salary), and Shouxing (Star Lord of Long Life) engaged in a board game of weiqi (Japanese go, Korean baduk). The presentation concludes with a visit to the Chinese galleries.
To Know:
This program takes place during Art After Dark. A weekly event that features different programming every Friday evening from 5pm – 10pm, free.
Admission is free for this talk.
Seating is first-come, first-served.
Please Note: Program is subject to change.
This program was made possible in part by the generosity of Florence Kahane Goodman, with additional support provided by the Gayle and Paul Gross Education Endowment Fund.