Decoded Messages: Chinese Phoenix and Eagle Painting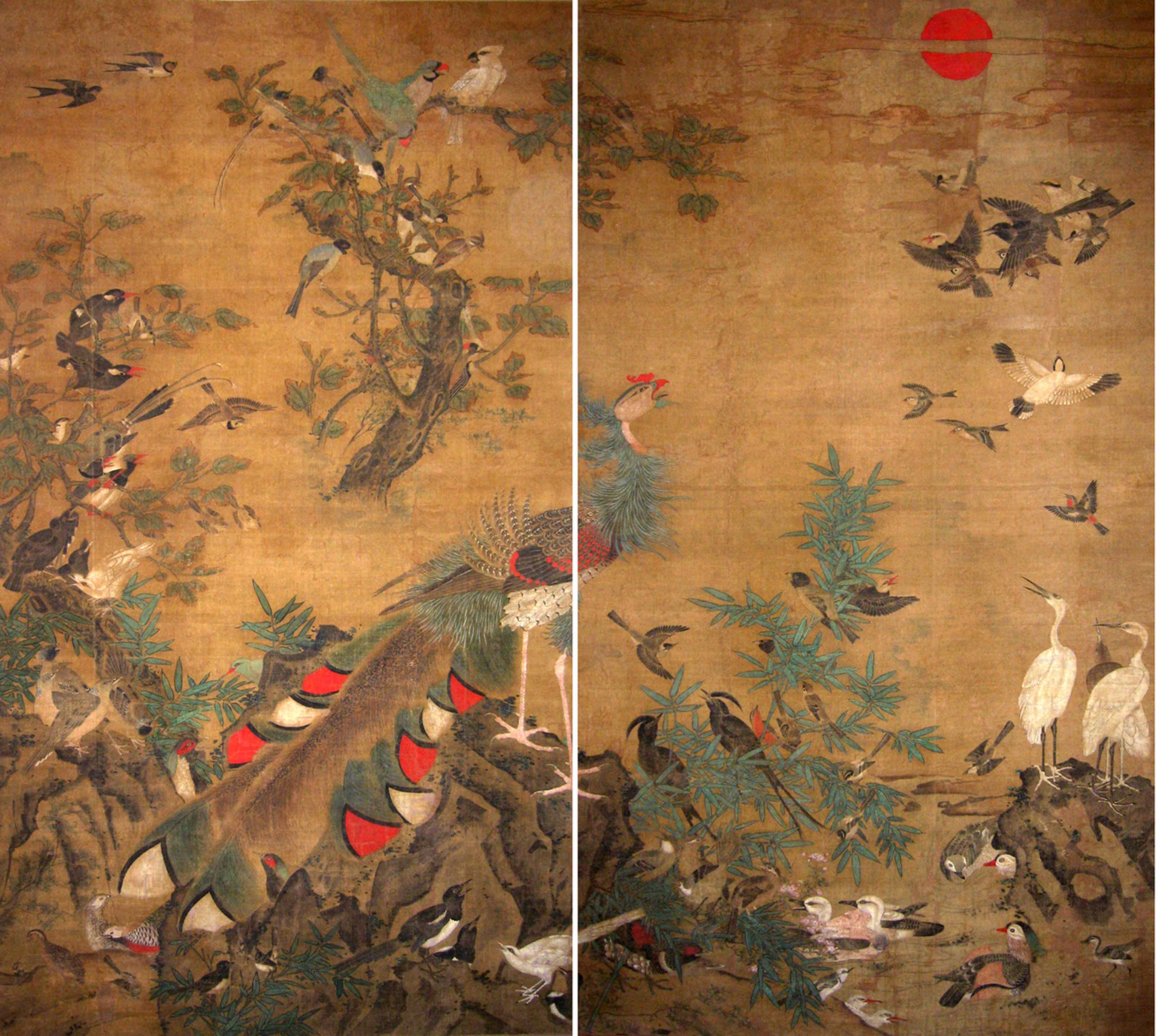 Virtual Program
Decoded Messages: Chinese Phoenix and Eagle Painting
Hou-mei Sung, Ph.D., Curator of East Asian Art, Cincinnati Art Museum
In China, each animal is assigned a unique place in the universe and defined according to the Chinese concept of nature. Furthermore, the symbolism of Chinese animals, like other subjects in Chinese painting, has evolved significantly overtime concurrent with the changing world. From the ancient yin/yang cosmology to the later development of Confucian and Daoist philosophies and ethics, Chinese animals gained new meanings related to their historical contexts. Recent research reveals that this evolving symbolism of various animals can best be understood as part of an emblematic language not only of individual styles, but also of the shifting political and social climates in Chinese history.
This virtual lecture will explore the historical background and symbolism behind the Chinese depiction of phoenixes and eagles, the two birds featured in the Norton Museum of Art's new installation, Kings of Birds. The lecture will also decode the hidden political and social messages conveyed through symbolic associations or homonymic puns in these paintings, which have been nearly forgotten for many centuries.
Free
ATTENDING THIS EVENT?
Register: This program is free and will stream live via Youtube and Facebook. After registering, you will receive an email confirmation. A reminder email will be sent 24 hours before the virtual program, along with a link to watch live.
Watch Later: This program will be recorded and will be available here soon after.
Give back: This program is free. The Norton relies on your support to present its programs and exhibitions. Please consider contributing.