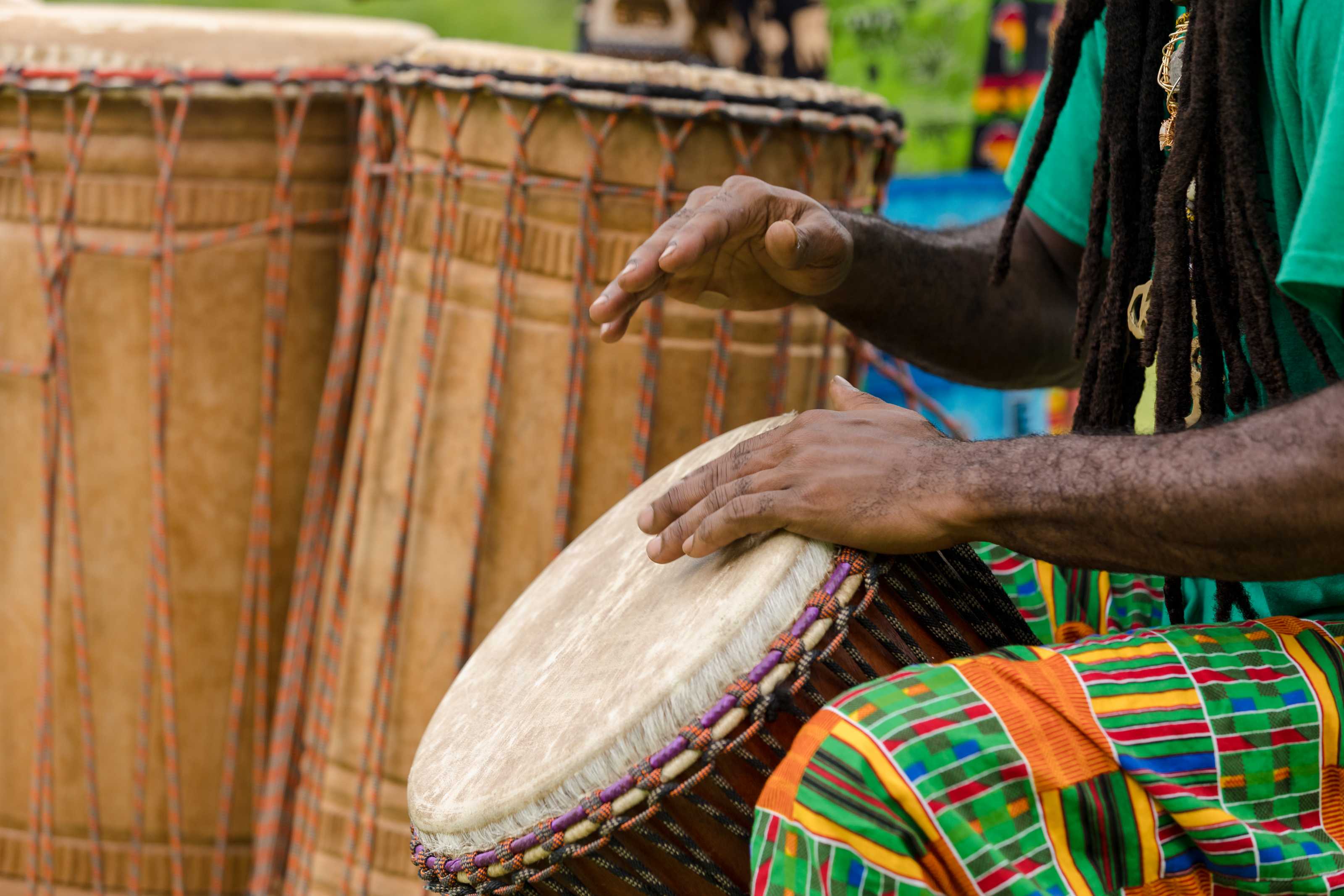 Drum Circle with Abasi Hanif
Monday, June 12 / 6PM-8PM


Program cancelled today (Monday, June 12, 2023) due to inclement weather.
June 5 – August 28, 2023 (No program June 19 or July 3)
On Monday evenings, join Abasi of Livin' The Rhythm, pick up a drum or bring your own acoustic instrument. Participation is encouraged! Mr. Hanif teaches rhythms, their accompanying parts, and gives participants a chance to freestyle over a steady rhythm.
This FREE program is hosted on the North Lawn at Jefferson and South Olive.
About the Artist
Abasi "Manblack" Hanif is a teaching artist, spoken word poet, West African drummer, event host and community organizer. He is the son of news writer, editor and teacher C. B. Hanif and fiber artist and teacher Kianga Jinaki. Mr. Hanif has owned and managed Livin' The Rhythm for twelve years, hosting community drum circles throughout South Florida. He is a music accompanist for Palm Beach Atlantic University and the African Drum Director for Sounds of Success Community Band and Drums Over Guns Youth Program. He is one of the four founding members of Men of Blackness (Conscious HipHop) and a Black Cultural Event Planner with RBG of South Florida. The writer and actor has performed in Broadway Productions, including Sundiata, Pleasant City: Thee ChoreoPoem, Waking Kya and Chocolate Nutcracker, and has been nominated for numerous awards, including the 2014 Clyde Fyfe and the 2015 African American Achievers Award.
Summer at the Norton was made possible by the generosity of the Cornelia T. Bailey Foundation, with additional support provided by Irene and Jim Karp.