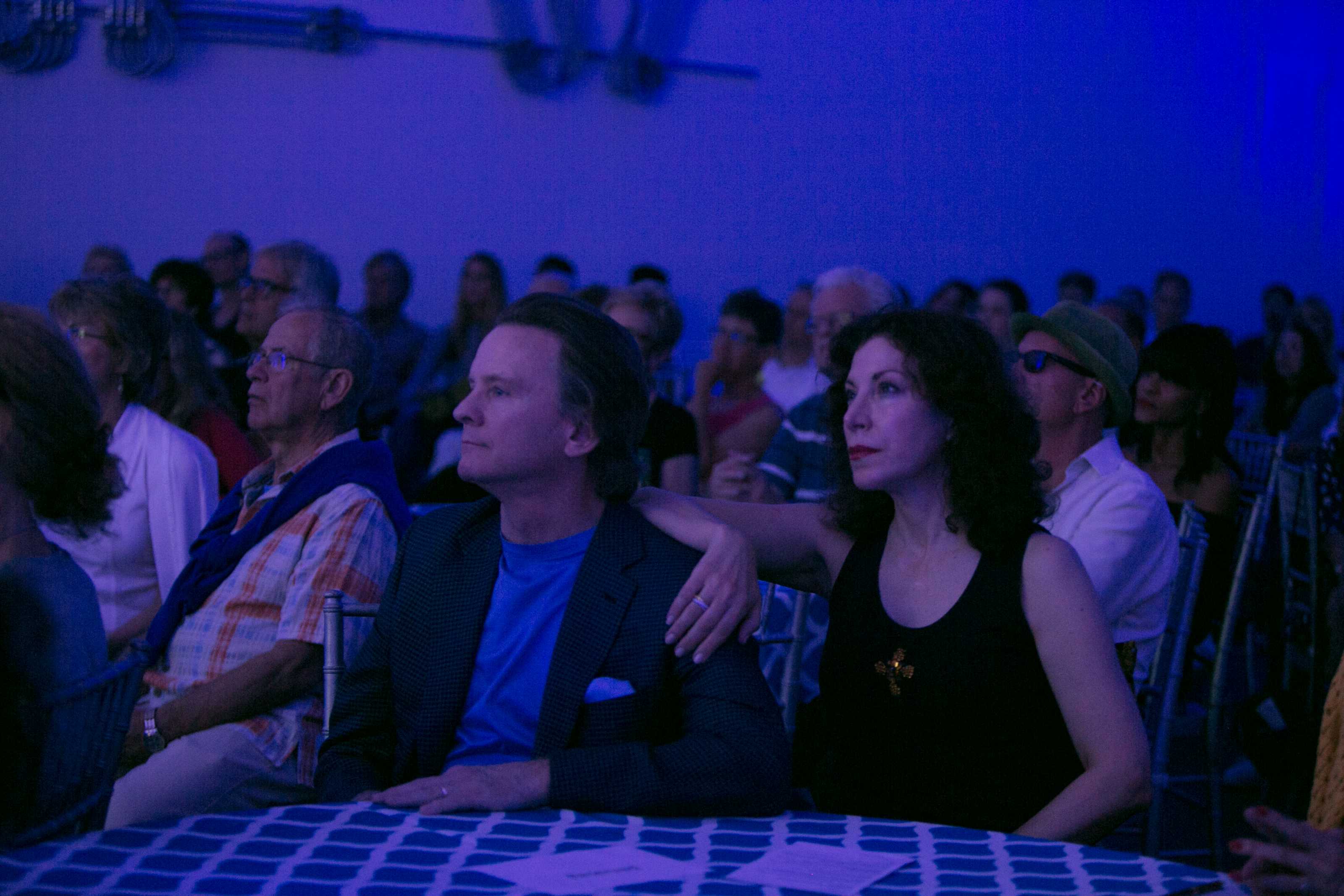 Norton Cinema is a film program that explores the powerful social images and experimental forms shaping cinema today as well as films by artists on view in the galleries. Screenings take place Friday, Saturday and Monday, with Friday screenings during Art After Dark that will feature discussions with curators and filmmakers.
Screenings are free with Museum admission.
Large Scale Projects: Claes Oldenburg and Coosje van Bruggen
Q&A with filmmakers Nick Doob and Lana Jokel
April 12
He's reserved and quietly driven; she's energetic and outspoken. Together they explore the mystery and power of everyday objects by changing their sizes, shapes, and textures in surprising and unsettling ways. Oldenburg and his wife and artistic collaborator, van Bruggen, created many projects in collaboration with American architect Frank Gehry. This film highlights various works from conception to installation, including Spoonbridge and Cherry in Minneapolis, Dropped Bowl with Scattered Slices and Peels in Miami, Knifeship at the Guggenheim Museum in New York and Binocular Building in Venice, California. The screening is followed by a conversation between filmmakers Lana Jokel and Nick Doob, and Glenn Tomlinson, William Randolph Hearst Curator of Education.
About the filmmakers:
Nick Doob has directed five Oscar-nominated films including, From Mao to Mozart and Smile Pinki, which won. He has received eight NEA filmmaker grants and is a member of the Film Academy and the Directors' Guild. He co-directed, with D. A. Pennebaker and Chris Hegedus, Down from the Mountain, Elaine Stritch at Liberty, and Al Franken: God Spoke, and collaborated with his wife, Linda Atkinson, on Carmen & Geoffrey, the prize-winning film about dancers Carmen Lavallade and Geoffrey Holder. He has taught documentary filmmaking at SUNNY Purchase and Yale University.
Lana Jokel was born in Shanghai, China. She grew up in Brazil, and was educated in France and the United States where she studied languages and also attended the Boston Museum of Fine Arts School. She was also an art adviser, curator, and the producer of lacquer screens with Ed Ruscha and Roy Lichtenstein. Her film career began working with American film pioneers Stephen Leacock and D.A. Pennebaker. She edited Norman Mailer and Andy Warhol films as well as documentaries on art and music before making her own films. Her films have been shown internationally at film festivals and museums, winning several prizes.