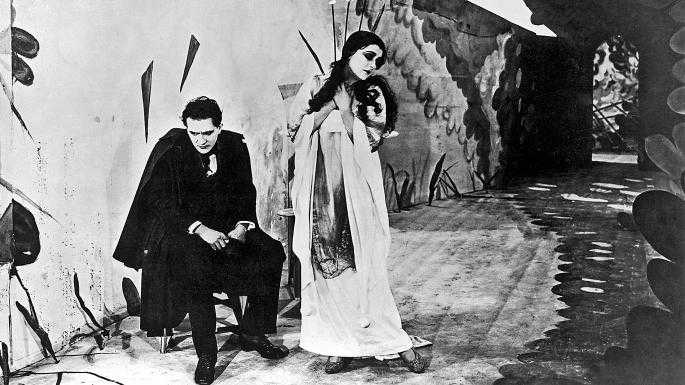 Explore the powerful social images and experimental forms that have shaped cinema!
Norton Cinema explores the powerful social images and experimental forms shaping cinema today and revisits the classic styles and themes of yesterday.
All screenings are free with Museum admission.
Thursday, October 3 / 2pm
The Cabinet of Dr. Caligari
1920 | NR | Mystery, Thriller | 1h 20m
At a carnival in Germany, Francis (Friedrich Feher) and his friend Alan (Rudolf Lettinger) encounter the crazed Dr. Caligari (Werner Krauss). The men see Caligari showing off his somnambulist, Cesare (Conrad Veidt), a hypnotized man who the doctor claims can see into the future. Shockingly, Cesare then predicts Alan's death, and by morning his chilling prophecy has come true -- making Cesare the prime suspect. However, is Cesare guilty, or is the doctor controlling him?
To Know:
This film program takes place on Thursday afternoons.
Admission to this film is free with the price of Museum admission.
This screening takes place in the Stiller Family Foundation Auditorium. Bringing a sweater is recommended.
Seating is first-come, first-served. Subject to change.