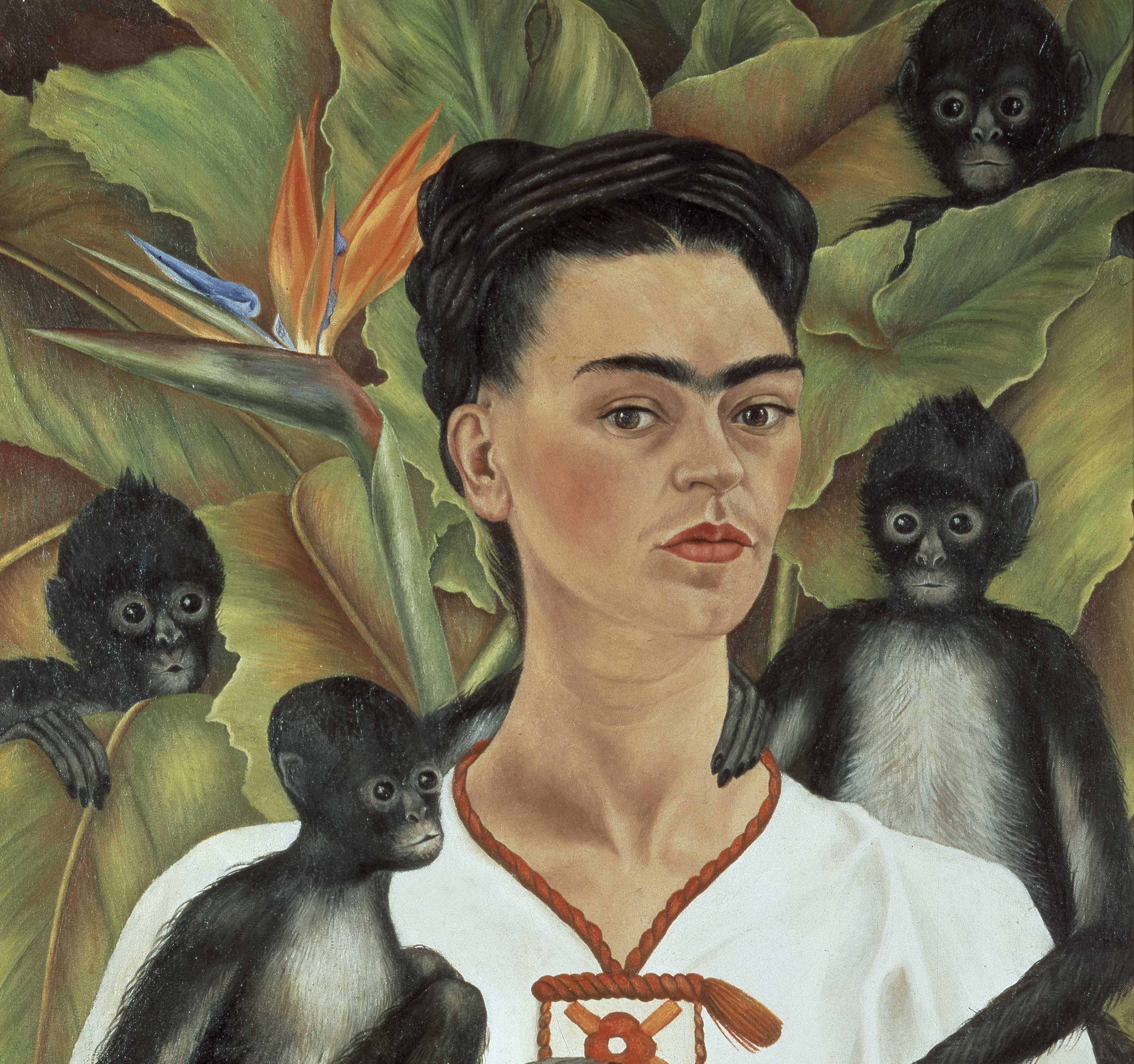 Symposium: Perspectives on Modernism in Mexico
Saturday, March 26 / 2-5pm
Ellen Roberts, the Harold and Anne Berkley Smith Senior Curator of American Art, hosts this symposium featuring scholars who address artists represented in the special exhibition Frida Kahlo, Diego Rivera and Mexican Modernism from the Jacques and Natasha Gelman Collection who explored social and political change in Mexico after the Revolution. The symposium features Esther Gabara, E. Blake Byrne Associate Professor of Romance Studies and Associate Professor in the Department of Art, Art History & Visual Studies at Duke University, James Oles, Senior Lecturer in the Art Department at Wellesley College and adjunct curator of Latin American art at the Davis Museum, and Dafne Cruz Porchini, researcher and Professor at Instituto de Investigaciones Esteticas at Universidad Nacional Autonoma de Mexico (UNAM).
Museum Admission / Members Free
This symposium, originally scheduled for January 2022, was postponed due to the COVID-19 pandemic. We are glad to bring this program to you this Saturday, but we remind you that the special exhibition has closed.
Welcome + Introductory Remarks / Glenn Tomlinson and Ellen Roberts

2pm

Speaker / Dafne Cruz Porchini

Dafne Cruz Porchini, researcher and Professor at Instituto de Investigaciones Estéticas at Universidad Nacional Autónoma de México (UNAM)

Femininity and Mexicanidad in the Painting of María Izquierdo

For several decades, the painter María Izquierdo (1902–1955) has been overshadowed by other artists of her generation, including the now-famous Frida Kahlo, or the painter Rufino Tamayo with whom Izquierdo had a close personal relationship. Scholars of Mexican art began reevaluating Izquierdo's work some thirty years ago and have promoted different perspectives based on the distinct phases of her production, from her circus scenes, to still lifes, to her nationalist portraits. In this talk, Porchini will concentrate on Izquierdo's small format works, which functioned as visual metaphors and favored formalism and artistic individuality. These oils, gouaches, and watercolors show Izquierdo's personal interest in representing everyday life and popular nature. They will be contrasted with the nationalist subjects that later characterized Izquierdo's work, where the oscillation between tradition and modernity was used to frame the cultural and artistic production of post-revolutionary Mexico.

2:40pm

Speaker / Esther Gabara

Esther Gabara, E. Blake Byrne Associate Professor of Romance Studies and Associate Professor in the Department of Art, Art History & Visual Studies at Duke University,

Posing: Modernist Photography in Mexico

Modernist artists in Mexico refined the act of posing during the years featured in this exhibition. They posed for international artists and writers who flocked to the country during the "Mexican Renaissance," and they posed for the camera as it entered the fine arts with increasing confidence and power. This presentation focuses on photography to introduce the pleasures and tensions of the pose as a defining activity of Mexican modernism.

2:15pm

Speaker / James Oles

James Oles, Senior Lecturer in the Art Department at Wellesley College and adjunct curator of Latin American art at the Davis Museum

Diego Rivera's Symbolic Landscapes

As a student at Mexico's national academy in the early 20th century, Diego Rivera studied under landscape painter José María Velasco, whose own career had begun over a half century earlier. In this talk, Oles traces the impact of Velasco and others—including Cézanne and the Surrealists—on Rivera's Mexican Landscapes, from his early murals to a strange scene of anthropomorphic cactus in the Gelman Collection (and that once hung in Frida Kahlo's living room) to images of the rocky cliffs of Acapulco, done at the very end of his life. In such works, Rivera combined observed reality with fictionalized elements, supercharging the natural world with symbols both humorous and sinister.

3:05pm
3:30pm

Panel Discussion and Audience Q+A / moderated by Ellen Roberts

3:45pm
These programs are made possible with support from the Gayle and Paul Gross Education Endowment Fund