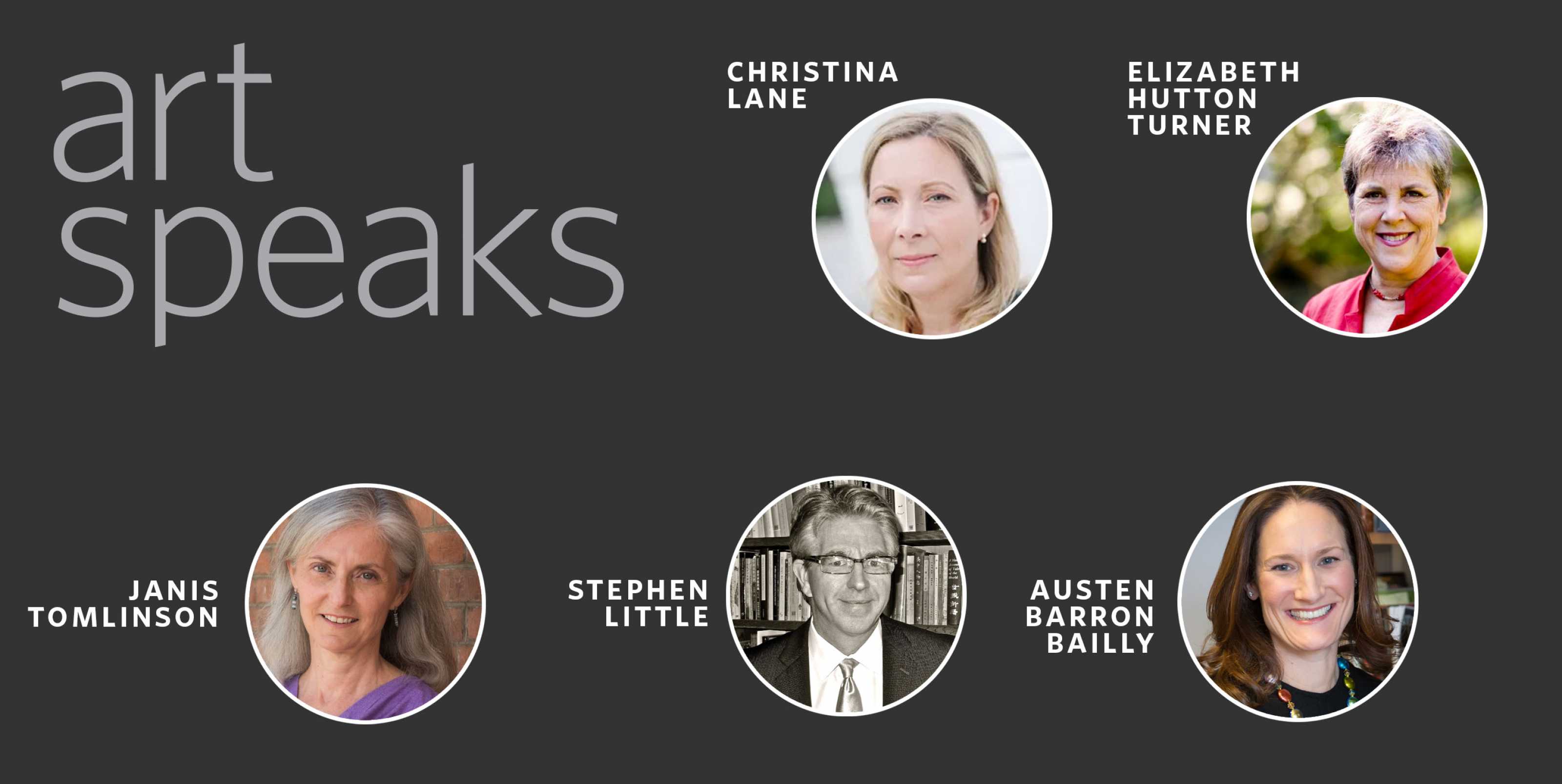 ArtSpeaks will continue to be for Norton Museum Members. As you know, the program has always been an important fundraiser for our youth programs. This year, we are making the four-lecture series available to any Museum member who contributes $100 to youth and school programs at the Norton Museum of Art. All those who contribute will receive a login number for each ArtSpeaks program days before the scheduled talk so each member can join from the comfort of their home.
This stimulating lecture series continues to provide critical support for children's programs at the Norton and is now more affordable than ever. To make your $100 contribution and reservation for ArtSpeaks, please select one of the following options:
Online: Reserve virtual seat here.
By check: Payable to Norton Museum of Art with "ArtSpeaks" in the memo line and mail to: ArtSpeaks, Membership Office, Norton Museum of Art, 1450 South Dixie Highway, West Palm Beach, FL 33401.
By phone: Reach us at (561) 659-6786.
This is a virtual Members-only series. Not a Member? Join Today!
Phantom Lady: Hollywood Producer Joan Harrison, the Forgotten Woman Behind Hitchcock
THURSDAY, JANUARY 14, 11AM
Christina Lane, Chair and Associate Professor, Department of Cinematic Arts, University of Miami, tells the story of Joan Harrison who became Hollywood's most powerful female writer-producer of the 1940s. Her career evolved from humble beginnings as Alfred Hitchcock's secretary to becoming a close collaborator, critically shaping his brand as the "Master of Suspense." Harrison went on to produce numerous Hollywood features before becoming a television pioneer. Ultimately, "the female Hitchcock" earned an unmatched reputation as a female executive in Golden Age Hollywood.