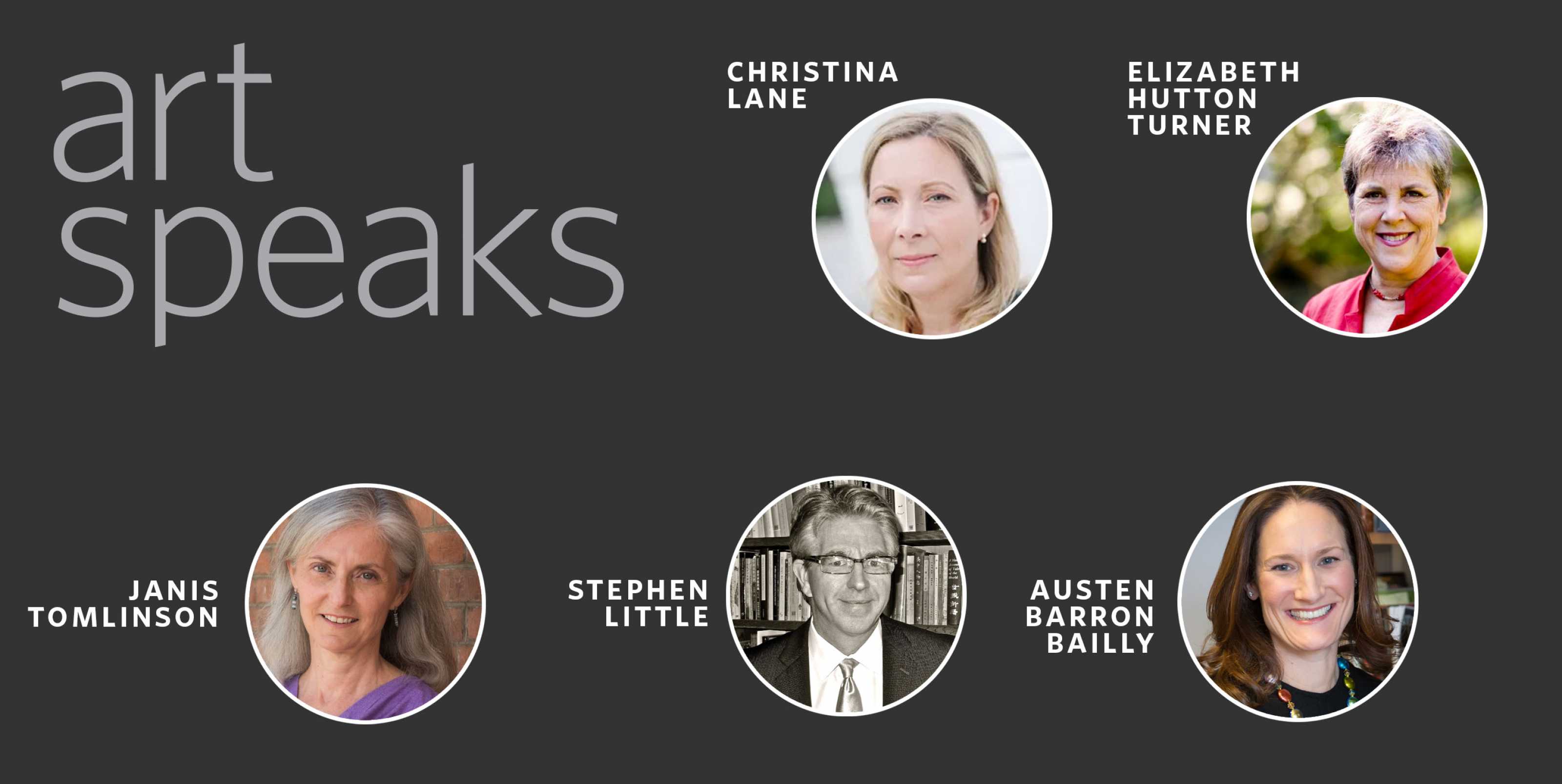 ArtSpeaks will continue to be for Norton Museum Members. As you know, the program has always been an important fundraiser for our youth programs. This year, we are making the four-lecture series available to any Museum member who contributes $100 to youth and school programs at the Norton Museum of Art. All those who contribute will receive a login number for each ArtSpeaks program days before the scheduled talk so each member can join from the comfort of their home.
This stimulating lecture series continues to provide critical support for children's programs at the Norton and is now more affordable than ever. To make your $100 contribution and reservation for ArtSpeaks, please select one of the following options:
Online: Reserve virtual seat here.
By check: Payable to Norton Museum of Art with "ArtSpeaks" in the memo line and mail to: ArtSpeaks, Membership Office, Norton Museum of Art, 1450 South Dixie Highway, West Palm Beach, FL 33401.
By phone: Reach us at (561) 659-6786.
This is a virtual Members-only series. Not a Member? Join Today!
Jacob Lawrence: The American Struggle
THURSDAY, MARCH 11, 11AM
Elizabeth Hutton Turner, University Professor, University of Virginia; and Austen Barron Bailly, Chief Curator, Crystal Bridges Museum of American Art share the virtual podium to discuss their major exhibition currently at the Metropolitan Museum of Art, Jacob Lawrence: The American Struggle. Turner and Bailly address an overlooked series of paintings by Lawrence that documented Americans' historical struggle for freedom just as the Civil Rights Movement was gaining momentum in the mid-1950s. Their remarkable project includes commentary and artworks by contemporary artists, including Hank Willis Thomas.