Family Studio / Norton From Home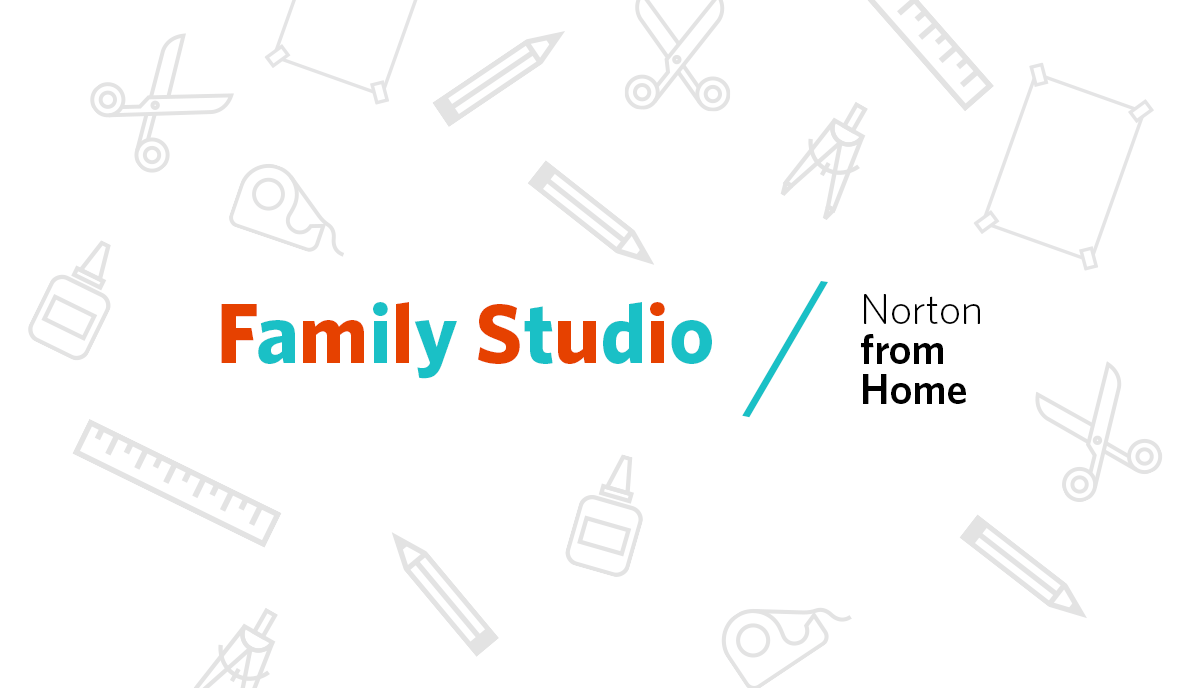 Make art a family affair – virtual!
In this family-style program, children ages 5-12 and their accompanying grown-ups look at a work of art, share in an art discussion, and participate in a related art workshop led by a museum educator. This interactive program engages the entire family from the comfort and safety of home.
Tuesday, November 24, 2020 / 3:00
ONLINE: Grace Hartigan: Abstract Expressionism
During this program, we will look at the Grace Hartigan painting, Standing Figure in the Norton Museum's Collection, and compare it to other colorful Abstract Expressionistic works of art. Then, using a similar technique, we will create an abstract painting.
$3 Per Family / Members Free
Grace Hartigan was a leading abstract painter. She experimented with a large-scale, gestural style of Abstract Expressionism. Abstract art tries to create meaning through the use of shapes, colors, lines, and textures that are assembled in a way that does not represent the world as we see it. "Expressionist" artists use line, color, shape, and texture to show their feelings about a subject instead of representing the subject as it appears. Some Abstract Expressionist artists created paintings that look very rugged and spontaneous, even when they were carefully planned.
How to Attend
Classes are live via Zoom, held once a month, and are limited to 10 families.
$3 Per Family / Members Free
Once you register your family, you will receive a confirmation email, materials list, and a link to your virtual class.
Accessibility
The Norton works to ensure that programs are accessible to all visitors. Bilingual, American Sign Language interpreters and live captioning are available by request with at least two weeks advance notice before your registration. To place a request, please contact us at [email protected]