Gertrude Vanderbilt Whitney: Sculpture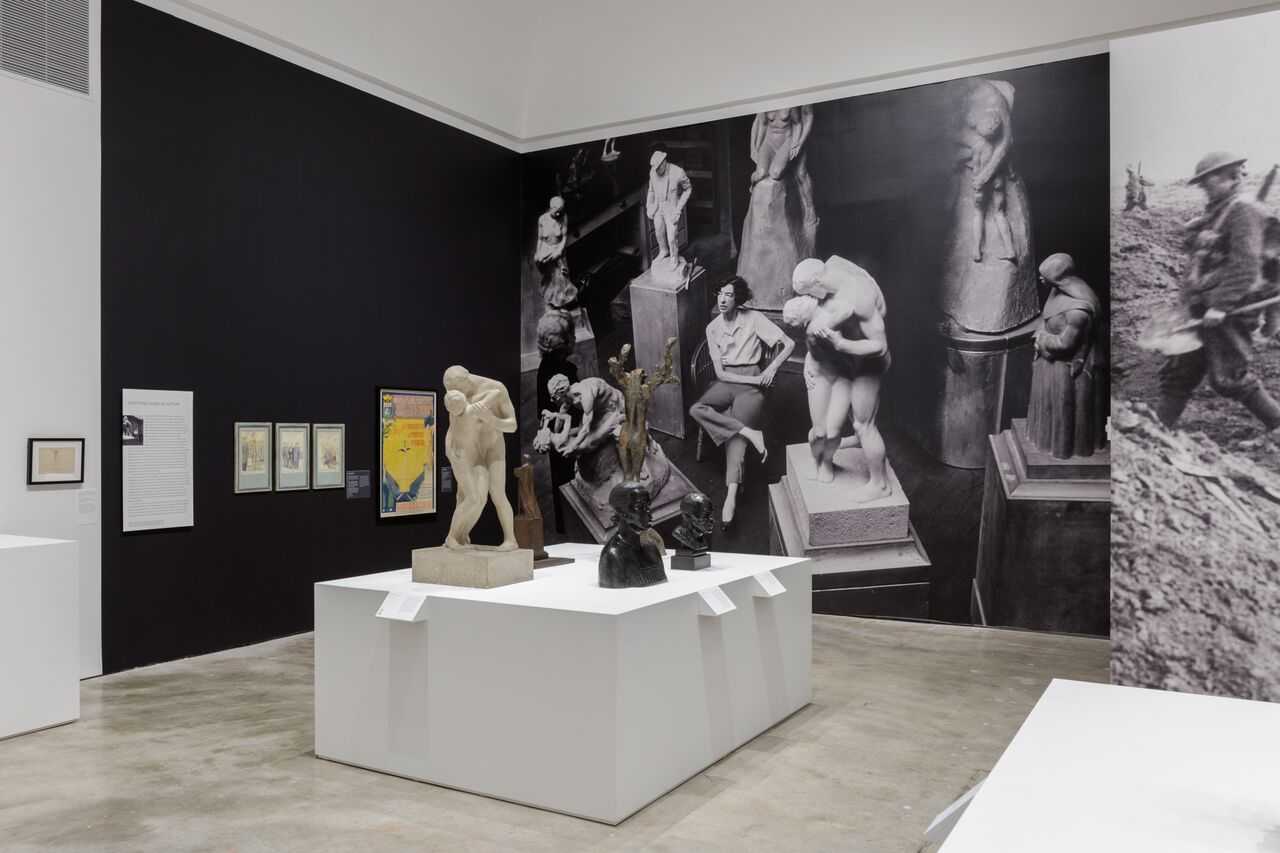 Gertrude Vanderbilt Whitney (1875–1942) is best known as an art patron and the founder of New York's Whitney Museum of American Art. Yet she also had a significant career as a sculptor, showing throughout the United States and Europe and receiving major commissions. This exhibition, the first to explore Whitney's art since her death, showcases its variety — from early, expressive pieces indebted to French sculptor Auguste Rodin to symbolic public monuments, from bleakly Realist depictions of World War I to late Art Deco work. Whitney's art making fed her desire to help other American artists, but her sculpture is also important for its own sake: she created popular public art, and her incisive depictions of her family, friends, and scenes from World War I are still compelling today.
Whitney became a professional sculptor in order to find personal fulfillment and a way to define herself apart from her wealth. Making art also gave her an emotional outlet that her repressive upbringing had not allowed. While she used idealized forms in her public sculpture to make her designs more universally relevant, she simultaneously employed a starker Realism to create perceptive portraits. Her depictions of the working class — including African Americans and the unemployed — are more nuanced than was typical of the time and are comparable to the contemporary Realist paintings she collected by artists such as George Bellows, Robert Henri, and Edward Hopper. Her World War I sculpture is also Realist, differing in its grimness from the glorified idealism of most American war monuments.
Whitney's fortune allowed her to work with the best craftspeople and equipment; to hire household help to give her more time for her art; to have her clay designs made into more permanent plaster, bronze, and stone versions; and to work without having to sell anything. Her social position opened the door to commissions, although it did not prevent her from losing them. At the same time, Whitney's wealth made her career more difficult because it caused people to assume that she was merely a dilettante. She was further hampered by her gender, since work by women artists was not appreciated for its true complexity and strength. Despite these challenges, in her lifetime Whitney succeeded in her ambition to become a prominent professional sculptor. Today, a century after she worked, both the captivating nature of her sculpture and her contemporaries' admiration for it suggest that it merits a reassessment.