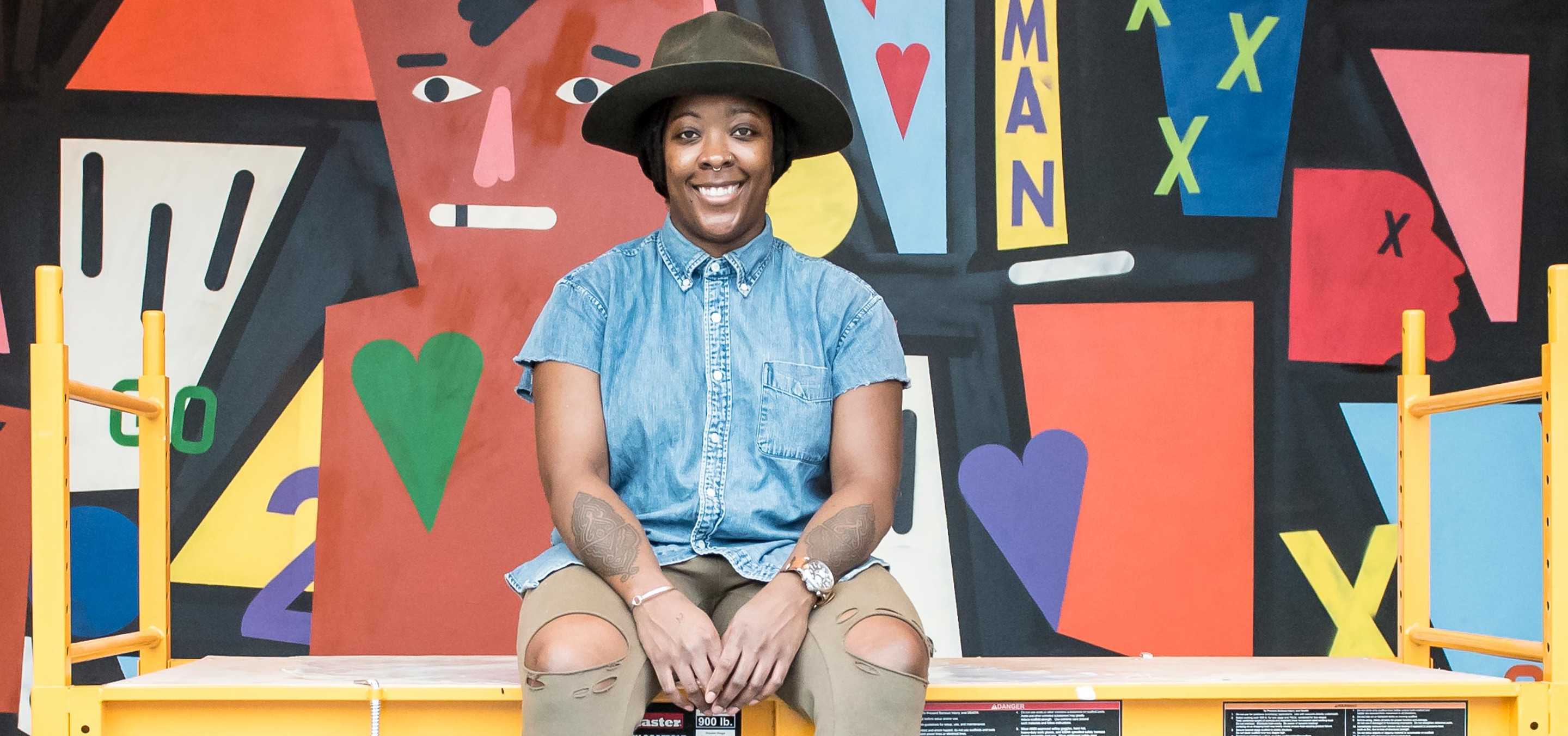 Nina Chanel Abney (American, b. 1982) paints in a bold graphic style with a brilliantly colored palette, creating powerful narratives and emblematic scenes on canvas, buildings, museum walls, and, even, basketball courts. Abney addresses the injustices of our time in compositions densely populated with abstracted, symbolic figures and shapes seducing the viewer while gradually revealing some of the most serious subjects of our time—racial inequality, gender discrimination, and gun violence, among other topical themes. In Abney's hands, the modernist visual language of Romare Bearden, Stuart Davis and Henri Matisse is integrated with the symbolism of contemporary technology. Relevant and timeless, her paintings are revelatory and provocative, avoiding judgment while demanding attention. The exhibition, curated by Cheryl Brutvan, Director of Curatorial Affairs/Glenn W. and Cornelia T. Bailey Curator of Contemporary Art, will emphasize recent work and be accompanied by a publication.
Featured Program
Adult Programs
Artist Talk: Nina Chanel Abney
Curator Conversations: Nina Chanel Abney

May 10

Cocktails and Conversation with artist Nina Chanel Abney

Member Programs

Mar 22
Organized by the Norton Museum of Art. This is the seventh exhibition of RAW—Recognition of Art by Women. Major funding was provided by the Leonard and Sophie Davis Fund / MLDauray Arts Initiative.