The Norton values its partnerships with schools and educators, respects and admires the essential role of teachers, and is delighted to offer Florida educators, pre-k through college, free admission with presentation of a valid school ID.
Professional Development Opportunities for Teachers
The Norton offers free professional development opportunities and K-12 educator events throughout the year that provide teachers with creative ways to help students connect with art using the Museum's collection in conjunction to Florida State Standards. Sessions can include gallery exploration, interactive activities, discussion, and ideas that can be implemented in the classroom. These events are also a great time to socialize and learn more about the Museum!
We also offer free, customized professional development workshops for your school. You can learn more about upcoming events on our website below or by contacting the Norton's school and teacher programs team.
For printable art posters to support your visit
Educator Opportunities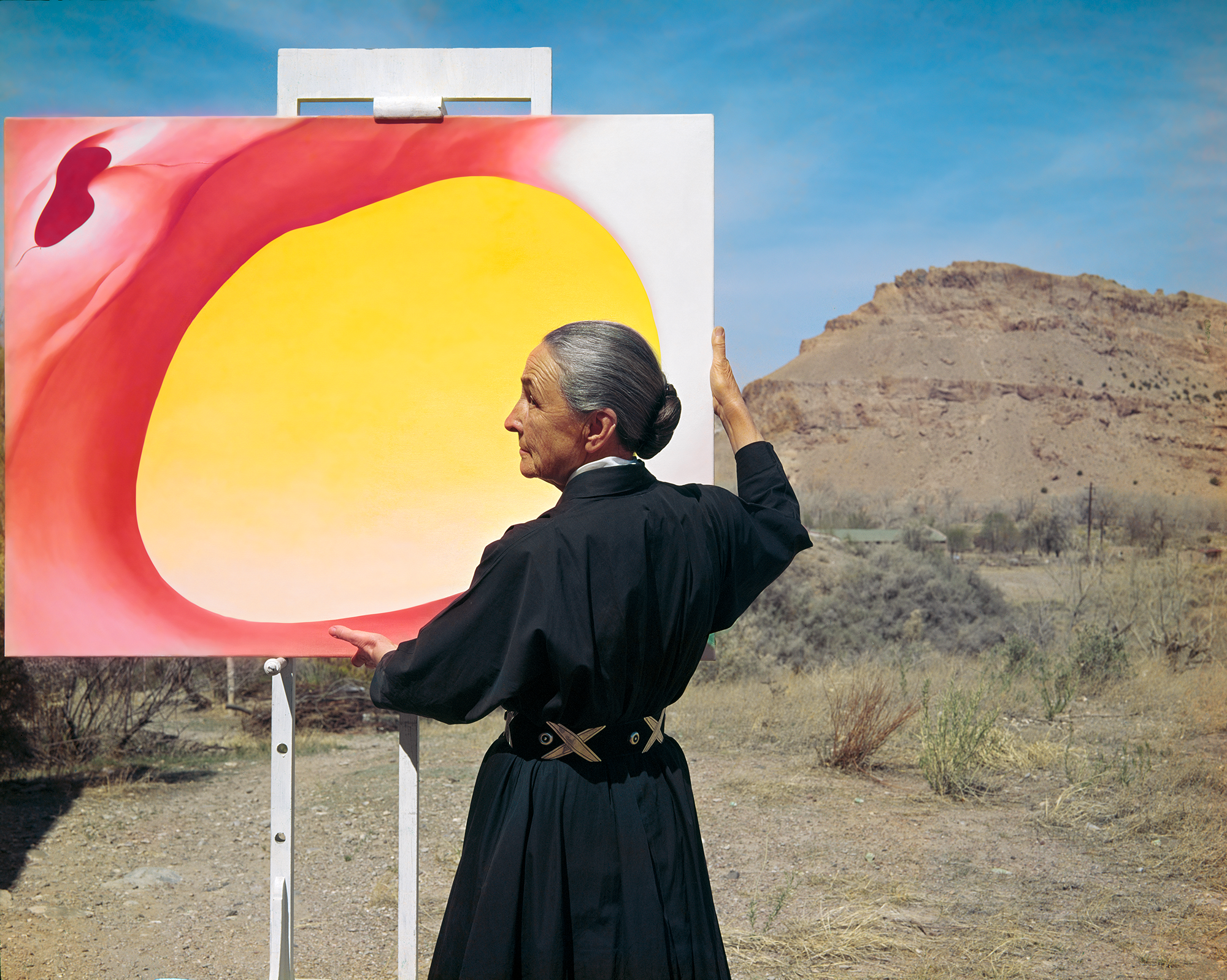 Tony Vaccaro (American, born 1922). Georgia O'Keeffe with "Pelvis Series, Red with Yellow," 1960. Chromogenic print, 14 x 17 in. Courtesy of the artist. © Tony Vaccaro
The Norton Museum of Art is presenting Georgia O'Keeffe: Living Modern, on view from November 22 through February 4, 2019. The Norton seeks middle- and high-school-student art that uses the Living Modern exhibition as inspiration to examine how clothing and accessories are tied to identity. This artwork can be 2D or 3D. Some examples of accepted media are photography, textiles, works on paper, even clothing created by students! Submissions will be considered for a student exhibition at the Norton opening in December 2019. Submissions are due at midnight on November 14th, 2019. To learn more details and to submit student work, click on the SUBMIT ARTWORK button below.
This program was made possible by the generosity of the Itto Willits Charitable Foundation, with additional support provided by The William Randolph Hearst Endowment Fund for Education and Outreach Programs.