Private tours are a great way to experience the extraordinary permanent collections and special exhibitions of the museum with the expertise of a museum docent. These tours are offered year-round.
Special Exhibition Tours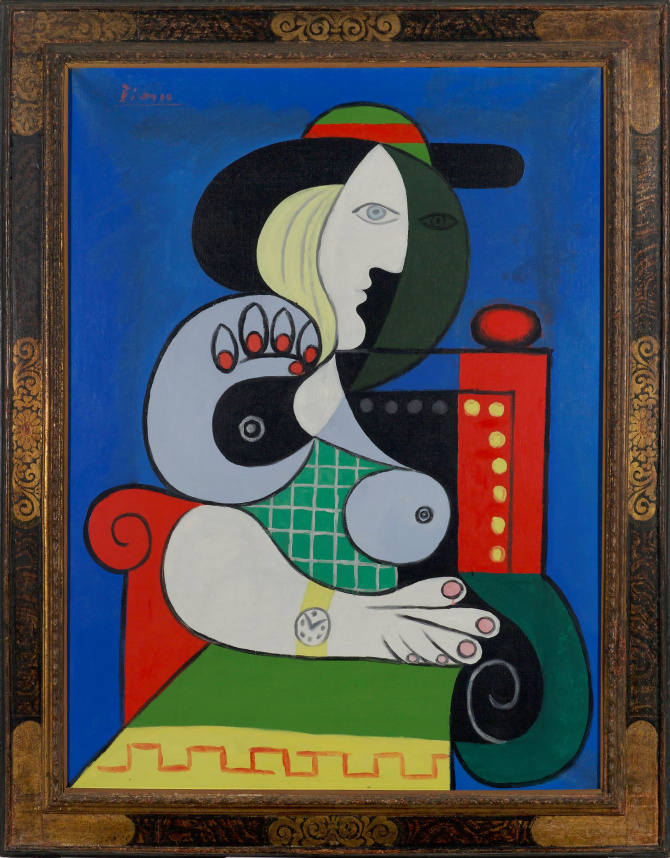 Pablo Picasso (Spanish, 1881-1973), "Femme à la Montre (Woman with a Watch)," 1932. Collection of Emily Fisher Landau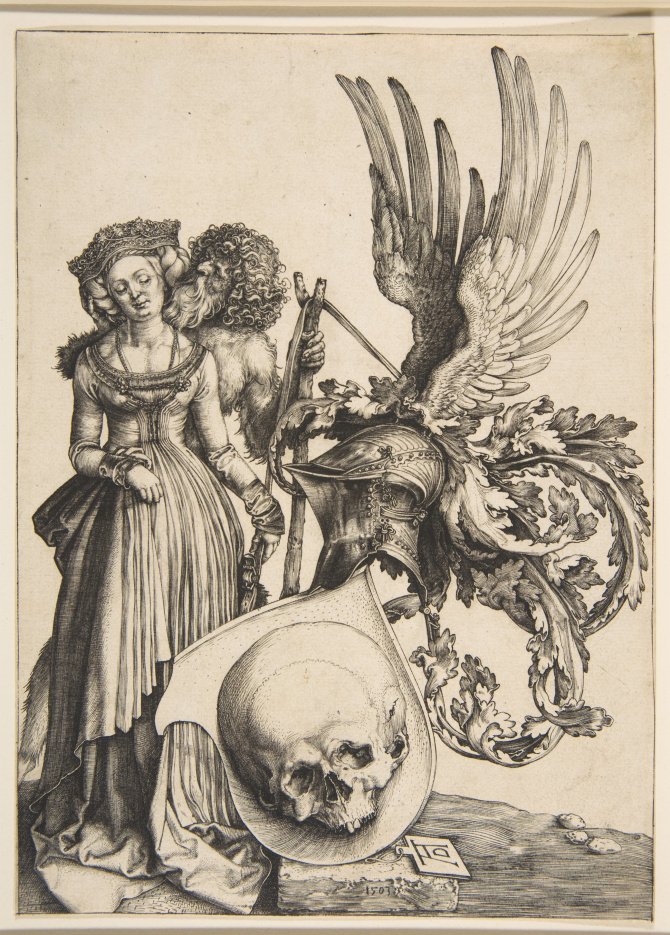 Albrecht Dürer (German, 1471–1528), "Coat of Arms with Skull," 1503. On loan from private collection.
Collecting Contemporary
$28 per person / Available through September 11
This spring and summer, two exceptional private collections are combined in one tour. A Remarkable Gathering: The Fisher Landau Family Collection introduces great works by Picasso and O'Keeffe, before showcasing post-war artists such as Willem de Kooning, Louise Bourgeois, Glenn Ligon, and Andy Warhol. The second exhibition, The Howard and Judie Ganek Collection, celebrates an international roster of artists from the 1980s to the present, such as Gilbert and George, Barbara Kruger, and Matthew Barney. Discover new artists, discuss their diverse approaches to art, and understand what it means to be a collector of late 20th century art in this docent-led tour.
14 guests per docent, max 42 guests + 3 docents.
Picasso, Rembrandt, and Dürer: Masters of the Print
$28 per person / Available through September 11
Albrecht Dürer, the greatest artist of the Northern Renaissance, perfected the art of the woodcut and metal engraving with prints like The Knight, Devil and Death, which still haunt us today. Whether depicting the Dutch countryside, self-portraits, or mythical subjects, Rembrandt's etchings convey the vivacity of each subject through his mastery of light and shadow. In turn, Picasso employs more modern media such as the lithograph and linocut to represent the human form in Cubist and expressionist manners. This spring and summer, join a docent-led tour to trace the development of printmaking from the 16th to the 20th centuries through rare works by these three masters.
Max 14 guests + 1 docent.
From Chihuly to Eliasson: Glass in the Norton Collection
$28 per person / Available through September 4
Though Dale Chihuly's vessels and installations are renowned around the world, many contemporary artists have developed the medium of glass to convey their own subjects and artistic concepts. This docent-led tour will introduce viewers to glass works that the Norton Museum has collected over the last forty years, from Larry Bell's minimalist Glass Cube to Richard Marquis' exquisite, humorous Teapot Goblets. Docents will also address the role glass plays in contemporary installations by artists such as Rob Wynne, Beth Lipman and Olafur Eliasson.
Tours available from June 1, 2022 – September 4, 2022
Max 28 guests + 2 docents
Permanent Collection Tours (available year-round)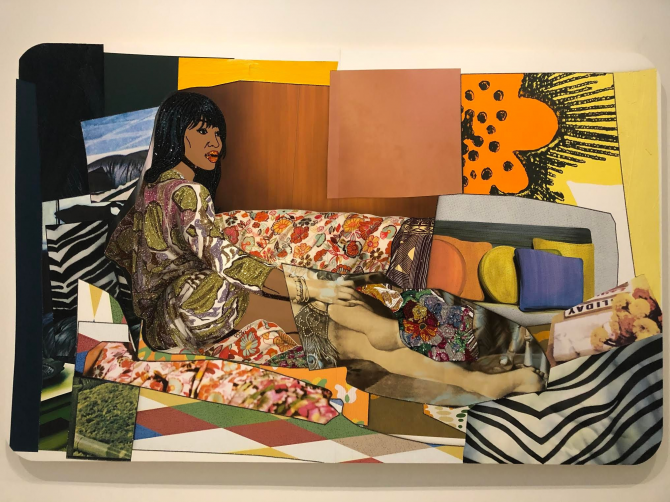 Mickalene Thomas (American, born 1971), "Naomi Looking Forward #2," 2016, © 2018 Micklene Thomas / Artists Rights Society (ARS), New York
Great Work! The Norton Museum of Art Collection
$22 per person
This tour provides a wonderful way for a group to get to know the Museum's founders, Ralph and Elizabeth Norton, the story of the Museum they established 80 years ago, and the diverse collection that has grown to over 8,000 objects including ancient Chinese jades and bronzes, artworks by Gauguin, Picasso, O'Keeffe, Pollock and contemporary pieces by leading artists such as Keith Haring, Njideka Akunyili Crosby and Mickalene Thomas.
Artists, Muses, Patrons: Women in the Arts
$22 per person
Through the Recognition of Art by Women series of exhibitions (RAW), the Norton Museum of Art has celebrated the achievements of contemporary women artists. However, amazing stories of women in the visual arts - as artists, patrons and as muses - appear at every turn. From ancient Chinese heroines and Dutch patrons to leaders of the Harlem Renaissance and the avant-garde, explore remarkable artworks and the artists who created them.