Private tours are a great way to experience the extraordinary permanent collections and special exhibitions of the museum with the expertise of a museum docent. These tours are offered year-round.
Special Exhibition Tours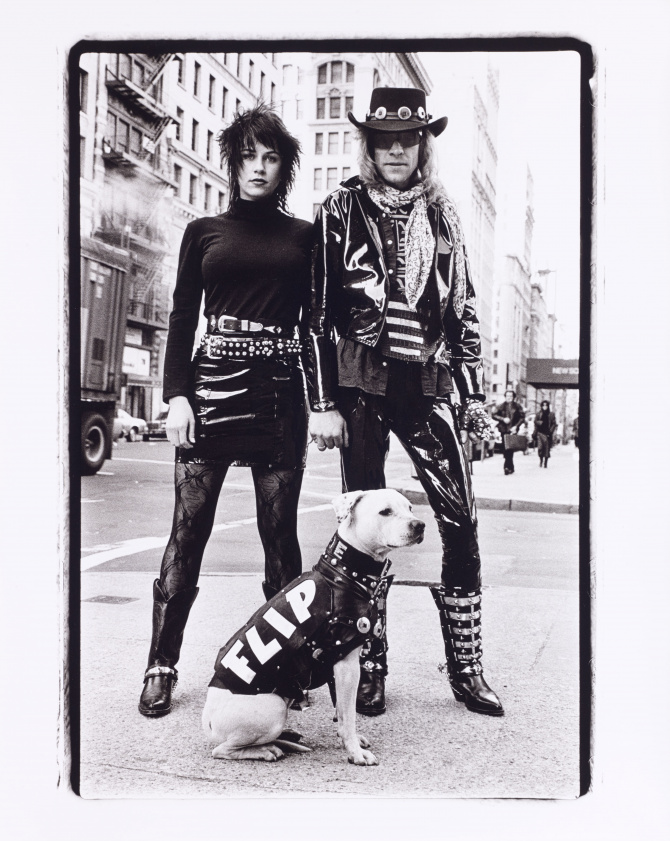 Amy Arbus (American, born 1954), "Flip Family," 1987
A Personal View on High Fashion & Street Style: Photographs from the Nicola Erni Collection, 1930s to Now
$28 per person / Available through October 8, 2022 - February 4, 2023
This special exhibition includes nearly 300 photographs from the Nicola Erni Collection and marks the first time this world-renowned, Switzerland-based collection is on view to the public. The exhibition reveals two genres of photography, including the posed, stylized world of fashion photography, as well as the candid, spontaneous realm of street photography, and the ways they have influenced each other. Spanning over 90 years and as many artists, the exhibition includes iconic photographers of the 20th century like Irving Penn, Richard Avedon and Bill Cunningham, and major photographers of today, such as The Sartorialist, Tyler Mitchell and Nadine Ijewere.
Max 14 guests + 1 docent.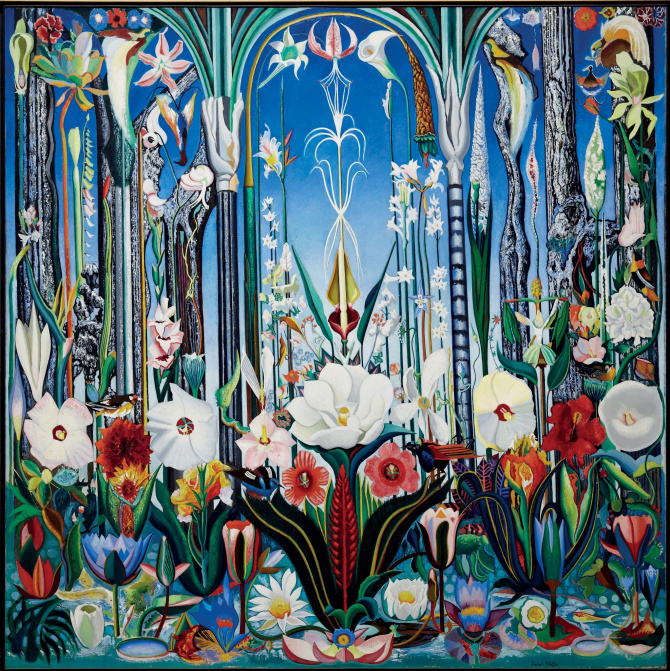 Joseph Stella (American, born Italy, 1877-1946), Flowers, Italy, circa 1930
Joseph Stella: Visionary Nature
$28 per person / Available October 15, 2022 - January 15, 2023
Although Joseph Stella, (1877–1946), is best known for his dynamic paintings of modern America, during World War I he began to explore the natural world in his art. Through lyrical and exuberant depictions of flowers, plants, and birds, he sought a spiritual antidote to modern industry and the technology of war. Stella's interest in natural subjects also related to his memories of his boyhood in Southern Italy. This first major museum exhibition to examine this aspect of Stella's career showcases the artist's talent with a wide variety of media, including oil paint, silverpoint, watercolor, pastel, and collage, and traces his distinctive path as he reconnected with his Italian roots, Renaissance art, and the tropical landscape of Barbados later in life.
14 guests per docent, max 42 guests + 3 docents.
Permanent Collection Tours (available year-round)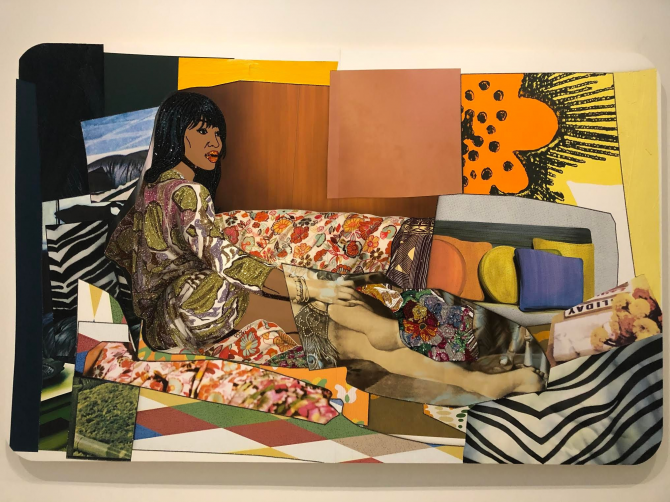 Mickalene Thomas (American, born 1971), "Naomi Looking Forward #2," 2016, © 2018 Micklene Thomas / Artists Rights Society (ARS), New York
Great Work! The Norton Museum of Art Collection
$22 per person
This tour provides a wonderful way for a group to get to know the Museum's founders, Ralph and Elizabeth Norton, the story of the Museum they established 80 years ago, and the diverse collection that has grown to over 8,000 objects including ancient Chinese jades and bronzes, artworks by Gauguin, Picasso, O'Keeffe, Pollock and contemporary pieces by leading artists such as Keith Haring, Njideka Akunyili Crosby and Mickalene Thomas.
Artists, Muses, Patrons: Women in the Arts
$22 per person
Through the Recognition of Art by Women series of exhibitions (RAW), the Norton Museum of Art has celebrated the achievements of contemporary women artists. However, amazing stories of women in the visual arts - as artists, patrons and as muses - appear at every turn. From ancient Chinese heroines and Dutch patrons to leaders of the Harlem Renaissance and the avant-garde, explore remarkable artworks and the artists who created them.