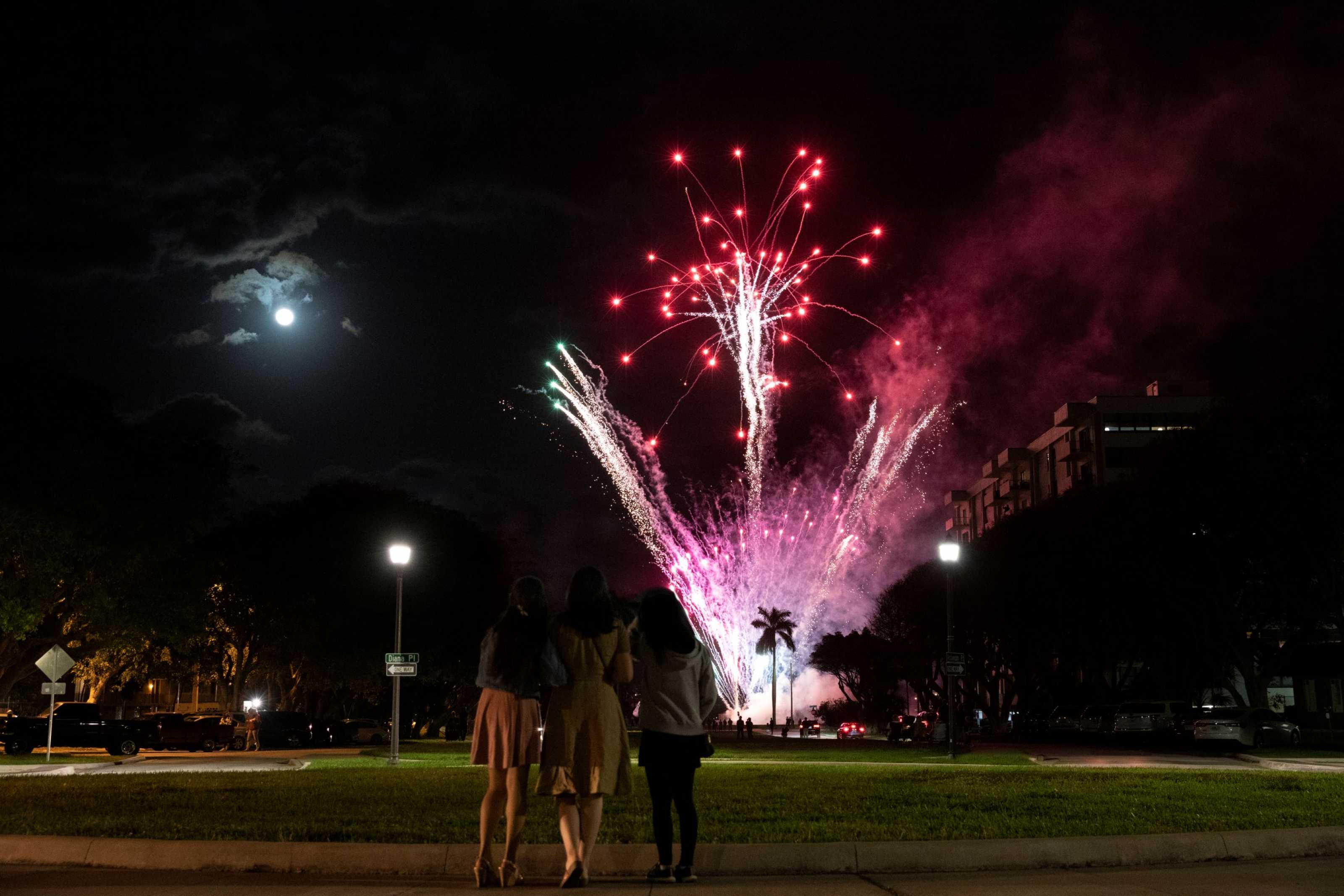 A New Experience Every Friday Night!
Art After Dark mixes art and entertainment every Friday night! Enjoy live performances, film screenings, art workshops, and more. Programs are will be presented both in-person and online.
Friday, January 28 / 5-10pm

Chinese New Year Celebration

This program was made possible by the generosity of John and Heidi Niblack.
Tour

Explore great works in the Museum collection led by one of the Museum's fine docents.

Space is limited, and tickets are available on a first come first served basis1 hour before the program begins.

5:30-6pm

Open Studio

Learn about the Lunar Calendar animals and make holiday lanterns.
A casual make-and-take program open to all artistic levels.

6-9pm

Lecture / Collecting the East in the West, and the Strength of the Chinese Art Market

Featuring distinguished guest speaker Andrew M. Lueck, Specialist, Chinese Works of Art, Vice President, Christie's

This lecture will be held virtually.
Seating is limited.

6-7pm

Fireworks Display

Fireworks will be visible from the Garden and east side of Museum facing Olive Ave.

7:10pm

Tour

Tours meet in Fabrikant Lobby

One more chance to explore great works in the Museum collection with one of the Museum's fine docents.

Space is limited, and tickets are available on a first come first served basis 1 hour before the program begins.

7:30-8:30pm

Concert / Music for the Pipa

Chen Fan Hagen, a virtuoso on the pipa, or Chinese lute, performs a program including classic Chinese music, as well as modern pipa music in a variety of styles, from jazz to folk and pop.

7:30pm
Hours: The museum is currently open to the public until 10 pm on Friday nights.
Entry: Please note daily capacity is limited and advance, timed-ticket reservations are encouraged to help ensure a safe and enjoyable visiting experience for all. To attend in-person Art After Dark programs, reserve a timed ticket.
COVID-19 Policies: Guests (ages 12+) visiting the Norton Museum of Art will be required to show proof of a negative COVID-19 professionally administered PCR test taken within 72 hours; or a negative COVID-19 Antigen Rapid Test conducted within 24 hours; OR voluntarily show proof of COVID-19 vaccination (together with a valid photo ID for ages 18+). To learn more about our Covid-19 policies, click here.
How to get here: The Norton Museum of Art is located at 1401 S. Dixie Hwy., West Palm Beach, FL 33401. For more information, click here.
Parking: Parking is available in the Norton's main parking lot at 1501 South Dixie Highway, immediately across the street from the Museum. Parking is $5 per car, per day. Norton Members park for free.
Food and drink: The Restaurant at the Norton is fully operational, with new menu items inspired by fine Mexican cuisine in honor of our upcoming exhibition, Frida Kahlo, Diego Rivera and Mexican Modernism from the Jacques and Natasha Gelman Collection. Seating available outdoors with a view of our Sculpture Garden and in the Restaurant. Along with great food, The Restaurant can be enjoyed with creative cocktails, wine, or champagne. Reservations recommended at OpenTable.com
Admission: Art After Dark is included with museum admission. As always, members enjoy free museum admission.